This post may contain affiliate links. Please read our full Disclosure Policy.
A few weeks ago, my hubby left town and I decided to take on the HUGE DIY undertaking of refinishing my painted red back stairs to a white and wood staircase. It was a project that I knew was going to be a lot of work but I am so happy with how it all turned out.
When we first moved to the house, there was an overwhelming amount of work to be done. Refinishing all of the floors in the house was at the top of the list! After sanding back the front staircase and seeing just how much work it was, I tapped out and decided to paint the back staircase instead of bringing it back to original wood like the front stairs.
Here you can see what the staircase looked like when we purchased the home, after I painted it red and now with it brought back to a natural wood step with a white riser backing.
[foogallery id="5666″]
The back stair case had a lot of yucky left over carpet glue that would need to come off on top of the layers and layers of old paint. It wasn't going to be a fun job at all! Now, five years later, I was so sick of the red paint and decided it was time to take on the huge project. I LOVE the finished look of my white and wood staircase now and am so happy I finally took the plunge and did the makeover.
It was about 6 hours of using a gel paint stripper and scraping the glue/paint off as best as I could. After I was happy with how much the stripper removed I went on to the sanding. Using 60 grit sand paper and an orbital sander, I spend another 7 hours or so sanding away the last of the gunk! From there, I used a polyurethane to seal the raw wood on the steps and painted the risers with a Canadian Tire Premier Paint in the colour Porcelain.
The first picture in the group was what the back staircase looked like the day we looked at buying the home!!!! Can you believe the difference!! I have never shown the pictures of the house prior to us owning it but it has been a huge change. I am so happy with the finish on these stairs now as it has made the space is so bright and airy!
[foogallery id="5662″]
This change in the staircase actually brightened this room right up so much! I love that I now have the same profile of white and wood on all the staircases in the home.
I hope you enjoyed all the before and after of my white and wood staircase. You can shop all my items for my back staircase here. What do you think of the finished DIY staircase. Let me know in the comments below.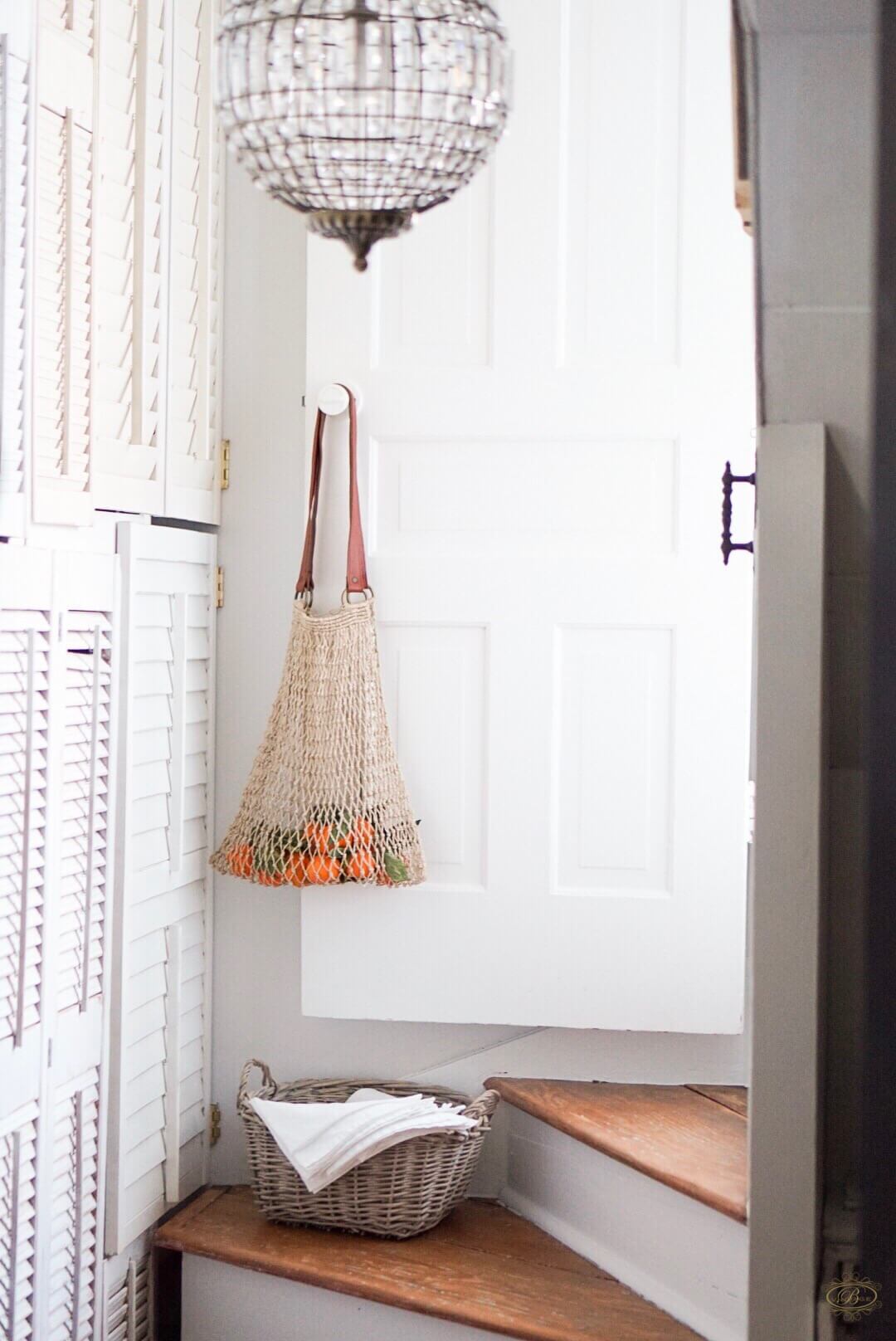 You might also like:
SaveSave
SaveSave
SaveSave
SaveSave
SaveSaveSaveSave
SaveSave