This post may contain affiliate links. Please read our full Disclosure Policy.
DIY Edison Bulb Chandelier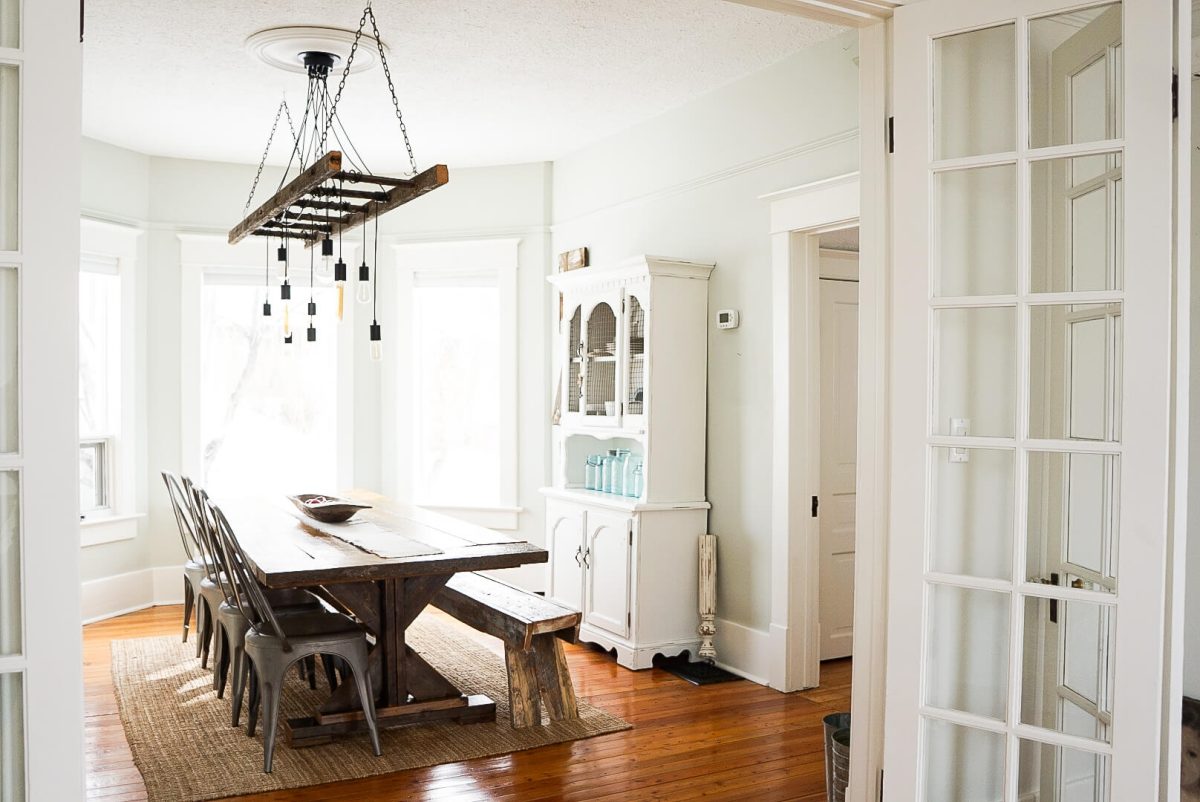 When we first moved back to this small town five years ago, I had the wonderful opportunity to go in the oldest homestead in the town and salvage items from it! I loved that I got to take pieces of history right from our roots. There was a big old barn on the property that was ready to fall down, when I went inside I found this big beautiful old ladder! I gave it a tug and fell backwards right into a  support beam in the barn and the whole building shook. When I finally got out of the barn, I looked back and realized just how lucky I was to not have knocked the whole darn thing down! This ladder eventually became the main feature to my dining room light fixture! This chandelier is one of the items I get asked about the most in all the time I've been sharing my home and decor DIY's! It is by far the image that has been pinned the most on my Pinterest and yet I have never done a post on it until today. Below is a step by step tutorial and all the details I used to make my DIY Industrial Edison Bulb Chandelier.
Enjoy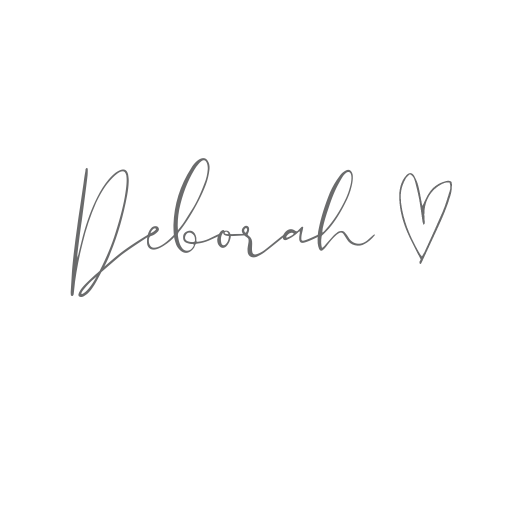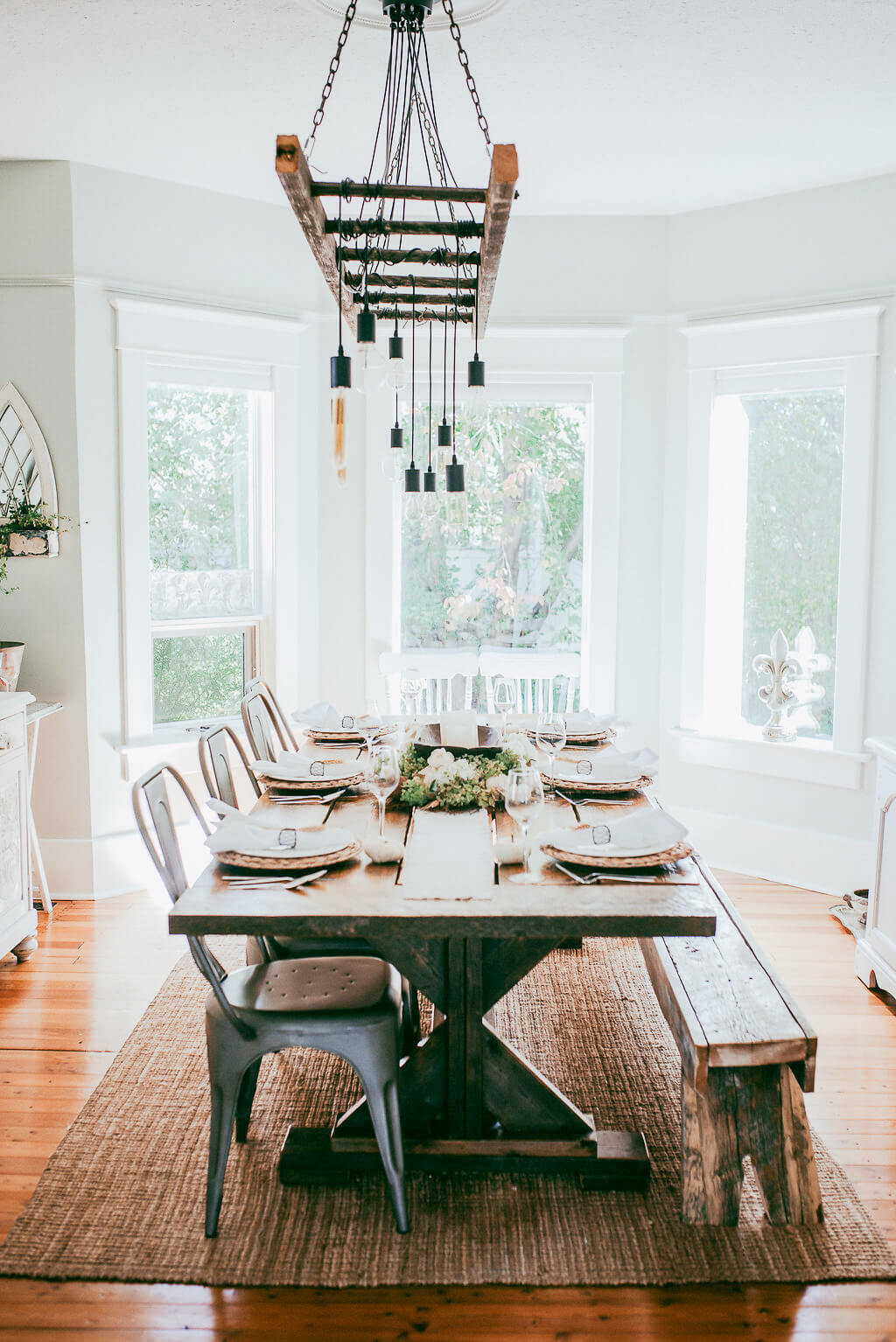 Materials
Salvaged or reclaimed latter
Fixture with eight individual lights
Chain and hooks to hang
Edison Bulbs in a Variety of shapes and sizes
Here are a few links of items similar to mine that you can use to recreate this look all on your own. 
Directions
Once you have all your materials it's pretty easy to make the fixture. Begin by placing hooks for chain on the ends of your ladder. I placed mine in approximately 11 inches up on the ladder and then added approximately 2 feet of chain to hang from the ceiling on either side. We then placed hooks in the ceiling to hang the latter. Make sure you have these hooks in a stud as you don't want any accidents like the latter falling down on anything below.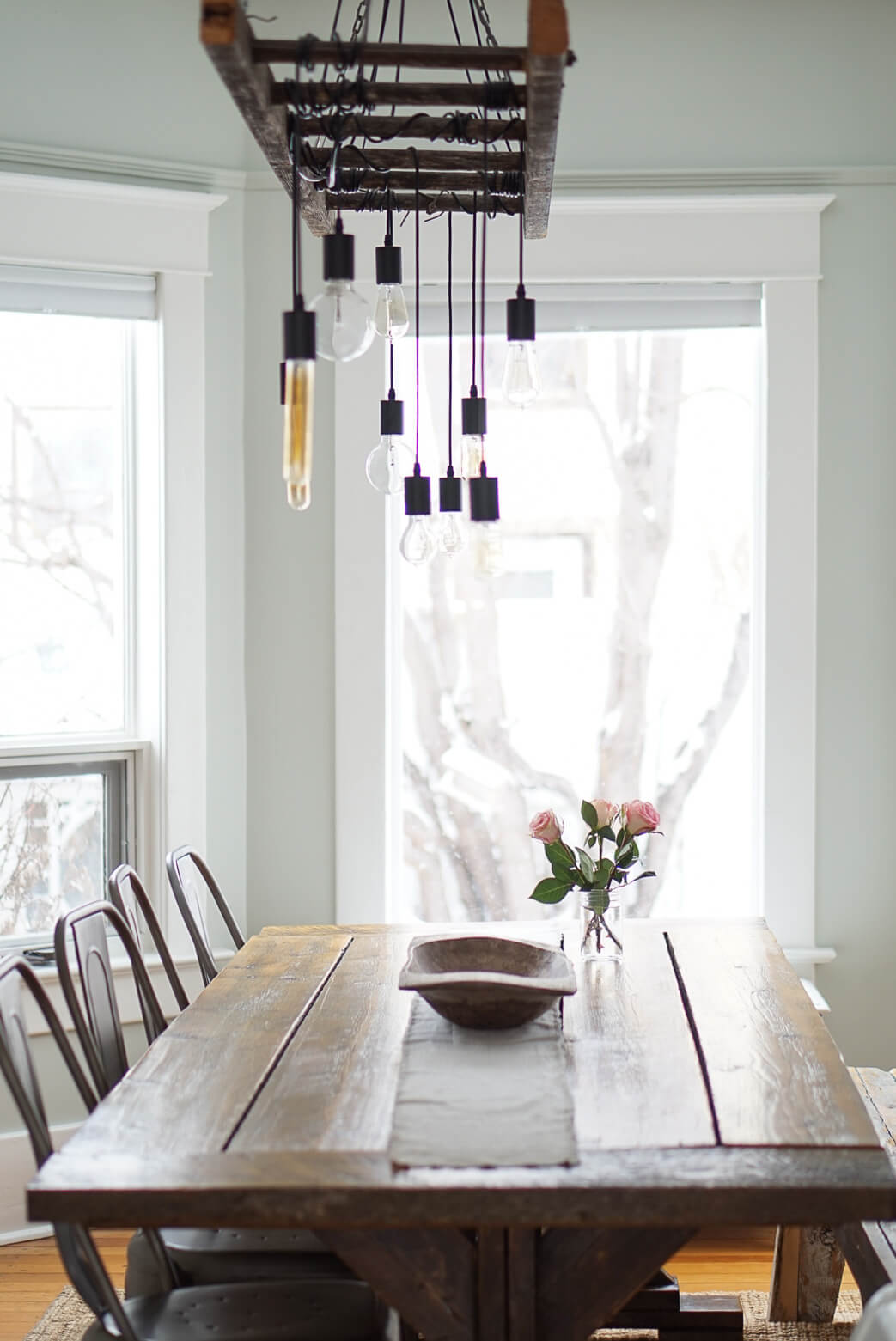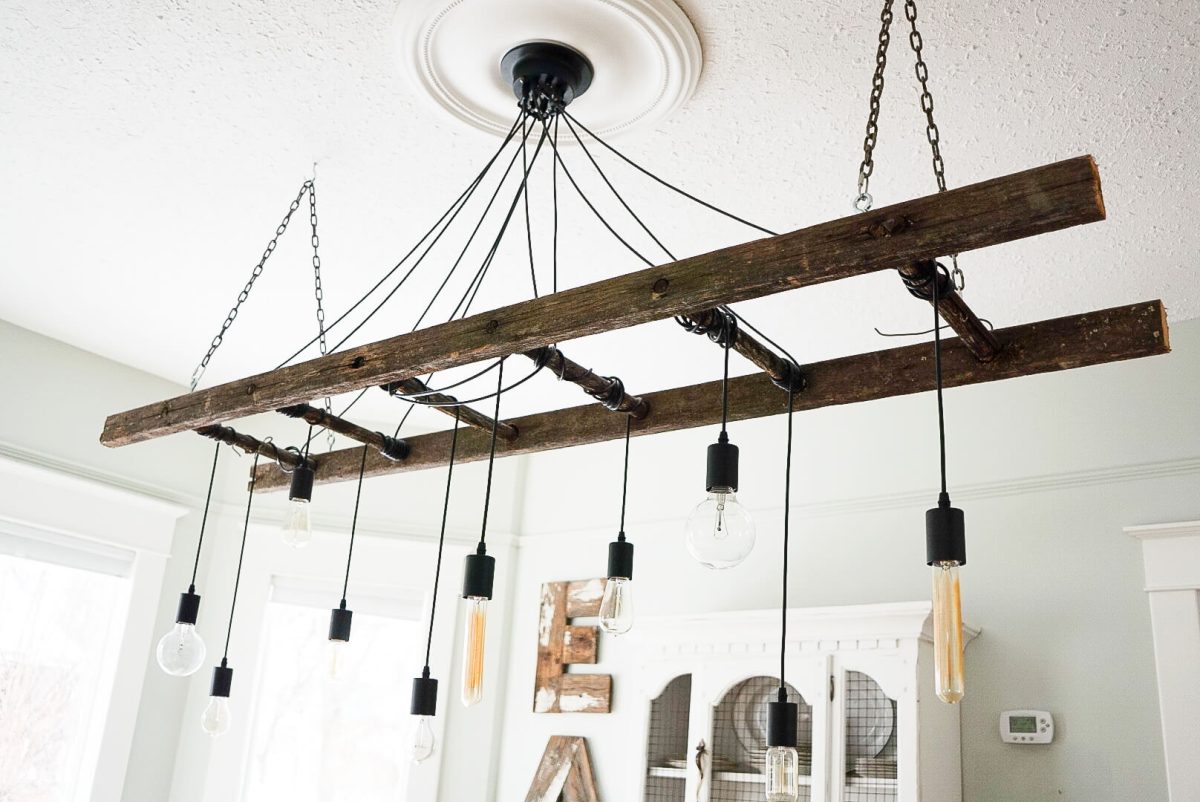 Before hanging the latter we install the light fixture, cut the black clips off of the fixture and insured that it worked properly. After that we simply hung the latter and wrapped all of our strings of lights around the latter rungs so that they hung at different heights. I then took a variety of Edison bulbs and put them into the fixture in a desirable fashion.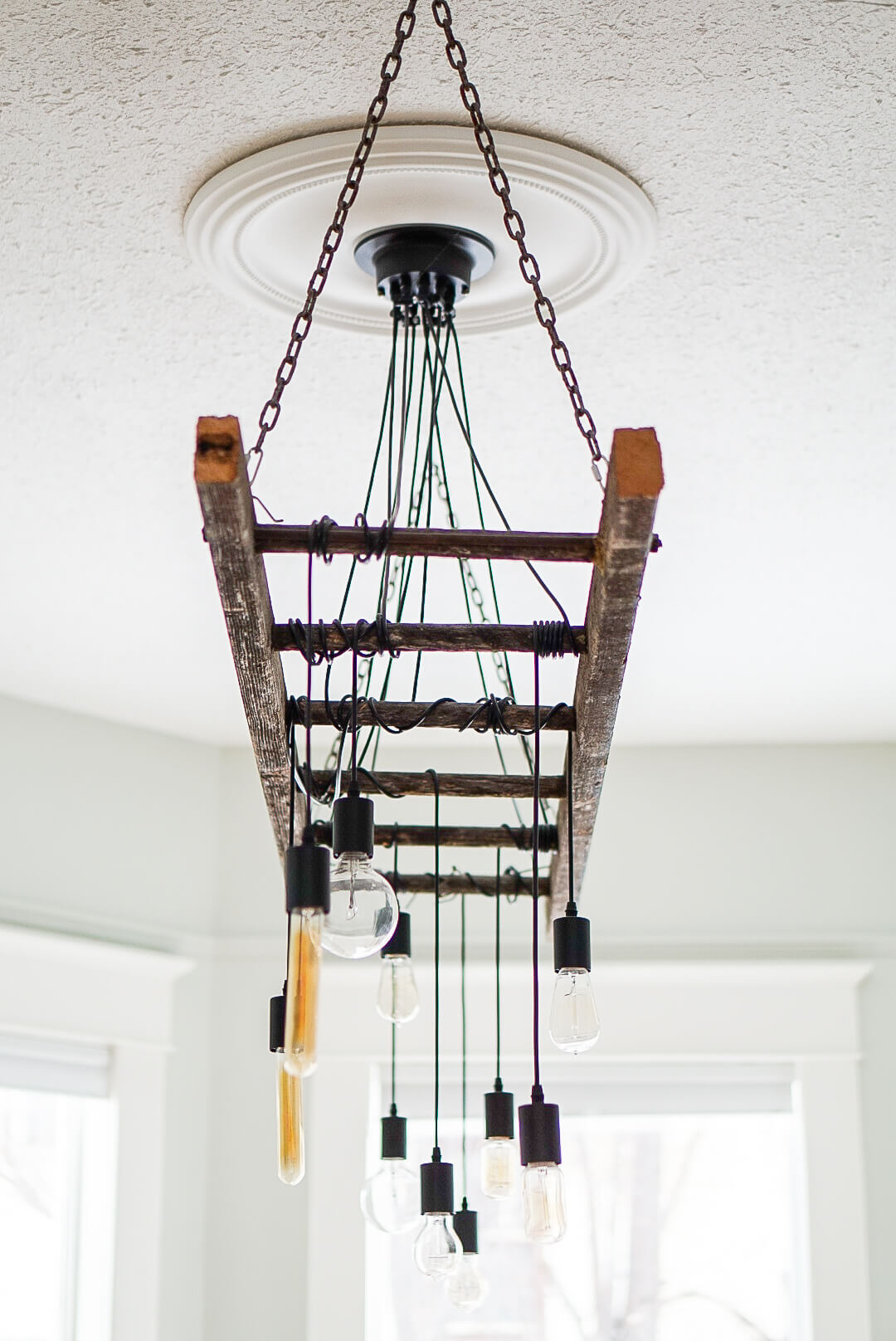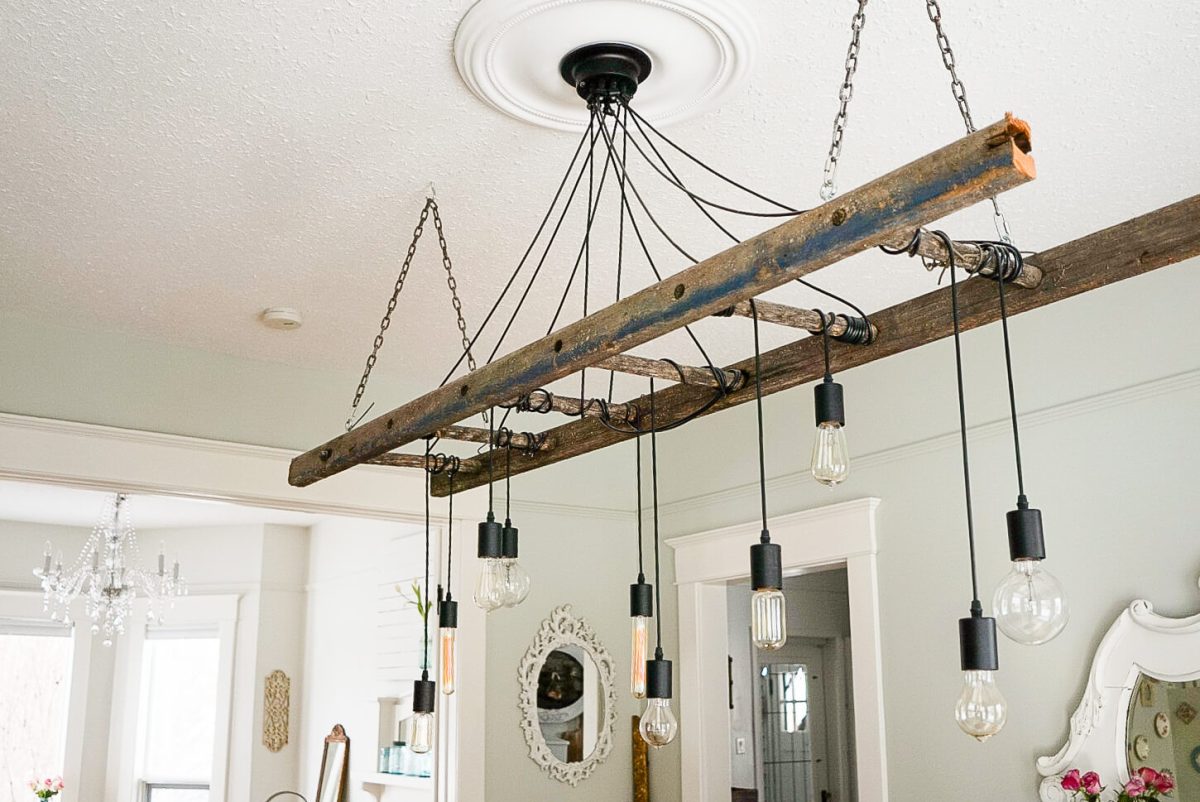 We also put our fixture on a dimmer as there is nothing prettier than Edison bulbs at night time giving off a soft dim light. And that's it!
I hope you've enjoyed this this DIY Industrial Edison Bulb Chandelier tutorial. Would you try a DIY fixture in your home? Leave me your comments below and if you take a stab at making this fixture I would love to hear or see how it turns out!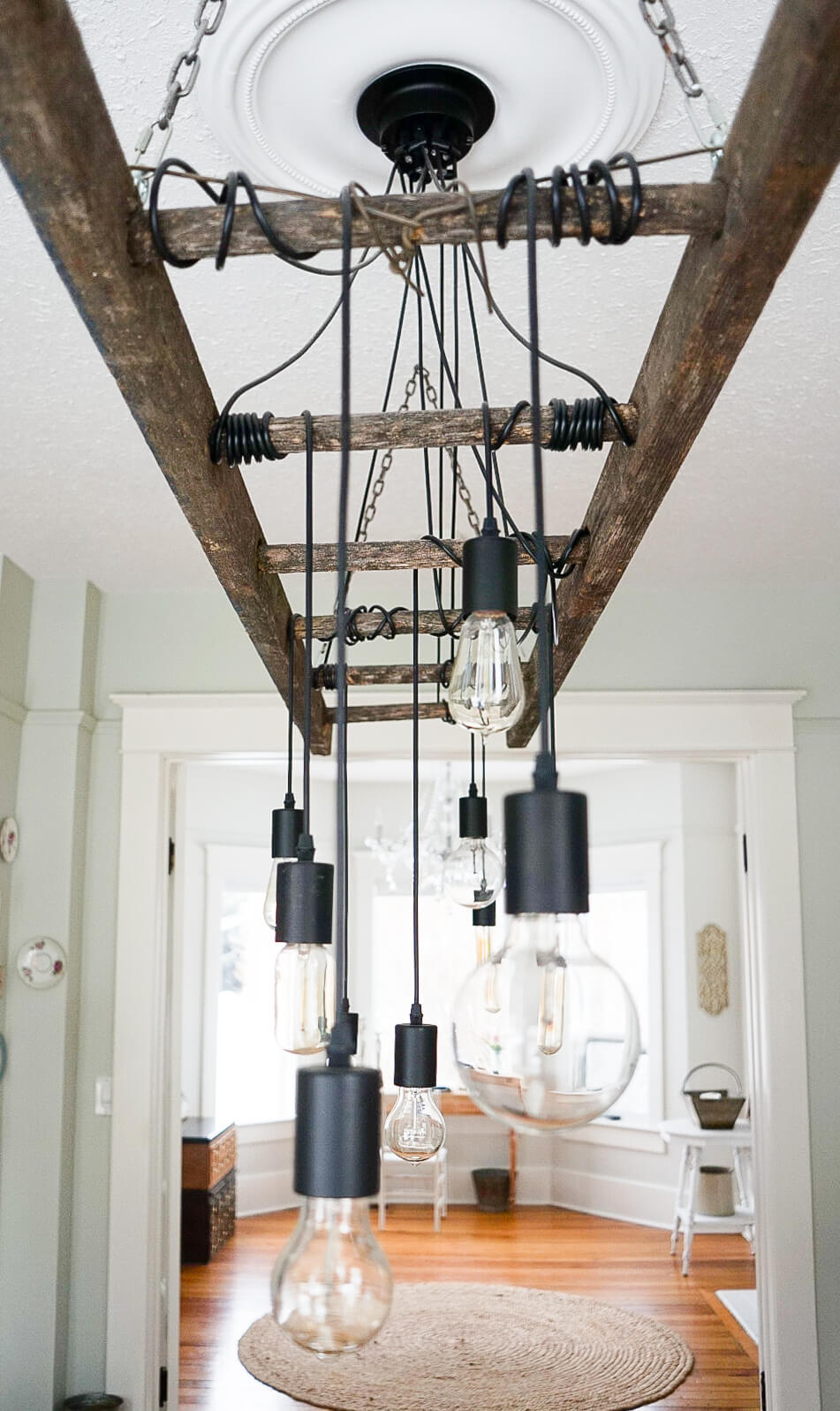 If you don't have a Vintage Ladder to work with you can follow this easy DIY from A Carried Affair Designs to make your own ladder!