This post may contain affiliate links. Please read our full Disclosure Policy.
Easy Rhubarb Juice
Rhubarb is one of those plants that makes me think of my Grandma! The many ways they would cook with it and make pies or muffins! Mixing rhubarb with strawberries is such a favourite for a lot of people! Growing up my Mother always used up her Rhubarb by making this easy but delicious rhubarb juice! Try the recipe and let me know your thoughts!
I also love to make simple rhubarb syrup from scratch! Its perfect for on top of ice cream and paired with this delicious Rhubarb Galette! You can also try my fresh, homemade apple juice recipe during apple season too!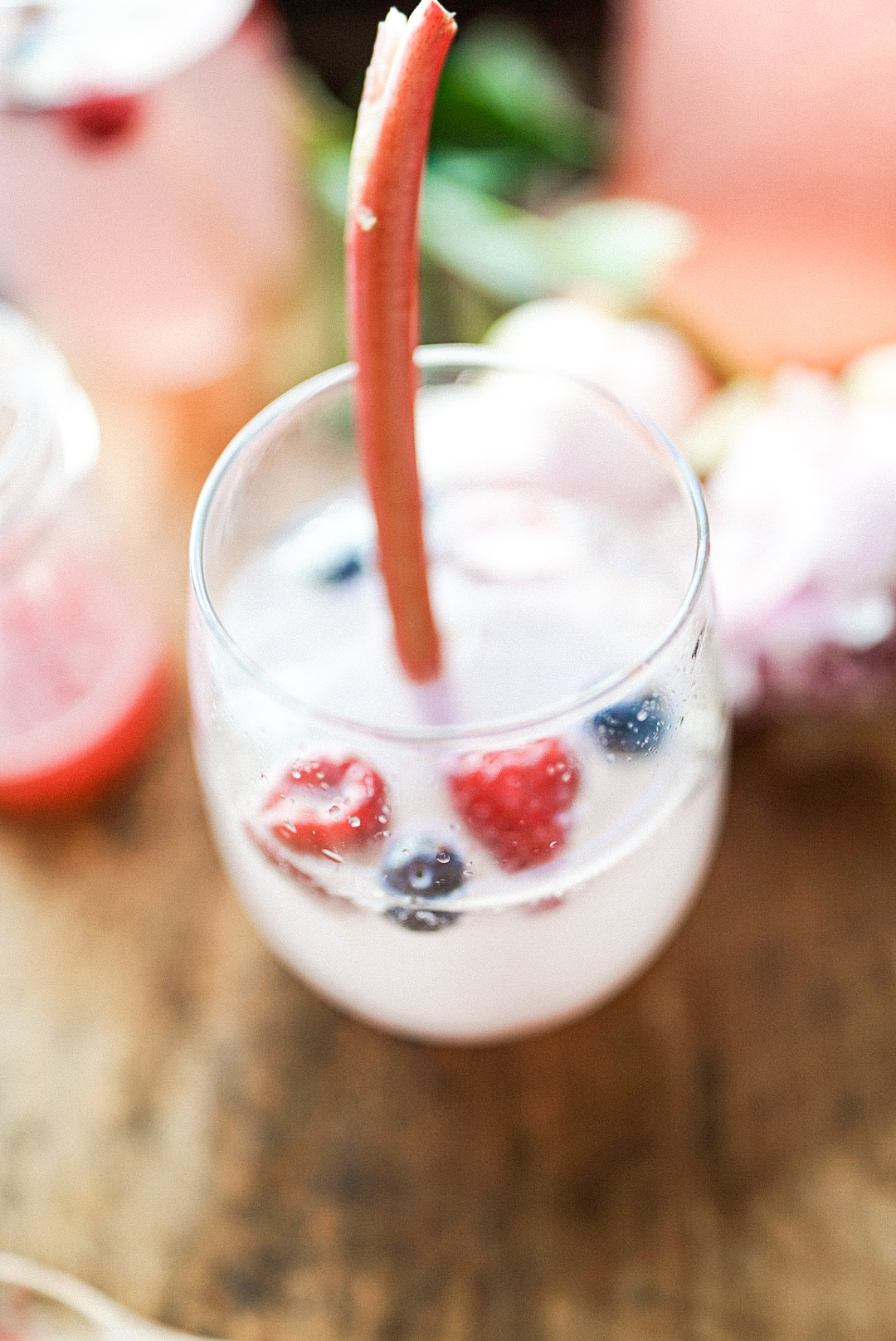 What is rhubarb juice good for?
Rhubarb is full of antioxidants, so the juice is too! Antioxidants have anti-bacterial, anti-inflammatory, and anti-cancer properties! All of these can help to protect from many health related issues such as cancer, diabetes, heart disease and more.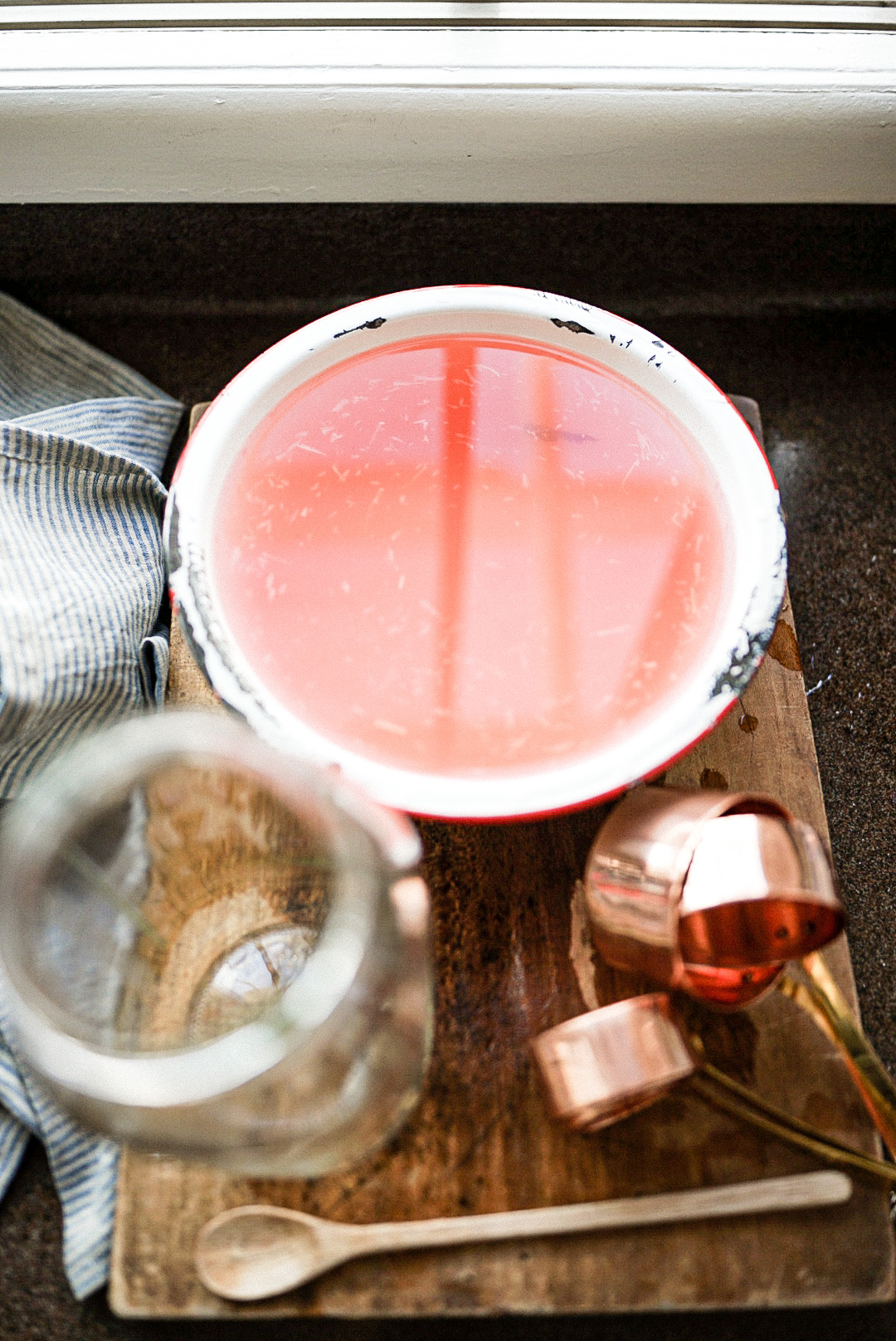 Is rhubarb poisonous?
The down side of rhubarb is that the leaves should never be eaten as they contain a lot of oxalic acid and can be poisonous. To much rhubarb is not a good thing either as you can overdose on the stems too!
So, how much is too much?? You would need to eat about 20 lbs to have a lethal dose! Thats a huge amount of rhubarb but you should still be aware of it! To much rhubarb can also cause joint inflammation and put a strain on your kidneys but when you cook it, you break down the oxalic acid so it is safe and nutritious to eat!
How long does rhubarb juice last in the fridge?
Once you open a jar of canned rhubarb juice or if you are using it after making it straight away, you want to use it within about 2 weeks ! Of course it will last much longer if you can it or freeze it! Freezing a simple rhubarb syrup may be better use of your freezer space though and will still provide you with that tasty drink months later!
Shop my kitchen favourites!

Rhubarb Juice Recipe
This easy and amazing rhubarb juice, made from boiled rhubarb, is a summer favorite. It's tangy and refreshing and naturally sweet, even though this recipe contains no sugar! If you do find it is to tangy for you, simply add a bit of sugar to taste!
Ingredients
5 cups Rhubarb
2 tsps of cream of tartar
10 cups boiling water
1/2 cup sugar as desired
2 tbsp lemon juice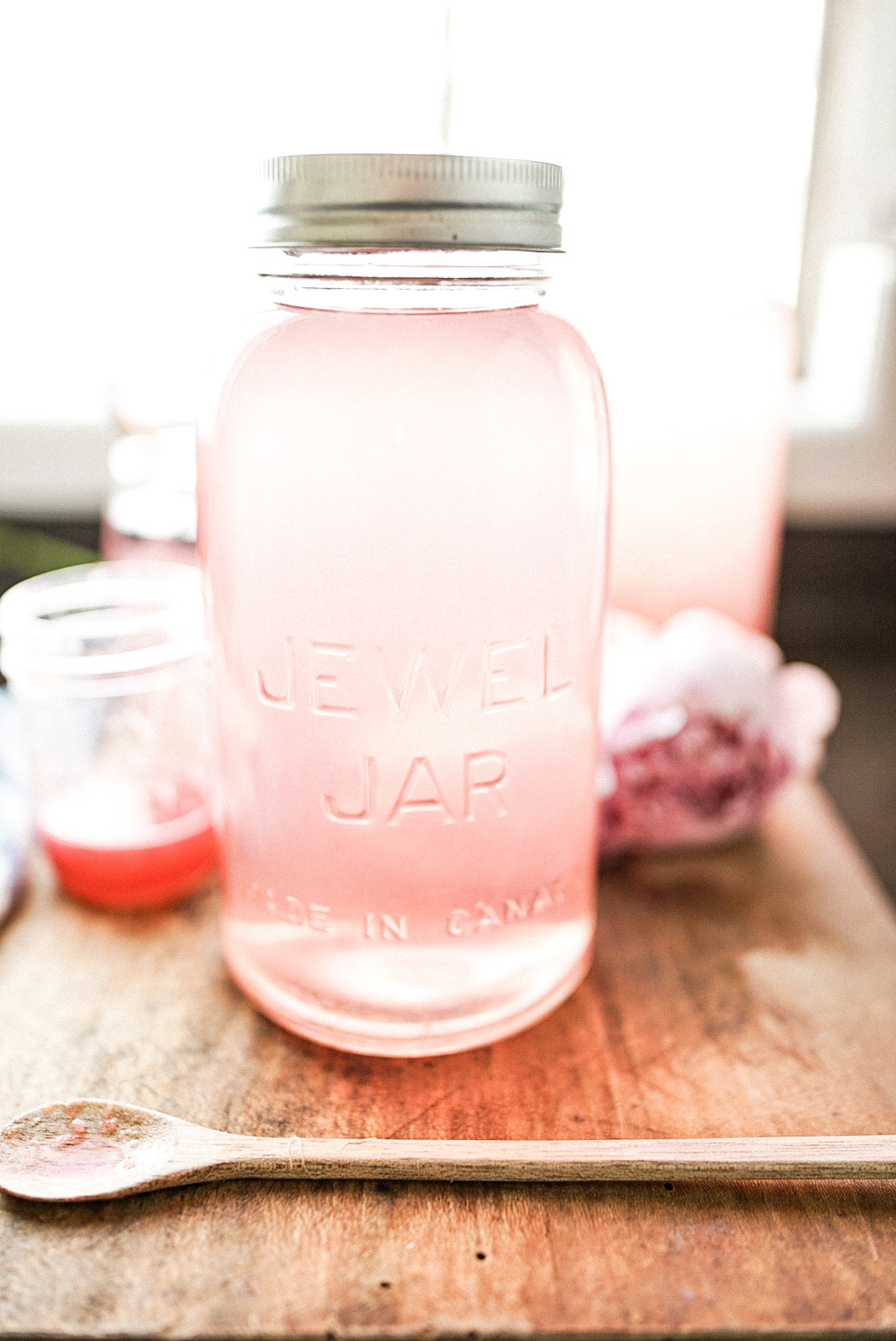 This small wooden spoon is the perfect size for mixing these small batch drinks! Get them in our shop!
Directions
Wash the stems and cut them into 1″ pieces.

Add rhubarb into a pot with boiling water.

Cover the pot and turn down the heat! Simmer the rhubarb for 15 minutes.

Let rhubarb cool, then add the cream of tartar and sit for 24hrs.

Strain the liquid into a jar, and press down on the rhubarb to extract as much juice as possible

Add sugar and lemon juice.

You can seal your juice at this point by simply adding a sterile lid to the canning jar or go on to the next step if you don't wish to have it canned.

Put the jug in the fridge and allow the juice to settle

The juice will separate with some sludge on the bottom and a pretty, pink juice at the top of the jar. Pour the clear pink juice into another jar and discard the sludge.

Chill until you use it! Enjoy
Tip ** Great served with a little sprite or tonic water or you can make a punch out of it with cranberry juice and pop!
Love the simple things in life… Get my FREE 5 Step Guide to Simple Living and start creating the life you Love!
I hope you love this recipe for easy rhubarb juice as much as my family does. You could also try adding some berries, especially strawberries, in with the juice for a lovely one of a kind sweetened flavour! Please let me know if you try this recipe and what you think!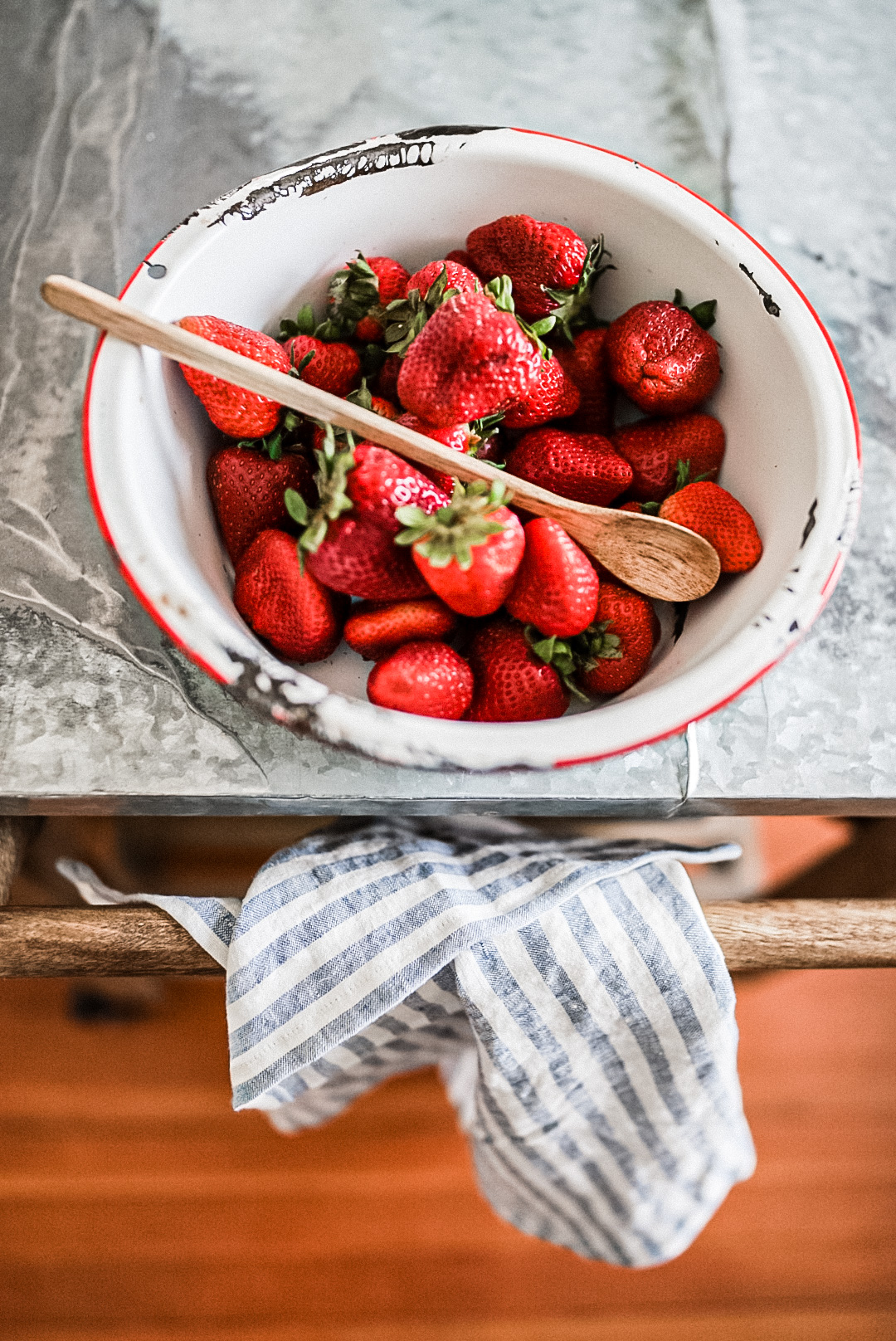 Looking for another Rhubarb recipe? Check out this rustic Rhubarb Galette!
Print Recipe
Easy Rhubarb Juice
Rhubarb juice is a fantastic way to use up some of that rhubarb crop each year! Easy to make and it tastes so good!
Ingredients
5

cups

Rhubarb

2

tsps

of cream of tartar

10

cups

boiling water

1/2

cup

sugar as desired

2

tbsp

lemon juice
Instructions
Wash the stems and cut them into 1″ pieces.

Add rhubarb into a pot with boiling water.

Cover the pot and turn down the heat! Simmer the rhubarb for 15 minutes.

Let rhubarb cool, then add the cream of tartar and sit for 24hrs.

Strain the liquid into a jar, and press down on the rhubarb to extract as much juice as possible

Add sugar and lemon juice.

You can seal your juice at this point by simply adding a sterile lid to the canning jar or go on to the next step if you don't wish to have it canned.

Put the jug in the fridge and allow the juice to settle

The juice will separate with some sludge on the bottom and a pretty, pink juice at the top of the jar. Pour the clear pink juice into another jar and discard the sludge.

Chill until you use it! Enjoy
Nutrition
Serving:
1
g
|
Calories:
67
kcal
|
Carbohydrates:
17
g
|
Protein:
1
g
|
Sodium:
16
mg
|
Fiber:
1
g
|
Sugar:
13
g
Pin for Later