This post may contain affiliate links. Please read our full Disclosure Policy.
7 Easy Steps To Make A Garden Magical
Gardens around the world are done in so many different ways. Some are directly in the ground, some in pots on patio's and some large planter boxes. I have even planted one in an antique bathtub before. Honestly, you can build the garden bed wall with almost any material that will contain soil, including stone, woven willow, and concrete. Recently, I decided to redo my planter boxes in the garden! I also have a tutorial garden boxes out of cedar and you can find the DIY tutorial here. I simply gave my magical garden a lil'facelift by adding woven garden beds and a simple stone pathway. Take a look below at how I did my willow woven raised planter boxes DIY!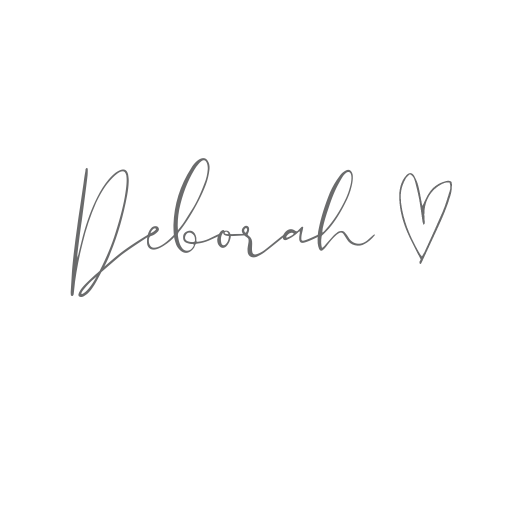 Get my FREE GUIDE to Starting Your Garden! This amazing 4 page Free Gardening Guide will walk you through what to plant next to what and even give you a garden planting template to use!
The Magic of a Secret Garden
As a young girl, I remember's my grandmother garden at the back of the farmhouse. It was always full of beautiful flowers and seemed so magical to a young girl. I would play in the almost secret garden and pretend it was full of fairy's and magic! It sparked so much creativity for me back then as there is something so beautiful about the thought of a secret garden and I never lost the idea of having one of my own. When I moved to my own home, my vision was to have a garden outside of the bay window that I could look at and watch grow from inside. The large lilac bushes that grew there would make the perfect natural arch for the entrance and makes it hard to find, thus making it my secret garden! I fenced off the area and build some large garden boxes for veggies and flowers!
a few of my must have tools in the garden

How do I Make a Magical Garden
1. Plan and Prep the Area
If you can start with a space that has "good bones" to begin with like I did, then your half way there! I found an area on my property where the entrance of the secret garden could come through a large hedge… thus making it very magical without doing to much work! Remember, you don't have any rules here so you can make your layout as charming or quirky as you wish!
2. Build Your Garden Beds
These can be raised like I have or simply in the ground. which ever you chose, make sure you take the time to make them properly and lay down the necessary fabric or newspaper to insure that you aren't fighting weeds for years to come. If your wanting to build wooden garden boxes, you can follow my tutorial here. If your wanting to weave willow beds, like I did, the steps are listed below.
3. Plant Beautiful Flowers & Tasty Veggies
Don't be afraid to mix these both into an area! Plant shrubs, vines and flowers for the birds and butterflies to enjoy like some of these beautiful flowers that will bloom in early spring!
I have two garden boxes and a large boarder of boxes around the outside edge in my secret garden. I love to keep the smaller box for strawberries and herbs and the larger is half veggies and half picking flowers! The boarder that surrounds them is full of beautiful perennials. For more details on what I love to plant, head to this post on my garden.
4. Add a Stone Path
When you are planning your space, you want to make sure to leave enough room to build beautiful paths through out your garden. These can be made out of mix and match sized Rundle stones, like mine was, or from making a pattern from same-sized cubes, large or small.
5. Don't Forget to Add Furniture
This can be as simple as adding a bench to enjoy the space or you could even place a small french bistro table and chairs to enjoy a cup of tea at!

6. Introduce Magical Lighting
Pretty string lights that swag back and forth over the garden are a beautiful addition. Tiny fairy lights in the trees or solar stake lights that run along the path are loving too!

7. Lastly, Don't Work Too Hard On Your Garden
7. Yup, don't work too hard on your garden! You don't want it to feel too formal or overly tidy. Have it be a place to explore or discover and not feel too formal! After all, that's what a secret, magical garden is all about!
7 Steps to DIY Woven Planter Boxes
I had fallen in love with the idea of willow garden beds. My mother worked with willow all her life, making chairs, arbours, baskets and about anything else you can imagine with willow! So the idea of weaving the beds seemed to be a relatively easy idea for me to take on. And the result… well it was even more beautiful then I imagined.
Tools and Supplies
Willow bunches of both thin and mature branches
Saw
Hammer
Drill and screws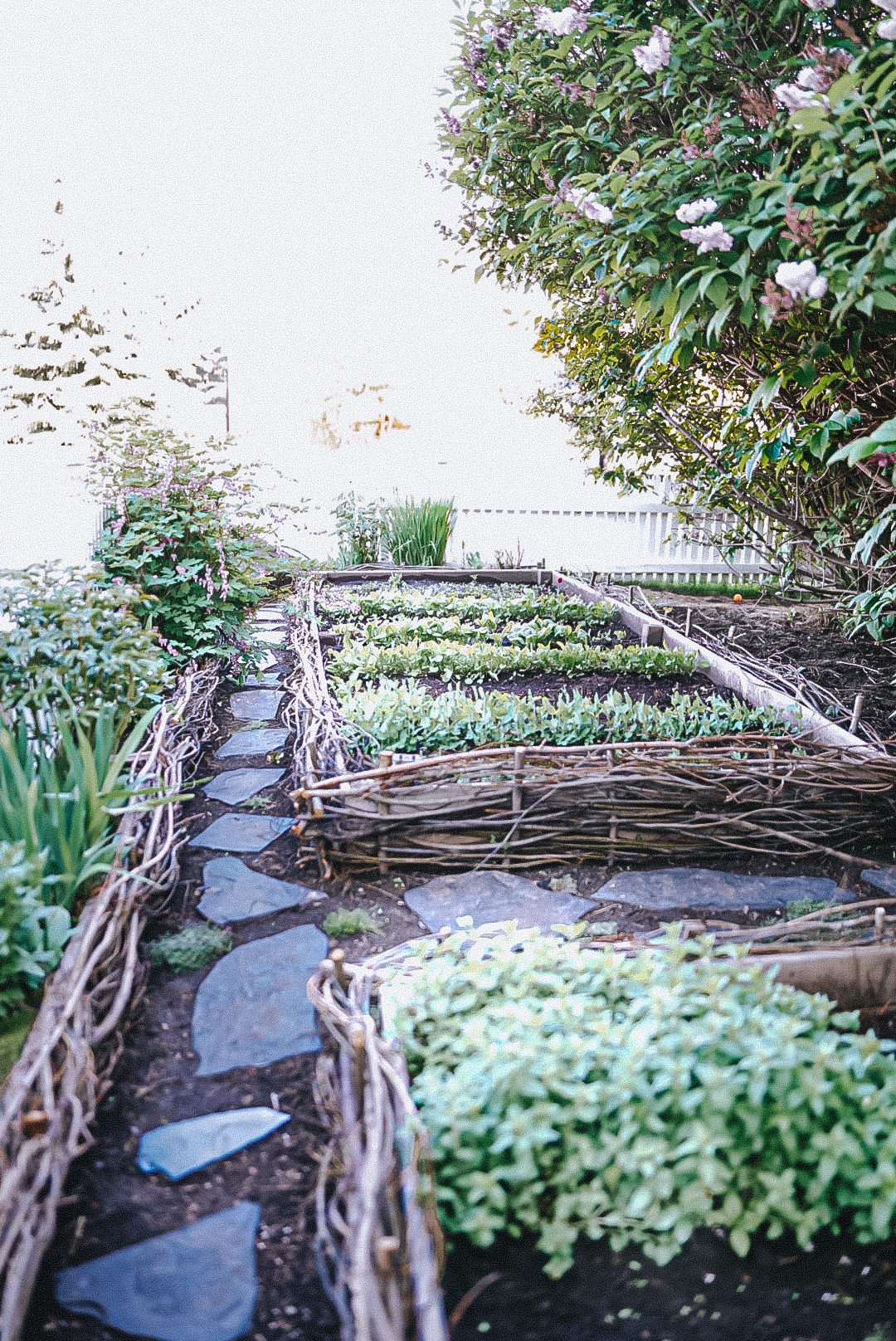 Join The B Vintage Style Community
Step by Step Tutorial
1. Begin by gathering your willow, depending on your project, you will want to get as many large will trees with lots of branches as possible. You will want to use your willow quite quickly after it has been cut to keep it the most flexible. Some people do like to soak the willow in water prior to using it to improve flexibility however I didn't do this.
2. Using some of the larger willow tree trunks, cut 12″ stakes. These will be used to weave your willow around when making the beds. I tried to use wooden 2″ x 1/4″ wooden stakes at first but they didn't work as well as the willow itself. The shape of the willow is better to work with!
3. Hammer your stakes approximately 12″ apart into the ground in the shape you are wanting your bed. I went around my existing beds so this was what I used as a guide.
Note* If you are going around existing raised planter boxes, make sure to leave about 1.5″ space between the stake and the existing box. Also make sure to hammer a stake at each corner of the bed. You will use this to secure the sides when you are weaving.
4. Now you can begin weaving! Using some of the largest willow pieces you have, start on one side and continue all the way around all four sides until you are back at the first corner. You will want to criss cross your willow on each corner stake like the image shown below. This will help your structure become strong. **If your willow has any leaves, you will want to strip them off prior to starting this step.
5. Once you have got a good base going, start seeing where you can fill or add denser branches into the structure. I used a good mix of all sizes of willow to make my beds. I went back and filled in as many areas as I could with smaller pieces afterwards as well. Continue until your desired height of the beds.
6. Once you are complete happy with the fullness, size and height of your raised planted boxes, you can go around and snip off any loose pieces that don't seem to want to cooperate!
7. If you did your willow beds around existing raised planter boxes, use a few screws and secure the beds to the wooden boxes. This should help with the strength of the beds as well!
Tip* Weather permitting, try and collect your willow prior to the leaves budding out on them. This will save you a ton of work stripping the leaves off.
Tips and Tricks
It will take a season for the willow to dry but it should hold it's shape and look for years to come. If you are wanting to keep the willow healthy looking every year, you can add a mixture of linseed oil and turpentine to the wood and it should help to prolong the life. Simply wipe it on with an old rag or paint brush.
Hopefully you have enjoyed this DIY tutorial on willow raised planter boxes and how to make a garden magical. I am so happy with how it has turned out! A very easy and affordable project that gives major impact in the garden! What do you think? Do you love the look of this type of garden? I would love to hear your thoughts!