This post may contain affiliate links. Please read our full Disclosure Policy.
Have you ever dreamed of living on a quant little farm with the cutest little critters? I would like to introduce you to Penny from Happy Days Farms, who is literally living out this dream! I can't get enough of her cute decor style and her adorable farm. Without further ado, let's give a warm vintage welcome to Penny!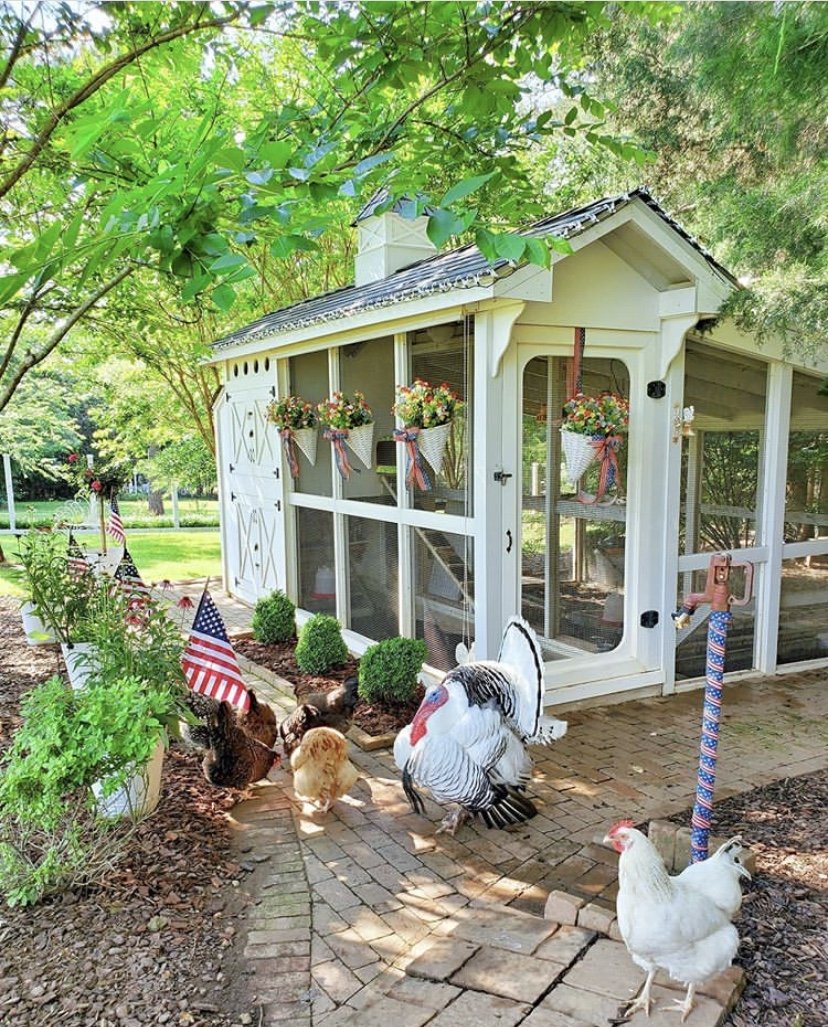 Home Tour Series:
happy days farm
Can you give a brief introduction of yourself, your home
and

work?

My name is Penny Ausley. I have a small hobby farm on 8 acres in North Carolina. I also work part-time in our 40 year auto part restoration business.
What year was your home built and do you have any details of the history or building process you would like to share?
We built our home about fifteen years ago. I also have a historic log cabin in the backyard, and brought it with us when we built our home.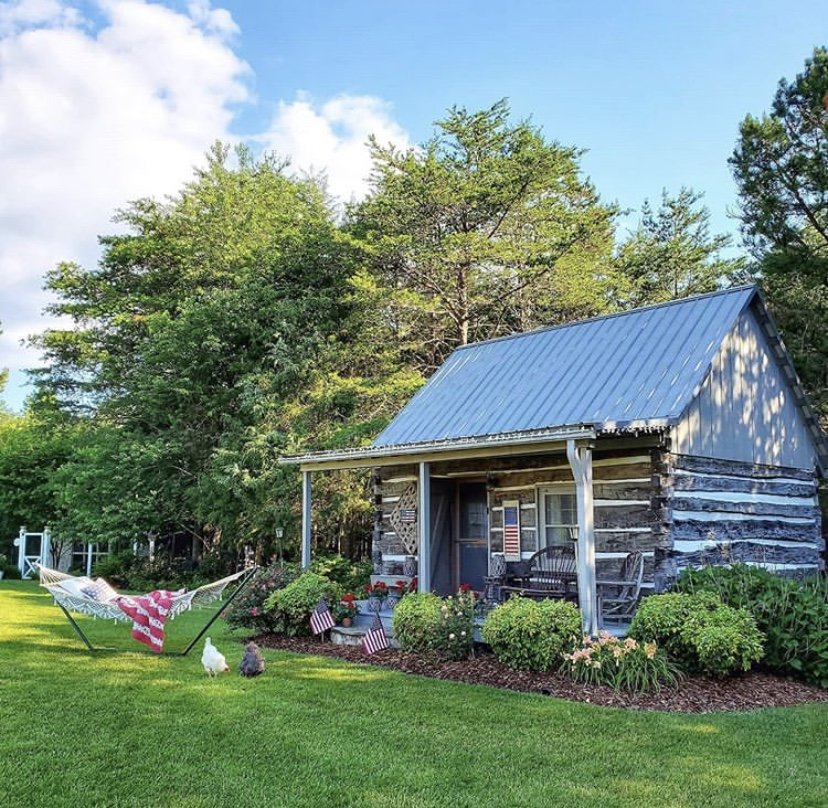 How do you define your decor style? What are your favourite types of decor?
My decor style is eclectic. Our main home is colorful, and filled with old pieces that I have collected through the years. Our beach cottage is coastal farmhouse, and all white with touches of aqua.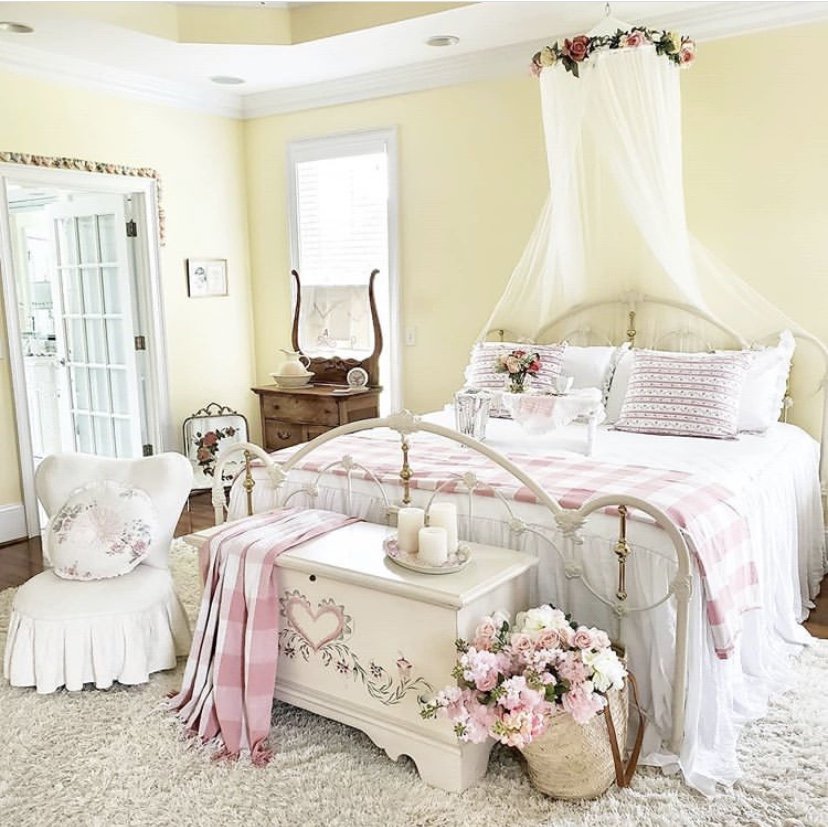 What is your favourite thing about your home? Do you have a favourite room or furniture piece?
My favorite thing about my home is my kitchen and my back porch, with a reproduction old wood cook stove, my farmhouse sinks, and shabby chic bedroom.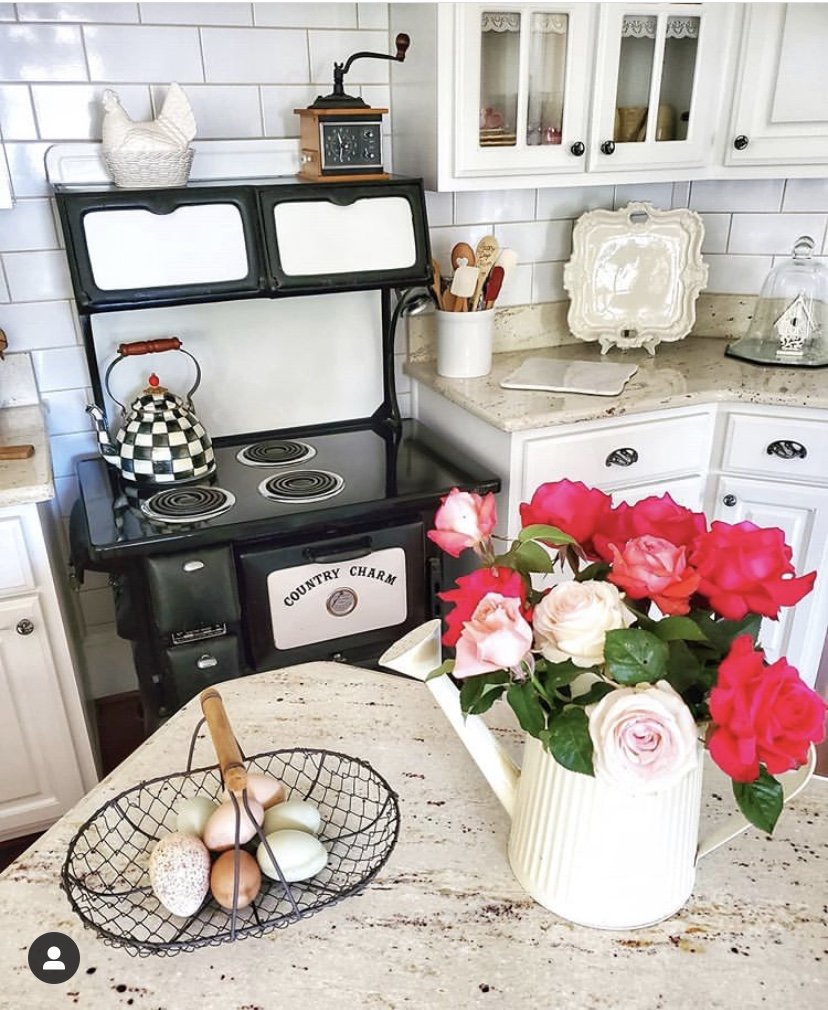 Do you have any big future plans for your home? What is next for you or your home?
At this time I don't have any big plans. The farm takes so much time, and I love spending time in the gardens, which are always evolving.
love the farm tours? check out this amazing ranch home tour!
If you had one design or decor tip, what would it be?
Do what you love and not what is trending at the moment. Things are always changing, and what really matters is that you are comfortable and happy in your home.
Do you have a business or social media tip you can give to all those who want to start a blog or home decor business?
It takes a lot of time and effort to build a blog or any small business. You can't rush into it and expect it to be a success overnight. An important aspect is building a community of friends and followers.
Okay, Stop! Did you see those bunnies?! I'll take 10 please… all joking aside, thank you Penny for this fun little tour around your beautiful home and farm! If you guys loved Penny and her Happy Days Farm as much as we do, go follow her Instagram HERE. Don't forget to tell her Deb and Britt sent you!