This post may contain affiliate links. Please read our full Disclosure Policy.

Over the years, I have worked very hard to create a home and life that make me happy! My style has changed and will continue to do so but for the most part, it is very much a Scandinavian minimalist look. To have been able to purchase this beautiful historic house AND build a beautiful cabin shed has been such a blessing. I still have more I want to do to both homes, but there is no rush and we have really slowed the renovations done so we can spend more time with our children, while they are here at home with us. I hope you enjoy this small tour of my Scandinavian Farmhouse homes.
Home Tour Series:
BVintagestyle
Can you give a brief introduction of yourself, your home
and

work?

Oh heyyyy sweet friends! I figured we had done enough of these lovely home tours that it was about time I did one for myself! Lots of you will already know all my details but those of you who don't, I am a small town girl who loves interior design, beautiful decor and DIY-ing. Traveling the world is my most favourite pass time, I love the colour white and oat milk latte's are my go to drink of choice! I co-own Vintage Society Co with Brittany and together we specialize in interior design, mentorship/social media workshops and our beautiful online shop of all of our favourite curated items. 9 years ago, I purchased an amazing, yet run down, historic home in the town my hubby was raise in. We slowly DIY-ed it into our dream home and continue to pick away at projects little by little. I have blogged about the process along the way!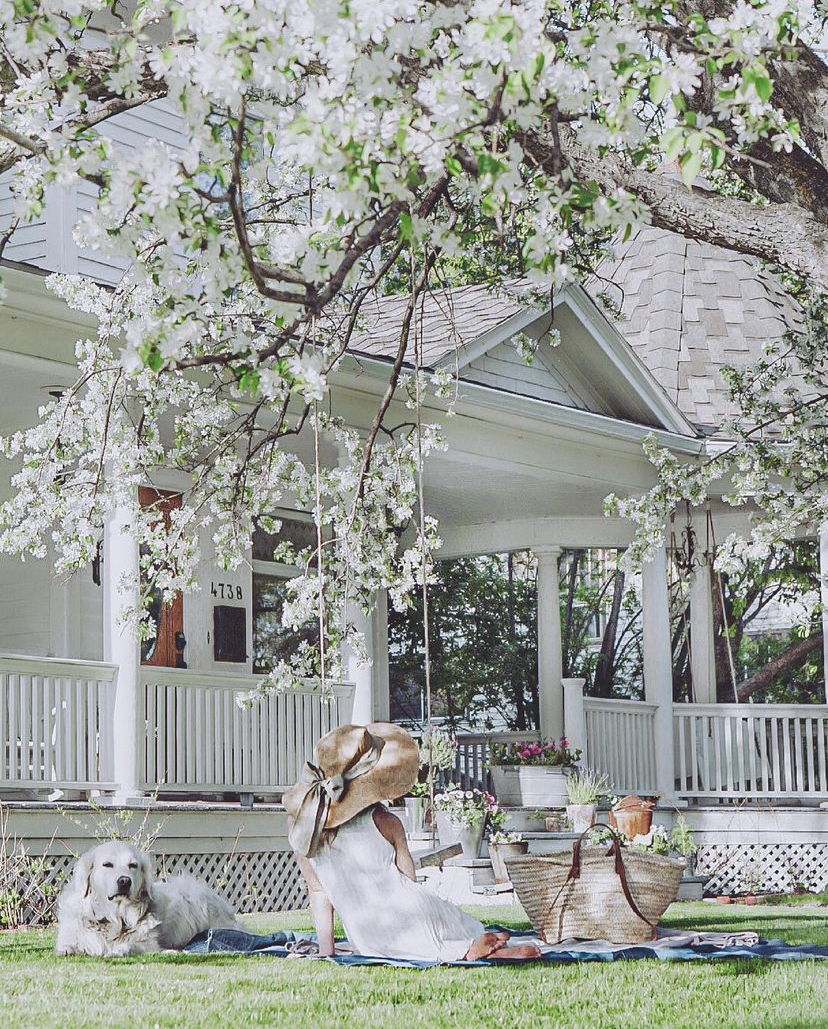 What year was your home built and do you have any details of the history or building process you would like to share?
Well I guess that depends on which house we are talking about! My main house is a historic home that was built in 1903, but I have recently built a tiny house for the weekends too! The historic home was originally built by one of the craig brothers who founded the small town I live in. It has a matching "sister" house just down the street. It became a rental property in 1965 and was broke into two separate units until we purchased it in 2012! We have slowly been renovating and upgrading it since.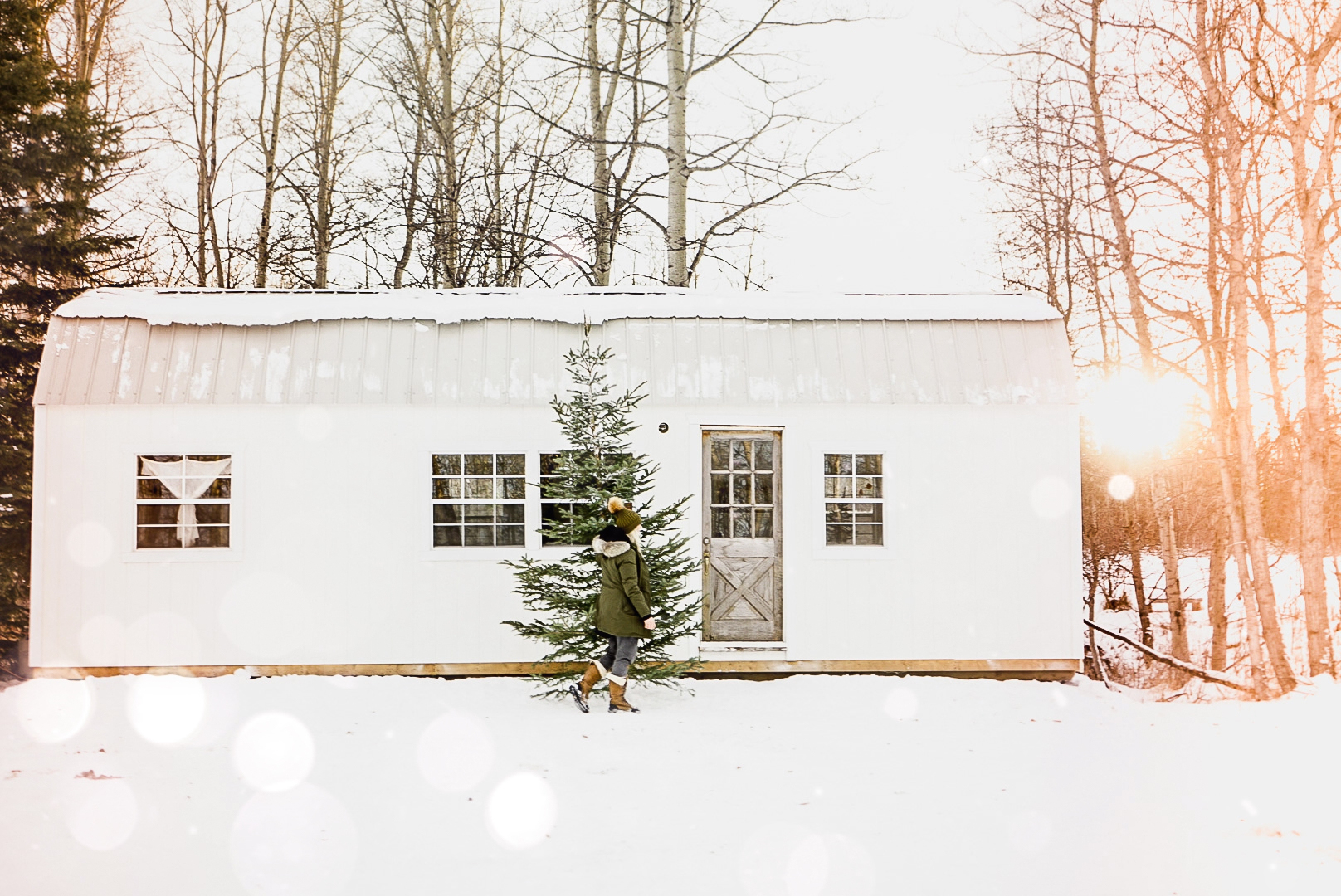 Take a tour of Deb's Tiny Home HERE
How do you define your decor style? What are your favourite types of decor?
Well if I am being honest, I am just a big ol' mix match of anything that makes me happy! I love a touch of industrial, of course a bit of traditional french farmhouse… I have really been loving simple scandinavian lately and no matter the style you will always see a touch of natural elements in my home! I truly feel my design style is a lot like my personality which is hard to fit into a label! I just like a little bit of it all! If there was one style I like the least, it would have to be modern. I am not really into the straight lines and rules that you have with that style! Almost like colouring within the lines which I have never been very good at!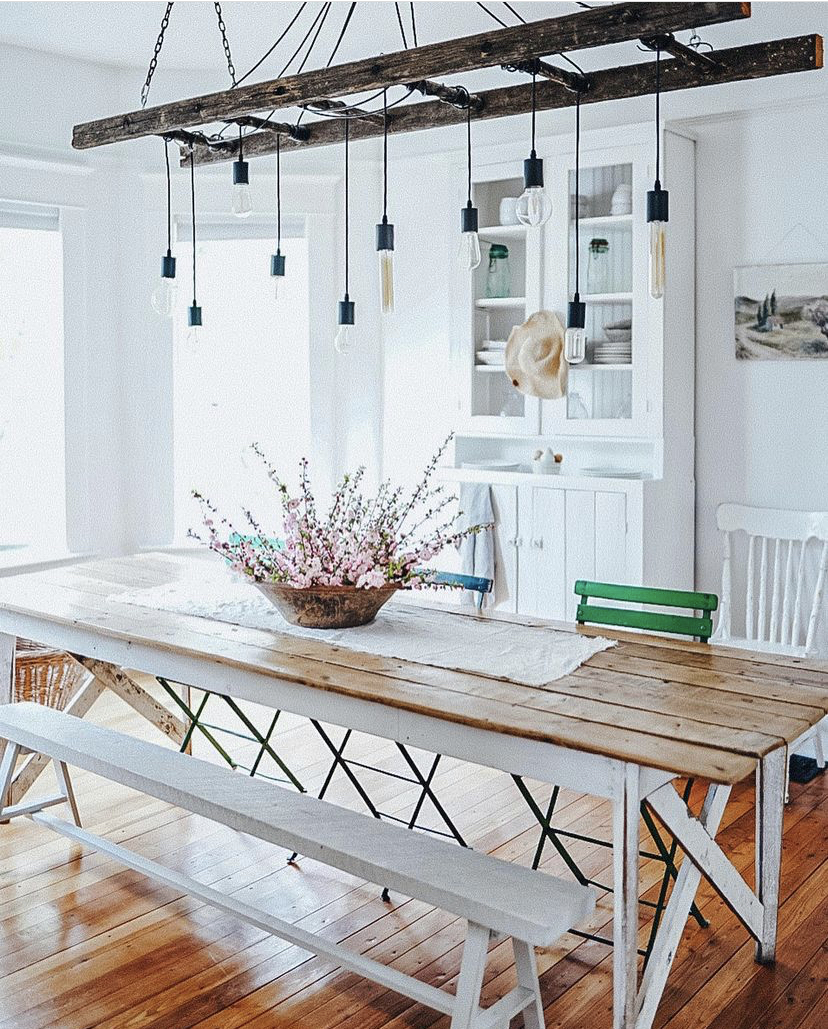 What is your favourite thing about your home? Do you have a favourite room or furniture piece?
I fell in love with my home long before I owned it! When I was only 12 years old, I was confirmed at the church just up the street and I remember standing on the church lawn and telling my parents that I was going to live in this house someday! Sure enough, that actually came true!
The exterior architectural features of the house are what pulled me in right from the beginning. The beautiful wrap around deck, peaked roof line and bay windows. I also loved the stunning gazebo on the front porch. This house had my heart long before I ever stepped foot in it!
After living here for some time, I have truly fallen more in love with so many aspects of the interior too. The beautiful hardwood floors and gorgeous stained glass windows. We have renovated almost every room in the house with the exception of the kitchen. My favorite interior space that we finished is definitely the attic!
Do you have any big future plans for your home? What is next for you or your home?
I am always scheming up something for this big beautiful home. As I said above, we still have to finish the kitchen in this house. I have done some small renovations to get us through over the years but it truly needs an overhaul in the next few years! I also would like to finish planking the ceilings and possibly paint a few more of the floors!
Here's how DEb did her DIY Planked Ceilings
If you had one design or decor tip, what would it be?
If I was to give one tip for design or decor it would be to surround yourself with things that you love and that make you happy BUT don't over do it! Try and keep your space simple enough that those pieces with a special place in your heart can be the feature in a space rather then getting lost in to much decor!
I would also say, rather than changing out your decor for every season, try to change our the natural elements that come with the season. I use the same beautiful containers that i have collected over the years, but fill them with different items from my outdoors or better yet, my backyard!
Do you have a business or social media tip you can give to all those who want to start a blog or home decor business?
Find a way to make your hobby into your business… that way you will never "work" a day in your life!
Tip #2- When you do finally begin to make a business out of something you love…. do some research and DO IT RIGHT THE FIRST TIME! We all are going to make mistakes along the way, but it really does make a difference if you do your research from the beginning. Blogging and running an online shop comes with a lot of hats! You need to be able to be a bookkeeper, teacher, writer, shop manager, IT department and marketer! To be honest, those are just a few of the areas you will need to have some basic knowledge in before you can be successful. So do your research and make sure you are off on the right foot from the start!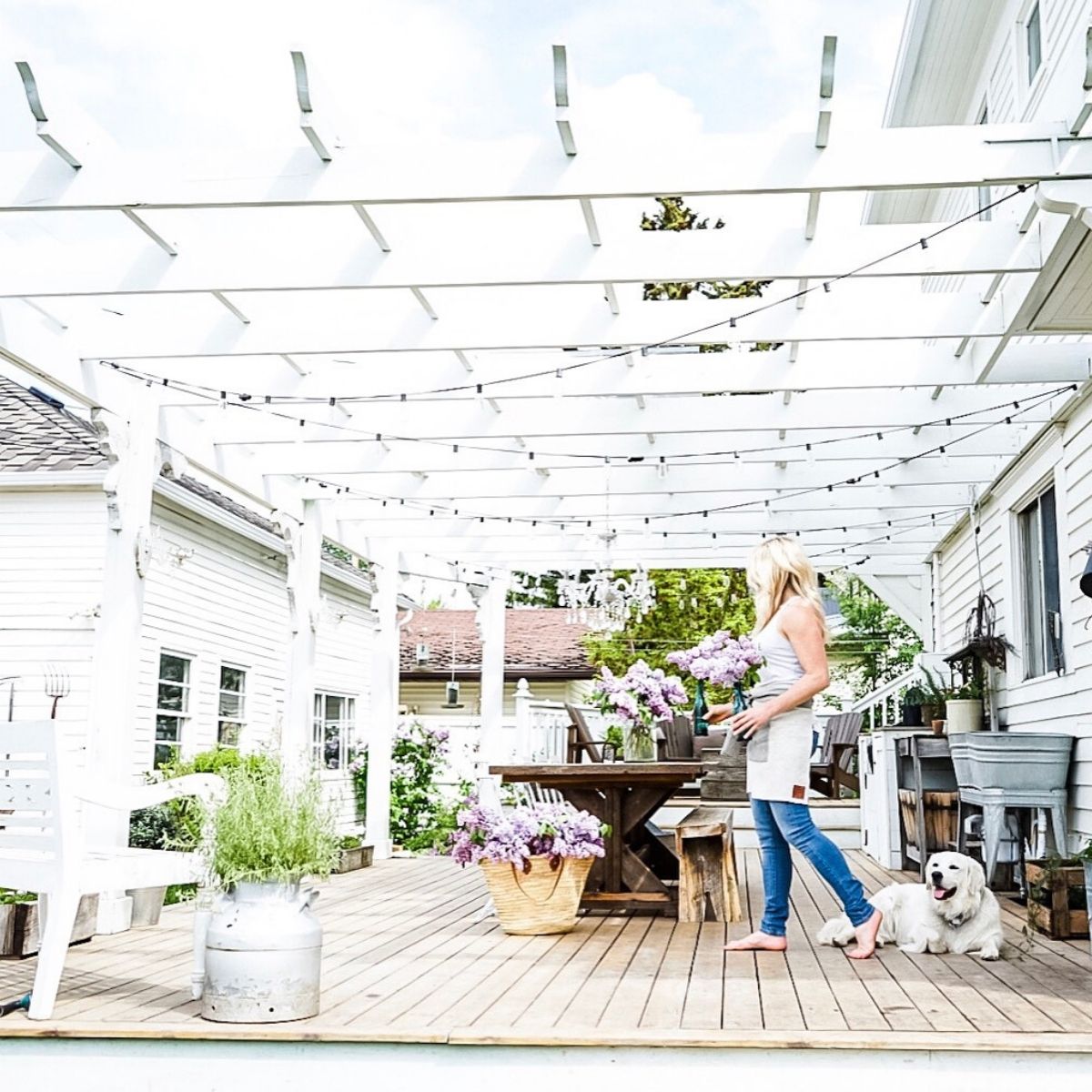 How fun was that?! Now I can't wait to see what she does with that kitchen, and that tiny cabin is to die for! If you want to keep up with a daily does of Deb, be sure to follow her @bvintagestyle.