This post may contain affiliate links. Please read our full Disclosure Policy.
The pretty fall leaves are falling or gone and it's almost time to start getting ready for Christmas…. But maybe you're not ready to fully commit to all of the holiday decor. Or perhaps the holidays are already over and you still want the cozy winter decorations but without the feel of Christmas! There are a few times of the year when we want to have cozy winter decor without that feeling of the holiday season. Here are a few easy ideas for those transitional times of the year and 25 non Christmas winter decorations ideas.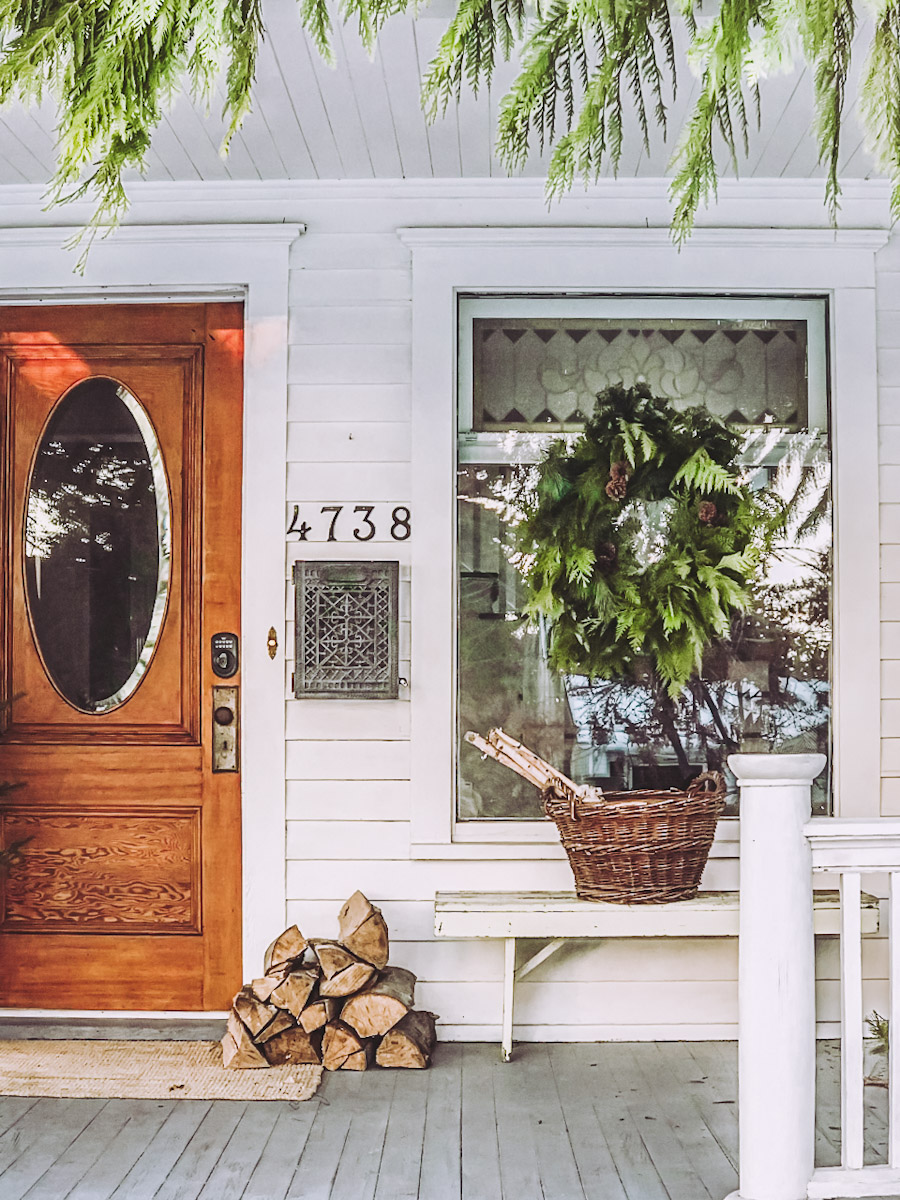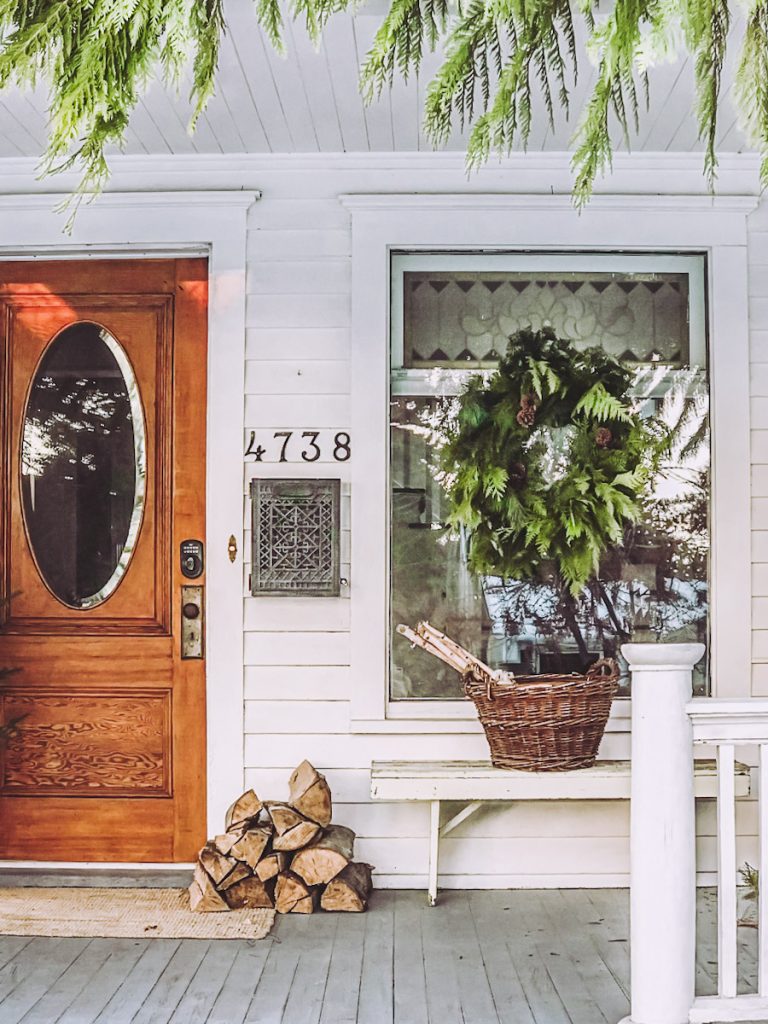 The Cozy Winter Season
Depending on where you live, the winter season can begin as early as the beginning of November and run through until the end of March. This is the time of year when the trees are bare, there is a blanket of white fluffy snow, and the frost twinkles in the sunshine. The evergreen trees and winter greens are the superstars of the season and the natural elements add texture to the earth. These are the elements that you want to inspire you for winter decorating.
Decorating for Winter
Winter decorations are all about simplicity and bringing the outdoors in. Just like the beauty of the season, winter decorating should be cozy and natural. No need to rush out and buy more decorations or new things when you are decorating for winter, this is the season where less is truly more. Adding texture and warmth to your space with simple decorations.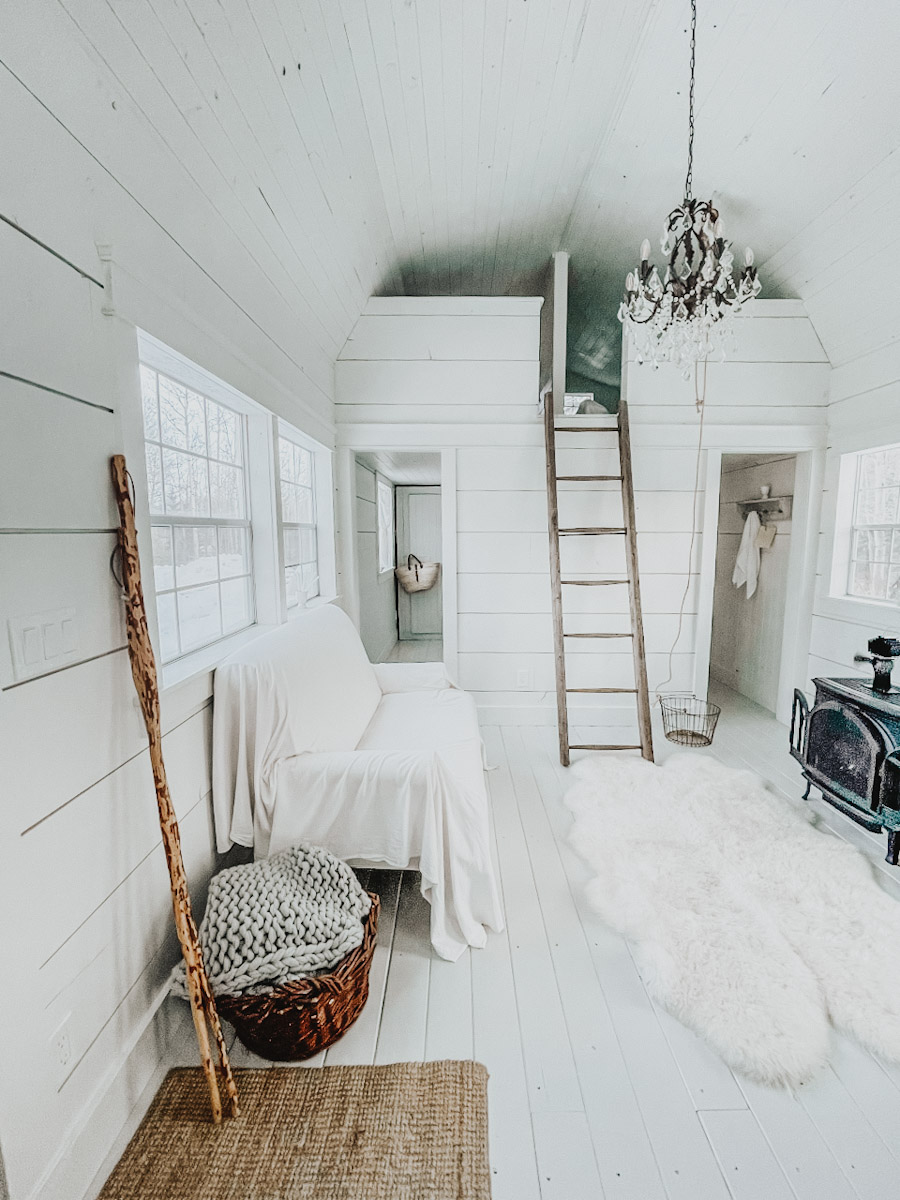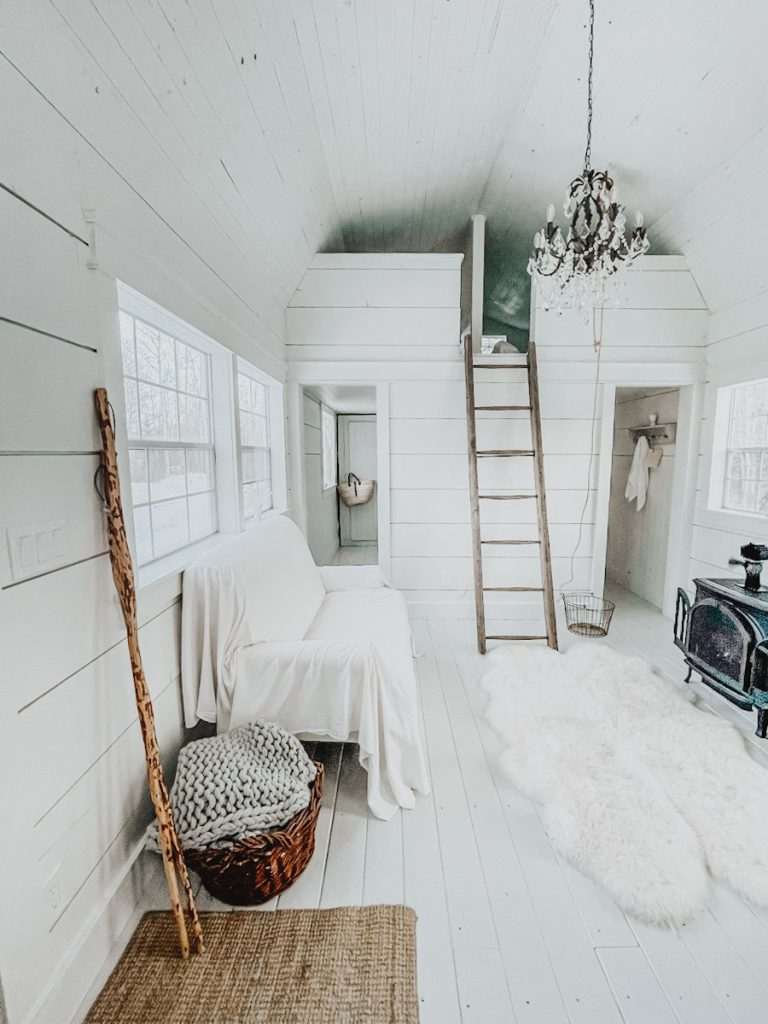 Winter Decor VS Christmas Decor
Christmas decorations are any decor related to the holiday itself. Bells, ornaments, advent calendars, nutcrackers and anything else related to the holiday season. Winter decorations are more about natural elements and cozy winter weather as opposed to the holidays.
Some holiday decorations can cross over to be used for winter decorations and vice versa. Cozy wool blankets and throws, simple evergreen wreaths and more can be used for both. A good rule of thumb is to put away anything that is for the holiday season such as ornaments, stockings, nutcrackers or anything that says "Merry Christmas".
Check out some easy Christmas decor DIY's like these simple clay stars or dried orange slices.
Styling Your Home with Winter Decor
Now that you understand the difference between winter decor and holiday decor, you might be wondering how to put it all together. So here is the easiest way to begin to style any space: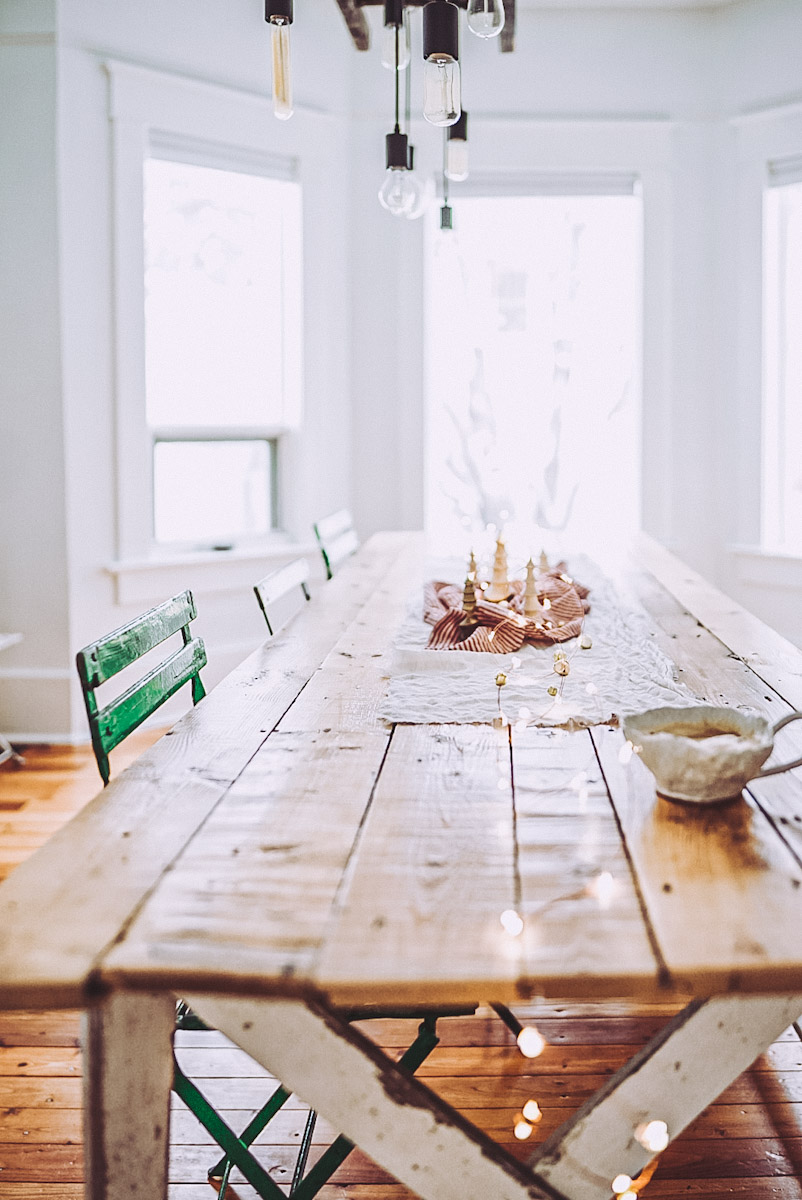 Begin With a Clean & Clutter Free Space
One of the best pieces of advice when transitioning between seasons is to stripe your space DOWN! Yes, go back to a clean and clutter-free space or a blank pallet. Remove the pillows, containers, pumpkins, apples or even all of the pieces of home decor you have in a space.
It is even a good idea to leave the space empty for a few days. Often we trick ourselves into thinking that we need to fill every space with decorations. This just isn't the case and sometimes it is much easier to recognize after walking away from a space for a few days. You may find that when you come back, you enjoy the simplicity and cozy minimalism of the space without all of the "THINGS."
Purge Outdated and Unwanted Decor
This is a great time to do a bit of purging! We all know that things tend to accumulate around the holidays so challenge yourself to remove a few unnecessary or unwanted items. Try to fill a garbage bag with things you don't really need!
How to Decorate for Winter without Christmas
Now that your space is clean and clutter-free, it's time to start adding that beautiful winter decor throughout your home. There are all different types of decorations you can choose from but here are a few great ideas that are classic and easy to style.
Start With Natural Elements
Take a walk outside and see what you find! Gathering natural elements to add to your space is a great starting point when you are decorating for winter. Snip mini trees, gather some pinecones, or pick from a mountain ash tree. Mini pine trees and evergreen branches are a great way to prep your house for Christmas without going all out "Christmas."
Another great natural element you can incorporate into your decor is cranberries. Cranberries easily transition between fall and winter and are very affordable. Fill up a vintage baguette basket, or ironstone bowl, or have the red berries laying down a linen table runner in the center of the dining room table.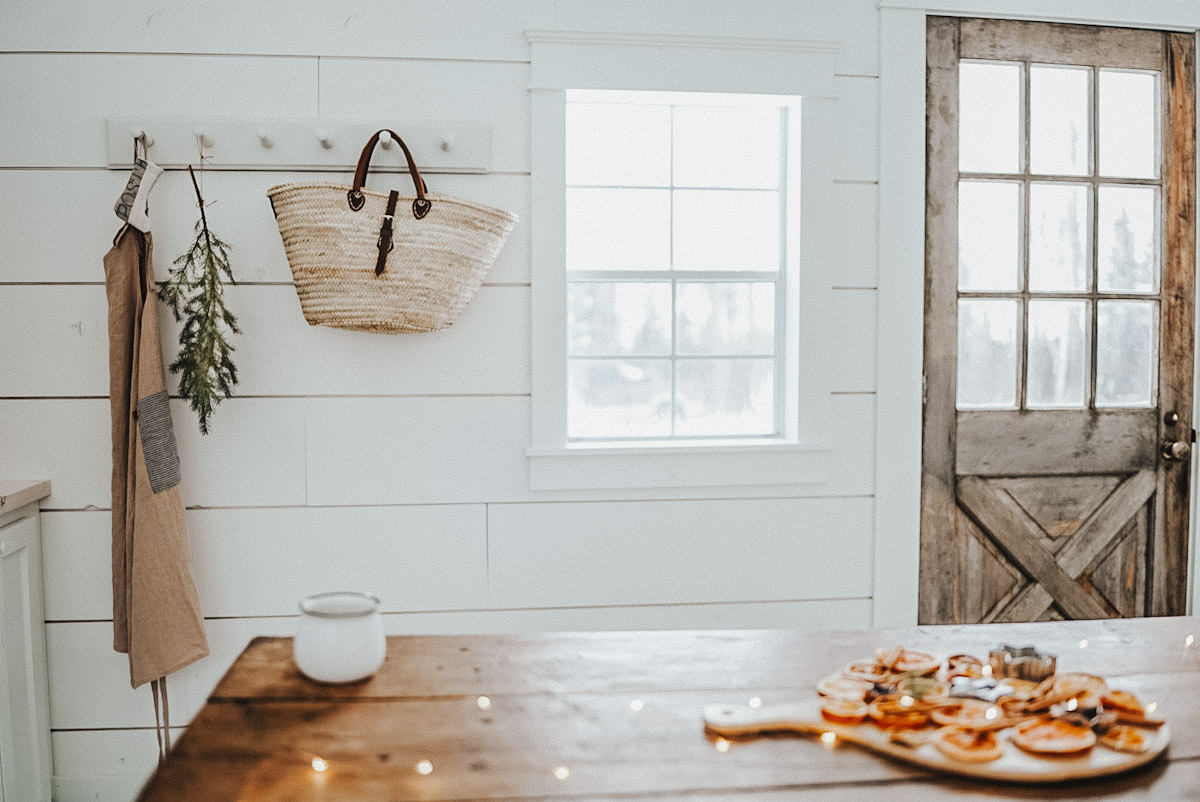 Add Light and Twinkle In The Winter Months
One of the most classic winter decorations to use is twinkle lights or candles. Twinkle lights and candles offer a soft glow, and a cozy atmosphere and create that extra sparkle. Put a strand down the center of your dining table, or across your mantel. Even add a candle or two to give you some added warm glow!
Nowadays, there are amazing options for both twinkle lights and flameless candles that come with remotes and timers. Some even have plug-ins as opposed to batteries which are great to have all winter long. Invest in a few simple but beautiful candlestick holders that can be used for both the holiday season and winter decorating months.
Keep Your Space Cozy
Who doesn't love curling up with a fire on a cool winter night? The ambiance is what makes your home feel like home!
Adding texture to a space plays a big part in winter decorating. Beautiful, chunky merino wool throw blankets or cozy linen blanket is a beautiful way to give cozy texture to your space and to make those winter nights more enjoyable.
If you have a fireplace, use this as a focal point for your winter decorating. Add lanterns and candles around the mantel. Even placing some stacked wood beside the fireplace with a sheepskin rug in front will add a sense of cozy to the space.
Embrace Greenery and Wood Elements
Using wood beside the fireplace isn't the only space it can add texture. Stack some beside the front door or perhaps you add a few birch poles to your outdoor pots. A bare evergreen wreath, small trees, or swag is also perfect for the winter decorating season.
Planting a few winter bulbs is another great way to add warmth to your winter decor! Paperwhites, hyacinths, tulips, and crocus are all easy to grow indoors over the winter season.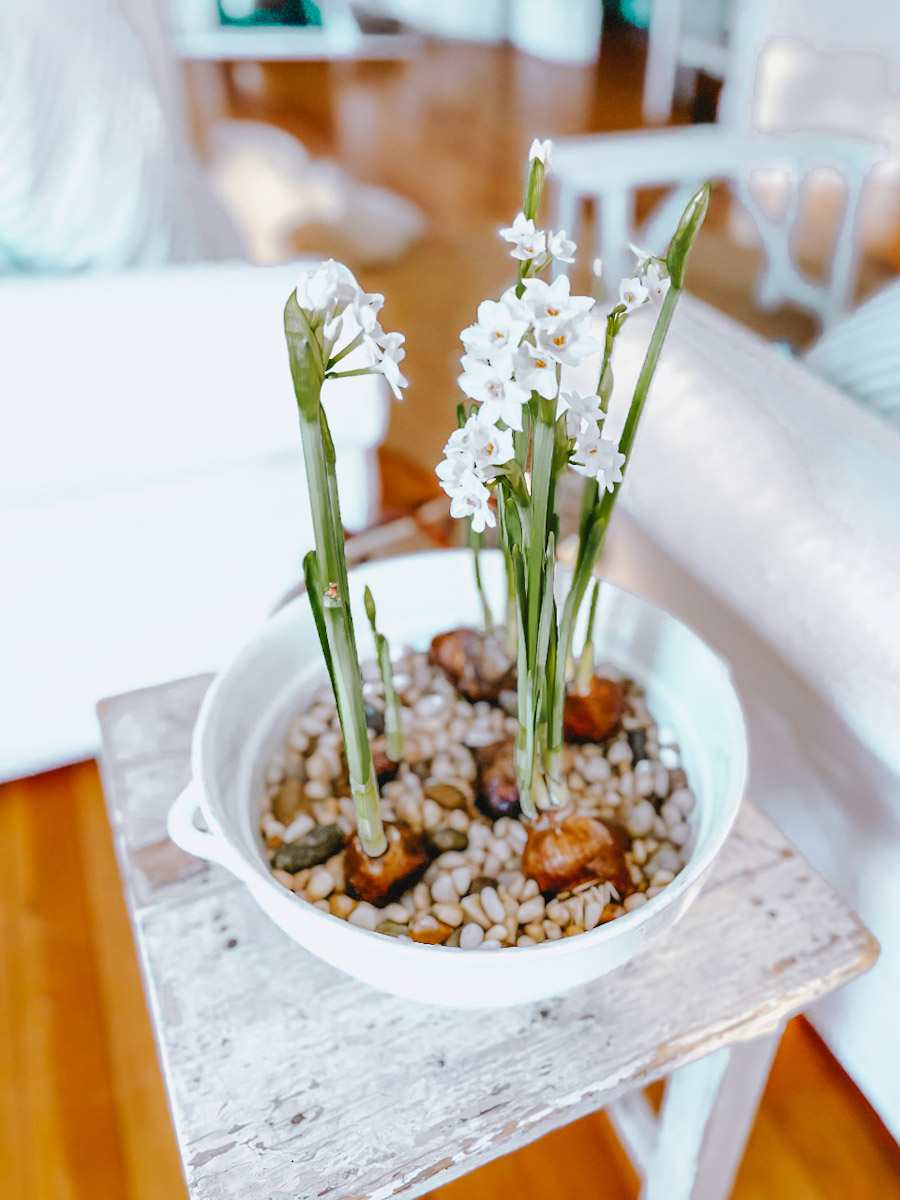 Simmer Scent Pots or Candles
So now that you have the pretty glow going on from the twinkle lights why not treat your sense of smell? Candles are so classic for the holidays and there's a reason why! They smell amazing, help make a space feel cozy, and can often trigger memories!
Stovetop potpourri or simmer scent pots are an easy way to make the home feel cozy and you can change the elements that you add to the pot depending on the time of year. For example, in the transition from fall to winter you may stick to apples and cinnamon whereas later in the winter months, oranges and cloves may be a better choice.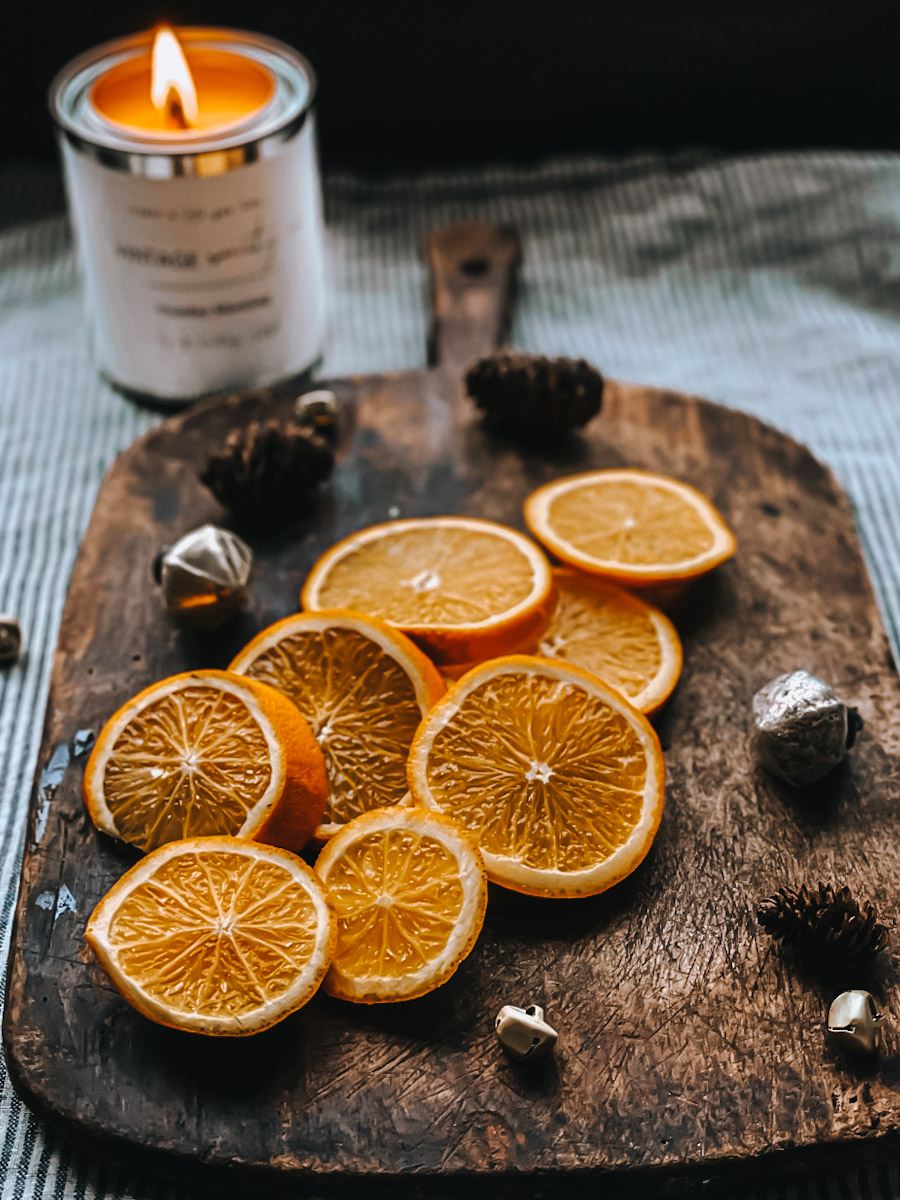 Everyday Items as Winter Decor
Slowly start to add colors and textures by changing out the pumpkins for simple pops of color and texture from blankets, throws, scarves, and toques. Wrap a scarf up in a circular fashion and display it on a stool or the end of the bed as a unique way to style an everyday item as decor.
Hanging a blanket on the back of a chair or on a hook at the front entrance begins to give a cozy feel throughout your home.
You can even use winter throws and plaid scarves out on your front porch. Using these items outdoors not only adds texture but adds a soft pop of color!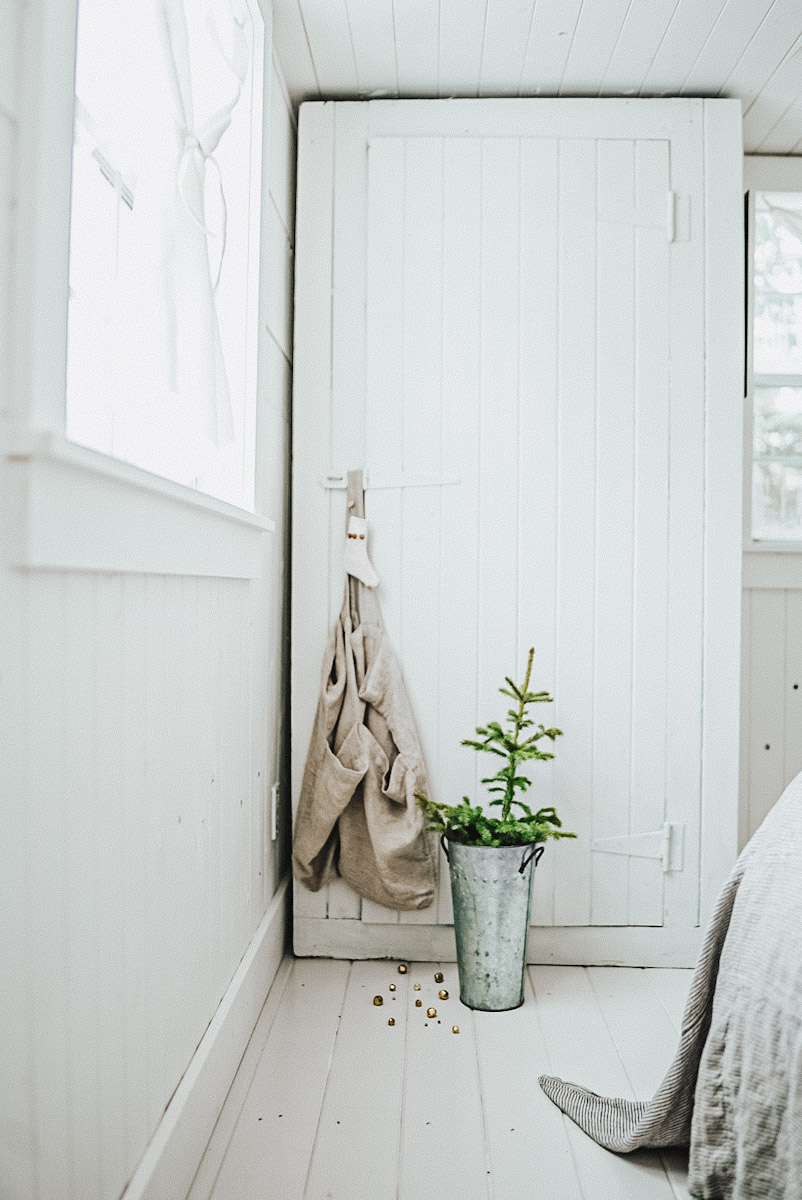 Use A Neutral Color Palette
When you are decorating with non-Christmas winter decorations, try to limit the use of bold colors. Rather think of a color scheme of winter whites, creams, and other muted or neutral colors and tones. This could be a winter theme or inspired piece of art above the mantel or a simple mirror.
Another favorite and classic winter decor item is ticking fabric! From throw pillows to kitchen towels to bedding, there are so many ways to incorporate this classic fabric, no matter the color. Draping a towel over the back of a chair or sticking it out of a basket adds depth, color, and texture to your space. This soft pop of red is a great way to slowly transition the bedroom to get ready for Christmas.
Even hanging an apron in the kitchen like a linen ticking apron!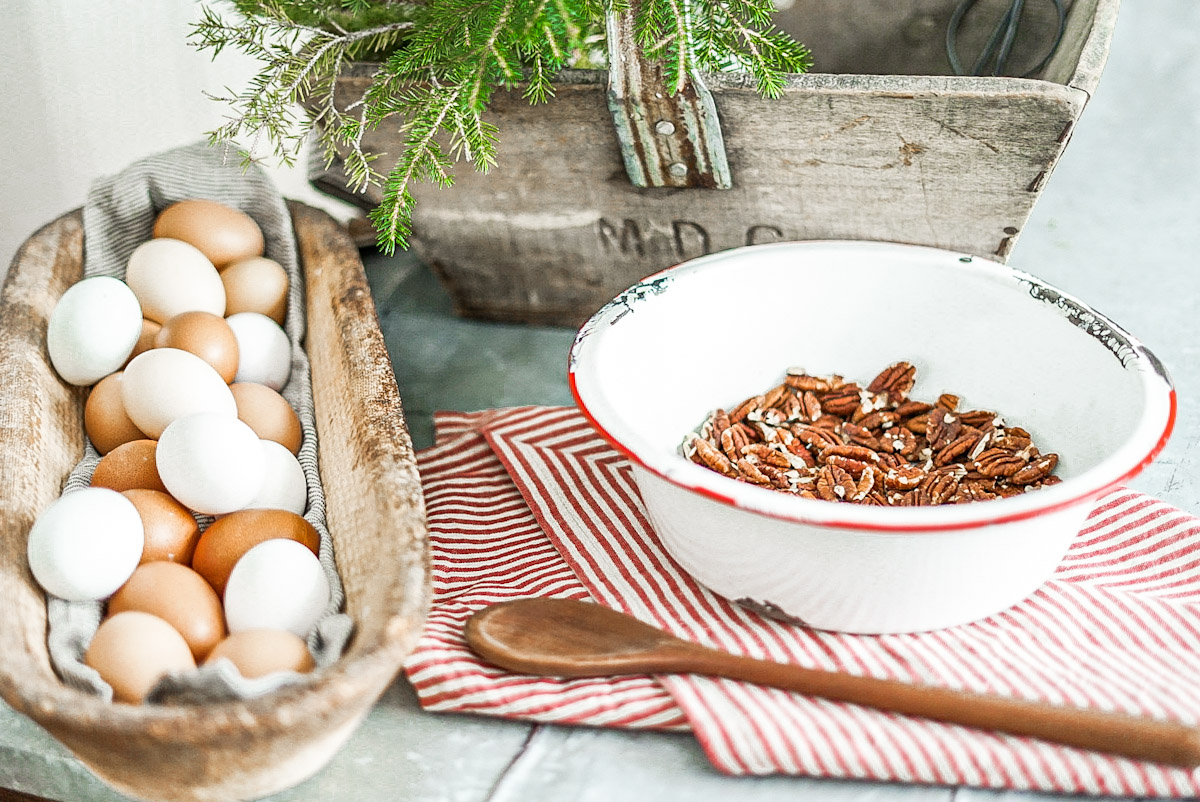 Collect Vintage or Antique Decor
One of the best investments you can make when decorating your home is to invest in pieces that can be used for every season. Vintage and antique containers are classic and always look good, no matter the season. Keep your eye out for that one-of-a-kind at garage sales, local buy and sells, or antique shops.
Learn more on how to decorate your home with antiques and everything you need to know about shopping for vintage or antique decor.
When To Begin Decorating For Christmas
Now that you are following all of our tips about styling for winter as opposed to Christmas… But when do you start decorating for Christmas? Traditionally, it was a general rule of thumb to begin after Thanksgiving in the United States or the last week of November for everyone else. However, in modern times, it seems that it is never too early to begin decorating.
Honestly, the best piece of advice is to do what makes you happy! At the end of the day, it is your home and you can do what makes your home a place you love!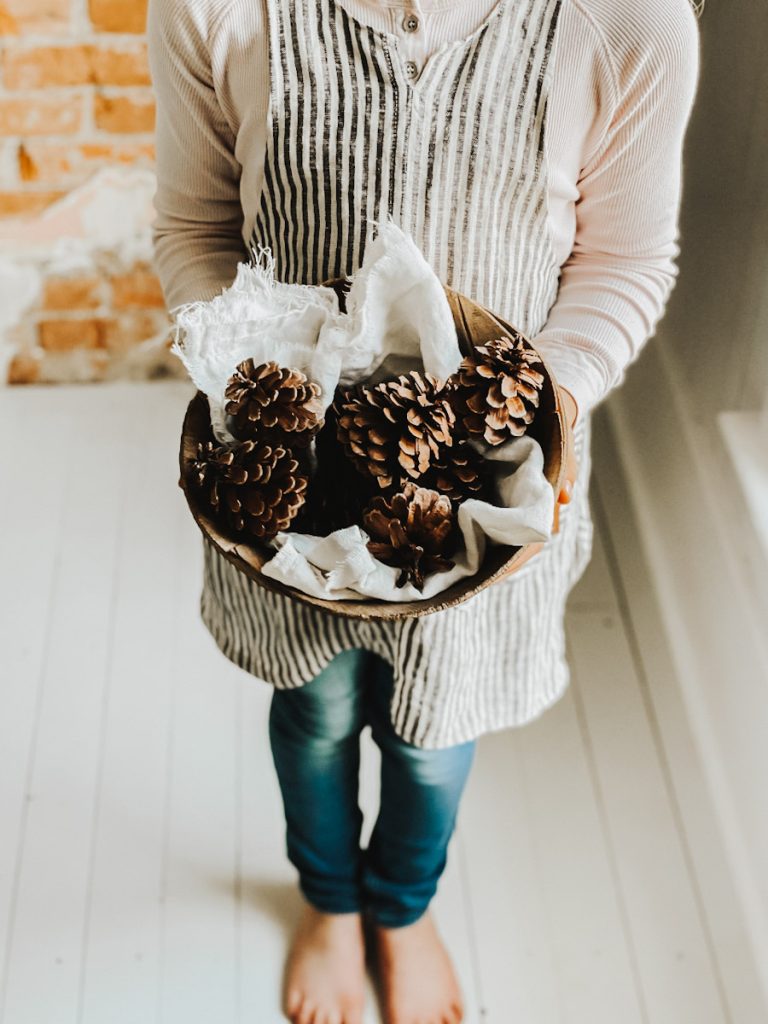 Winter Decor After Christmas
The holidays are over, it is time to simplify and start fresh. Begin by simplifying your Christmas decorations! Take away all the items that have color or represent the holiday season. Simplify and leave only the winter decorations. Here is a list of 25 non-Christmas winter decor ideas to use as a guideline when you are decorating.
25 Cozy Non Christmas Winter Decorations
Bare Trees
Small Spruce Trees or Branches
Eucalyptus Garlands or Sprigs
Winter Artwork
Vintage Skis or Ice Skates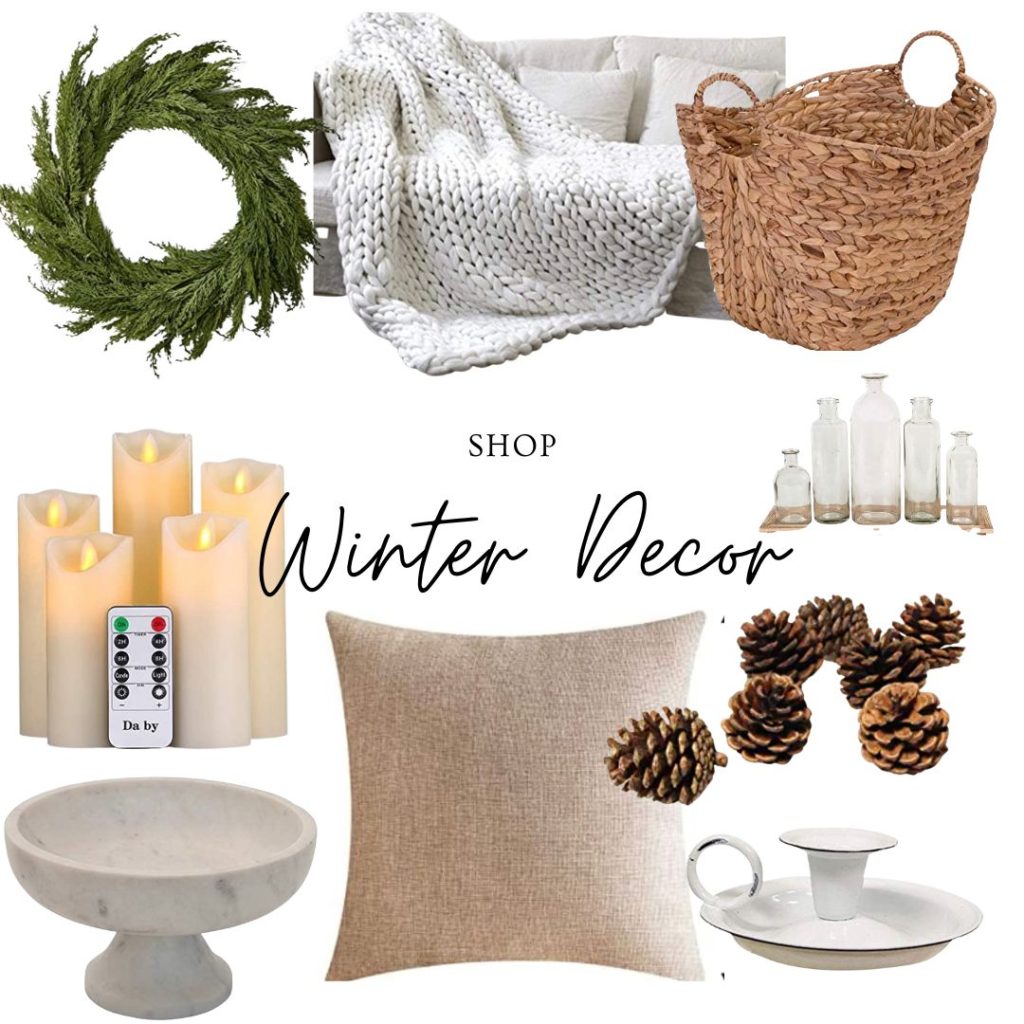 While the cold weather outside may be frightful, your home can be decorated in cozy, beautiful winter decor inside! Just remember to keep it simple and look to nature for inspiration! The warmer months will be here before you know it.
As always, I love to hear from you. Leave me a rating or let me know in the comments below how your homemade artisan bread turned out. You can always find me on one of my social media channels like Instagram or Tik Tok too. Be sure you Pin this recipe to use it again at a later date.