This post may contain affiliate links. Please read our full Disclosure Policy.
9 Homemade Flower Foods For Cut Flowers
There is nothing more satisfying then coming home with a big bundle of fresh cut flowers! Whether you grew them in your own garden, picked them up at a flower market or grabbed a bundle of beauties from your local grocery store, there are simple steps you can take to make your cut flowers last longer!
Homemade flower food is a great way to make your flowers last longer simply by using items you probably already have in your home. Give one or more of these a try and then let me know in the comments which flower food you loved the best! For more fresh cut flower tips, be sure to also check out how to take care of fresh cut roses and hydrangeas.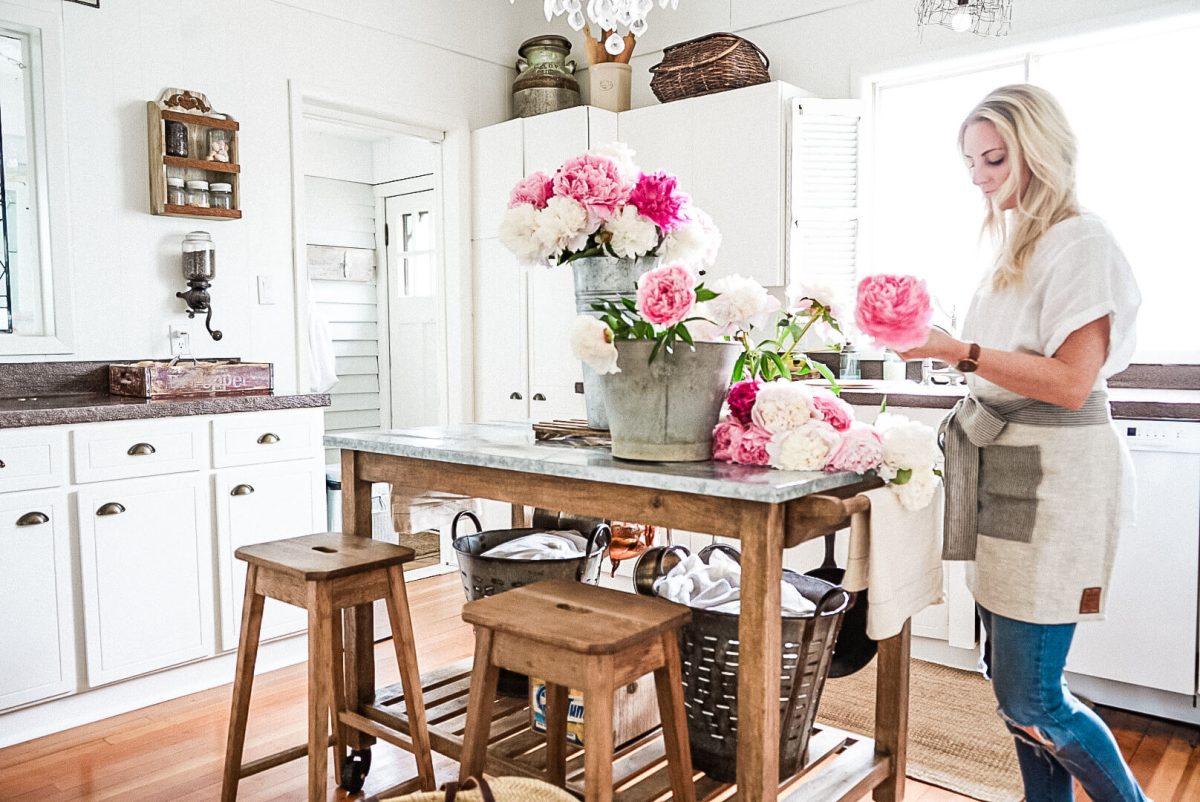 How Long Will Cut Flowers Last
Cut flowers should last anywhere from 7 to 12 days if cared for properly. There are simple household ingredients and methods that can be used to prolong the life of fresh flowers. Before we get into the flower foods that help to prolong the life of your flowers, let's review the proper prep once you bring your fresh cut flowers home.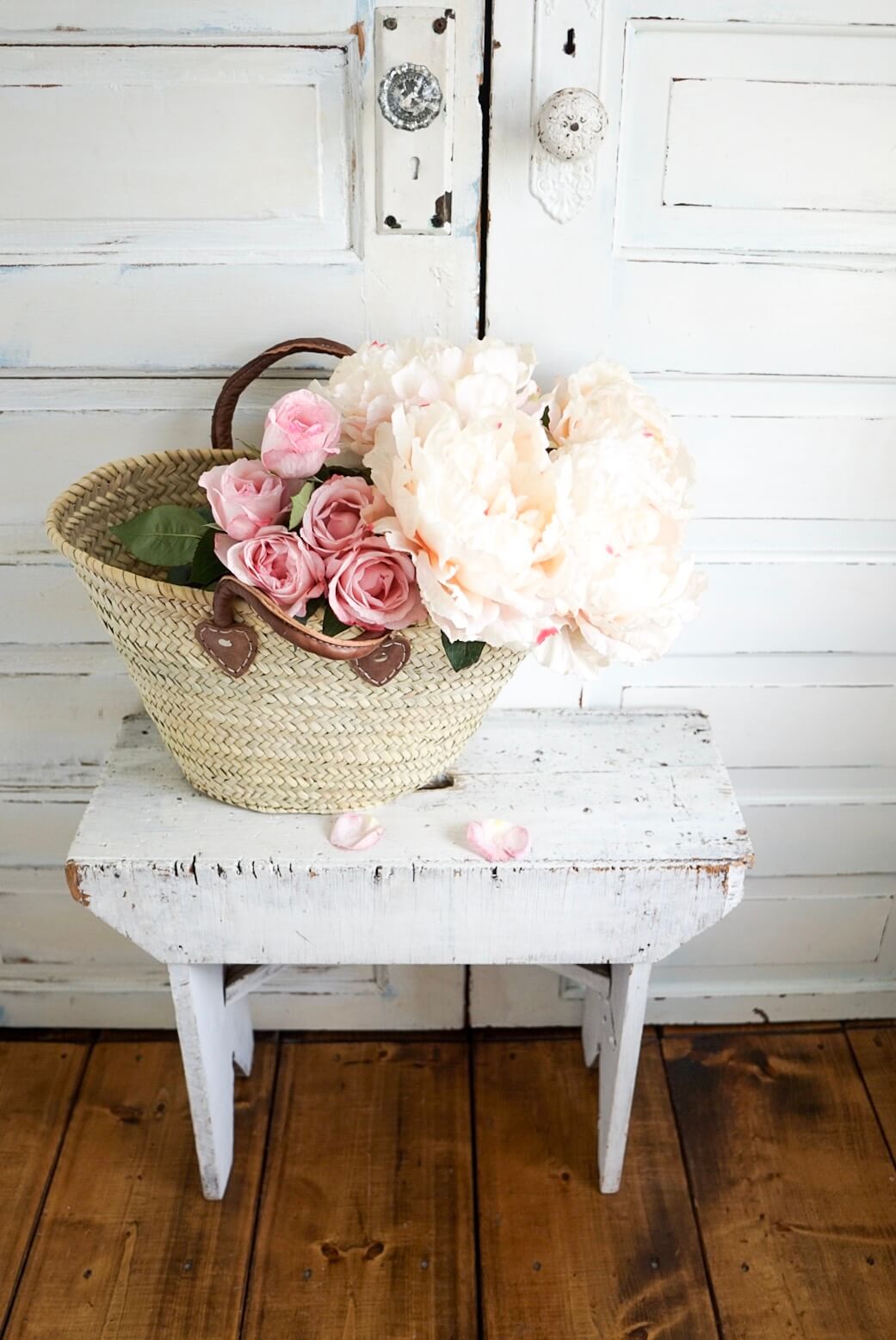 If you are cutting your own blooms from the garden, fill a large bucket with water and after you cut the blooms, plunge the stem within the first sixty seconds into the bucket. This will insure the flower doesn't harden-off and stem blockages don't form. If the stem is a woody type base, like a hydrangea or lilac, then you can also smash the end about three inches to allow more water to absorb, helping the bloom last longer.
Make sure the water is lukewarm as well, this helps the water intake speed up in the flower.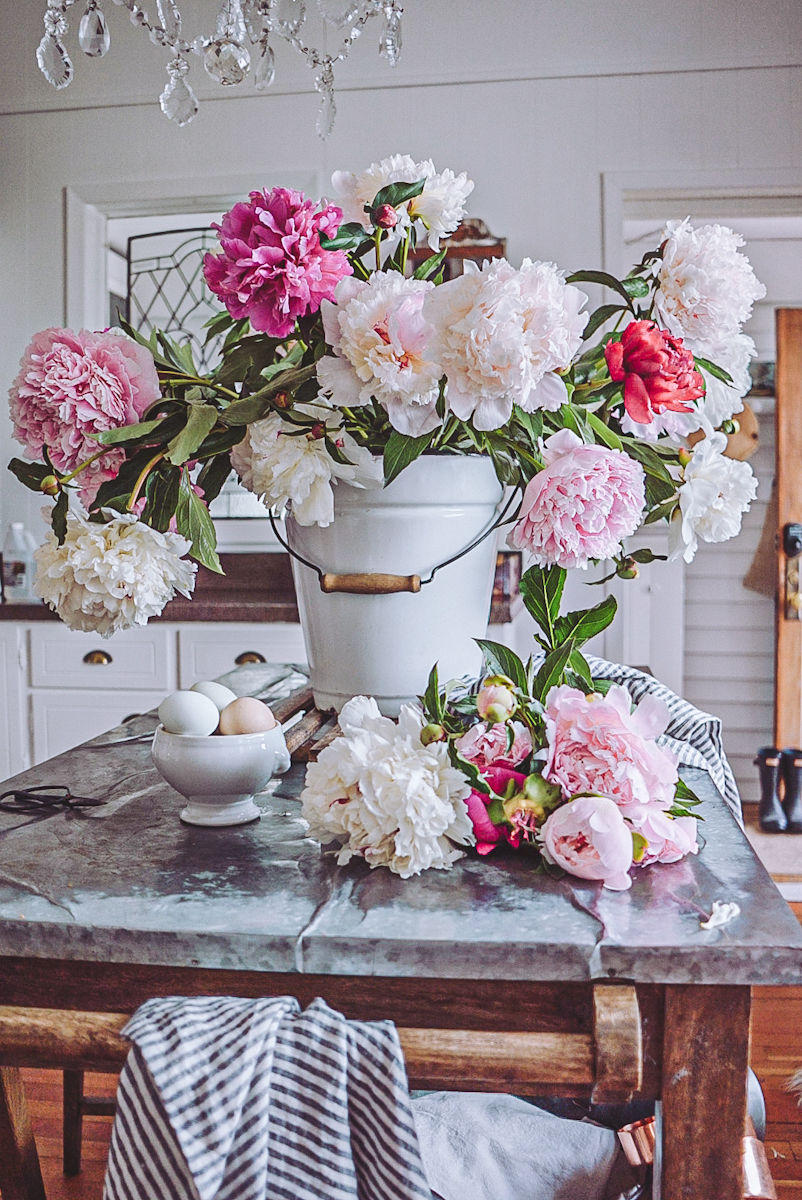 Love Peonies? Me too! Read this post all about how to make them last for months.
The Purpose of Flower Food
Traditional packaged flower food comes in a powder form and is made of three main ingredients which are citric acid, sugar, and bleach. It is important to have an ingredient that will kill or slow the growth of bacteria, and an ingredient that acts as nutrients for the flower too.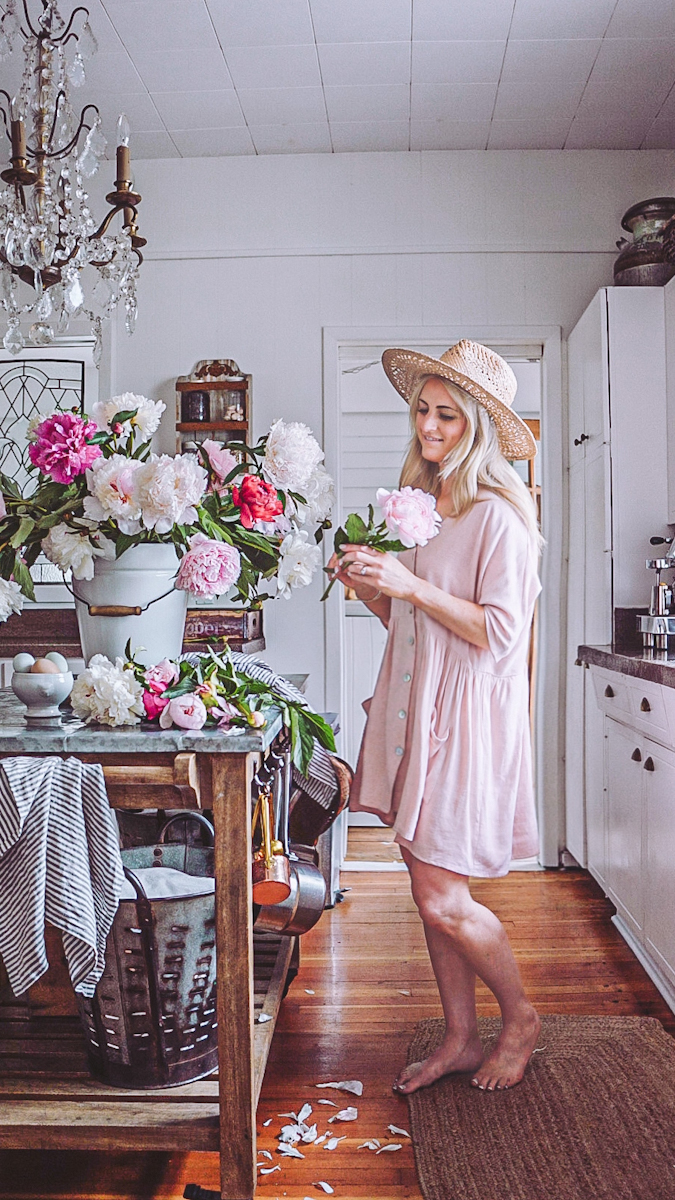 Fresh Cut Flower Food Alternatives
Now that you understand what flower food is, the ingredients in it and what purpose it serves, let's go over some common household items that can be used as alternatives. All of these items can be found in most peoples homes or at your local grocery stores.
DISTILLED WATER – Not technically a homemade flower food, but by using distilled water there is less chance of particles in the water that can cause blockages in the stem. This works especially well for hydrangeas! It will make all the difference and you could get them to last up to a couple week by using the right water!
SUGAR – This acts like food or a preservative for the flowers. Mix sugar with apple cider vinegar or white vinegar and the sugar feeds the cut flower, while the vinegar kills any bacteria. Sugar is an amazing flower food alternative.
APPLE CIDER VINEGAR – Apple cider vinegar kills bacteria that can grow rapidly in the water. Change it out every other day. Mix this with some white sugar and it will kill the bacteria and feed your stems! This is a great combination for your fresh cut flowers!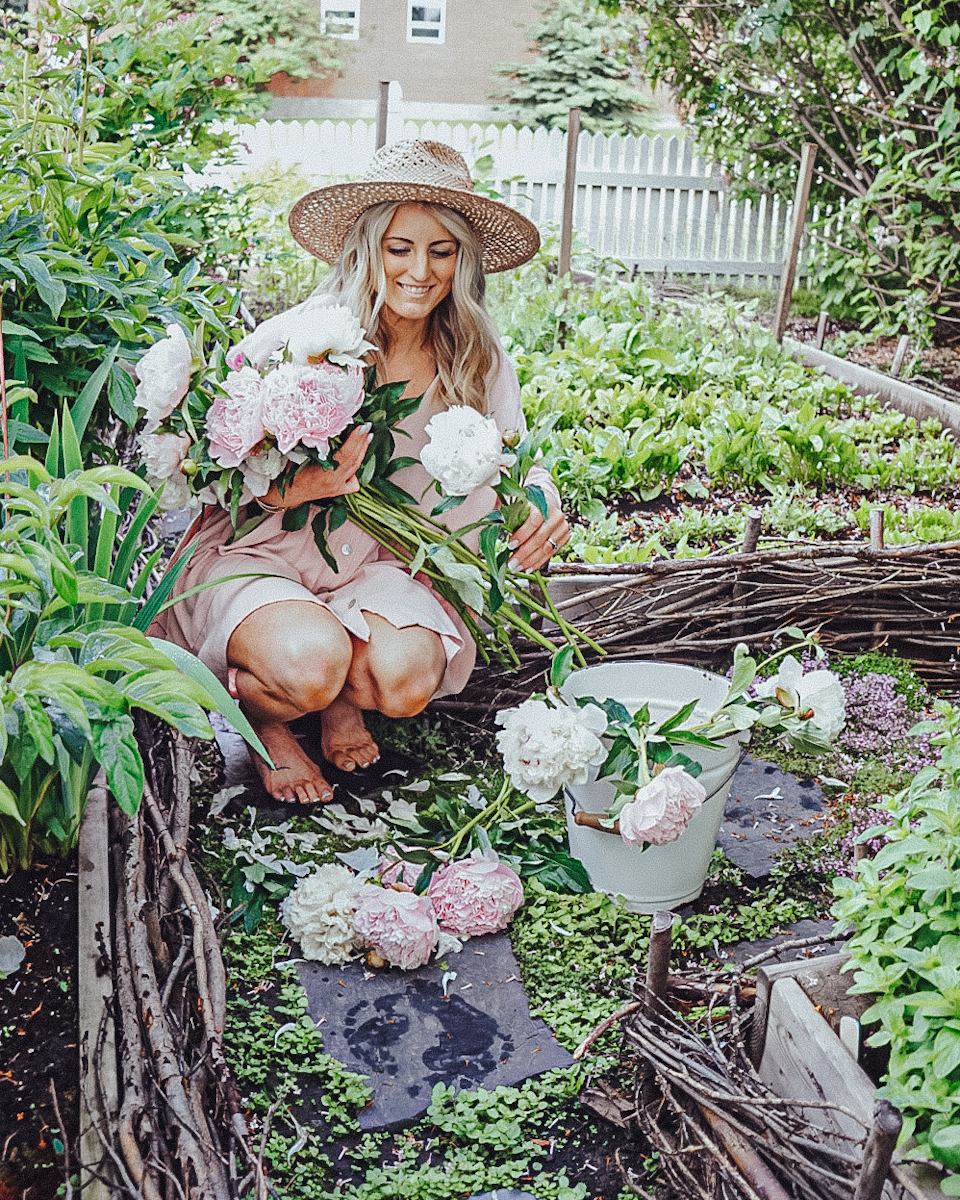 This guide on arranging tulips in a vase will help you learn how to make enjoy beautiful and long-lasting tulip arrangements all season long!
Supplies for Homemade Cut Flower Food
Shop for what you need to make homemade flower food now!

BLEACH – Not just good for cleaning the house or doing laundry anymore! Simply add 1/4 teaspoon bleach per quart (1 litre) and a cube of sugar. The bleach kills any bacteria in the water and eliminates cloudiness in the water.
COPPER PENNIES –

If you add a copper penny and a cube of sugar, your cut flowers will last longer. The copper in pennies is thought to act like an acidifier, which prevents the growth of bacteria. Copper pennies added to some flowers like tulips will help them stand taller as well!

ASPIRIN – My Gran always did this and swore by it. Crush the Aspirin and add it to the water. Aspirin is also great for laundry! Check out my tips on how to brighten and , whiten laundry here!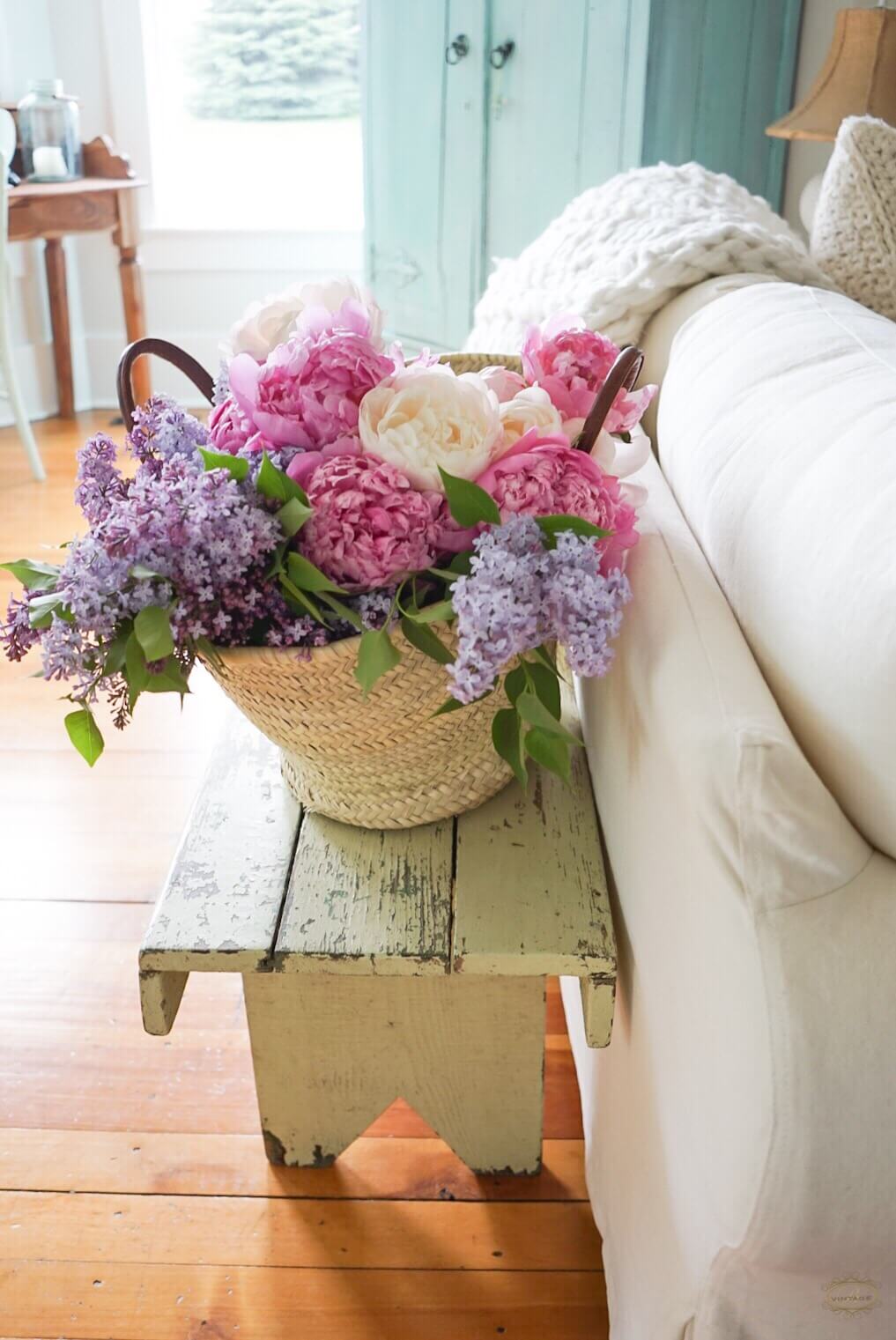 HAIRSPRAY – Great hair and happy flowers! Win Win! To preserve the cut flowers longer, simply spray the underside of leaves and petals.
Alum Powder – Although this pickling powder isn't always used for all flower types, Alum is excellent for cut hydrangeas! Dipping a freshly cut hydrangea into alum will help to prevent wilting! It can be found in the spice isle of most grocery stores.
VODKA –

Like most of the others we have listed, use vodka with a bit of sugar to help kill any bacteria in the water! Just keep this one away from the kids!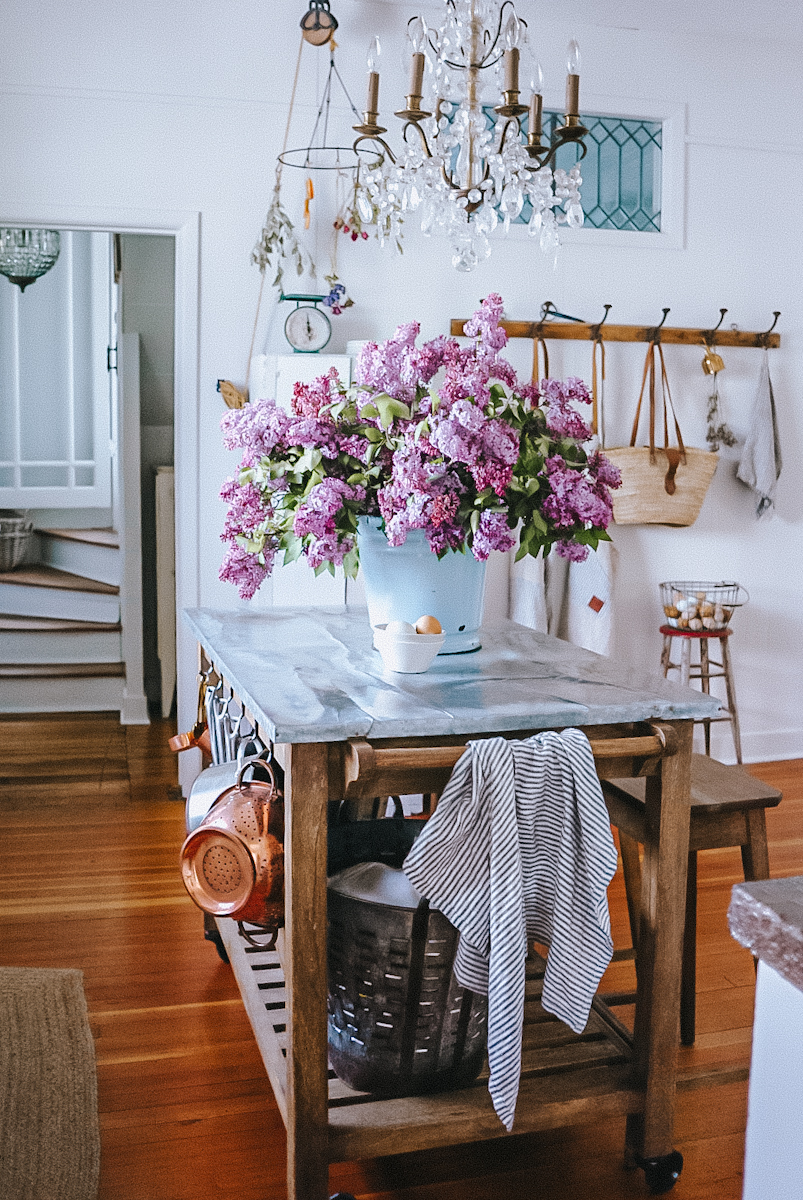 How to Help Fresh Cut Flowers Last Longer
Now that you know what household items to use to make homemade flower food, let's review a few other tips and tricks that can be used to prolong the life of your cut flowers. These simple tasks could make your flowers last up to a week or more longer in your home.
KEEP FLOWERS AWAY FROM HEAT-

This means appliances such as TV's and computers. You also want to keep them away from being too close to heat registers if possible.

KEEP THE ENDS CLEAN CUT – Always use a sharp knife or shears to cut your blooms and cut the stems on an angle! This will insure less chance of particle blockage in the stem. Use a specific paring knife or shears that is kept just for cutting flowers as this will help to prolong the life of your expensive flower scissors!
CHANGE THE WATER OFTEN – Bacteria builds up quickly so make sure that you are changing your water every other day if possible. This will prevent stem blockages from unwanted floating particles in the dirty water.
WIPE OUT THE CONTAINERS – Wipe out your containers when you change your water to prevent bacteria build up! Even pop them into the dishwasher if they are hard to clean containers!
KEEP CUT FLOWERS AND FRUITS SEPARATE – Certain fruits, like kiwi's, apple's and banana's give-off ethylene which harm your flowers.
REFRIDGERATE YOUR FLOWERS AT NIGHT – Placing cut flowers in a cool space in the evening will help the longevity of the blooms. In cooler climates, placing them outside at night will also help them last longer.
Tools for Flower Care
Need a good quality pair of flower shears or a cutting knife? These are my favourites below.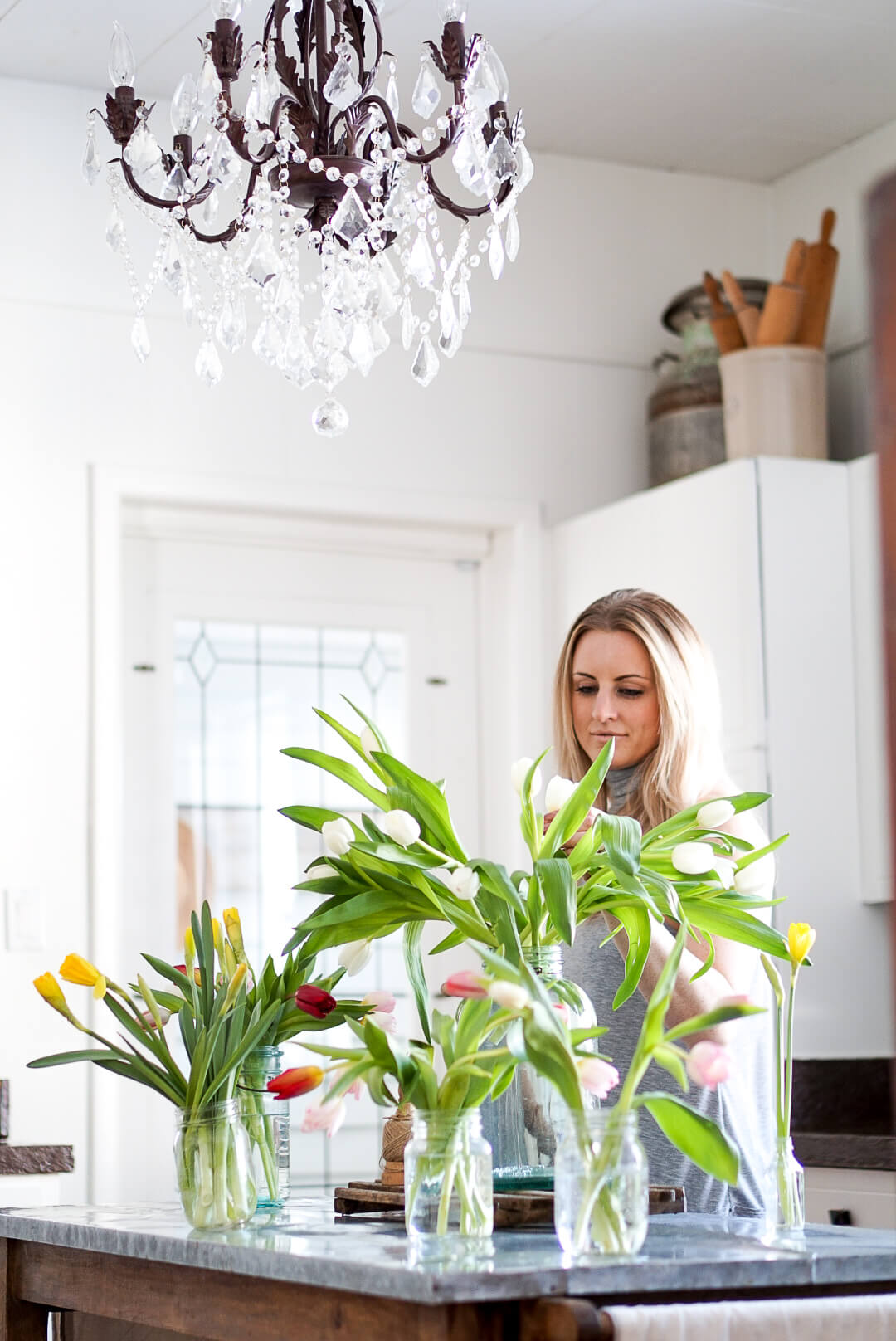 I hope you enjoyed learning all these homemade flower foods that will make your cut flowers last longer. If fresh-cut flowers give you all the spring feels then make sure to check out these easy flowers to grow for beginners. If you try any of these flower foods or have a tip I haven't listed, I would love to know about it. Please let me know in the comments below or as always, you can find me over on Instagram.
Thank you so much for stopping by and don't forget to Pin this post to your Pinterest for later!
Pin For Later