This post may contain affiliate links. Please read our full Disclosure Policy.
Farmhouse Patio Ideas
Spending time on our patio is one of my favourite parts of summer! I have both invested a lot of time into creating outdoor oasis spaces for my family to enjoy all summer long! Today, I am sharing my quick and easy Farmhouse patio ideas, outdoor decorating tips and tricks to help you design the patio of your dreams.
Take a look at some of my favourite features of my modern Farmhouse patio that will hopefully inspire you to get creative with your outdoor living space! You can also check out my 5 Step Guide to a Outdoor Patio Area!
Farmhouse and Harvest Patio Tables
Do you enjoy dining outdoors? With the short Canadian summers, I take every opportunity for my family to enjoy meals outside! Adding a farmhouse patio table has been a large focal point for our back patio and dining area! Rather than opting for the traditional glass-top table think outside the box! A fun patio idea is to repurpose an old table, and make it a reflection of your indoor dining space! It's usually very cost-effective to do this too.
Shop Farmhouse Patio Decor

Add a bench for easy seating for the kiddos! Metal chairs are also great for your patio as they can withstand the weather changes.
Farmhouse Patio Couches & Sectionals
Outdoor couches and sectionals make every space so comfortable and inviting. Finding one to fit the space can sometimes be tricky, but this is a great time to try an easy DIY! This couch below was made out of cedar and is so comfortable for the whole family!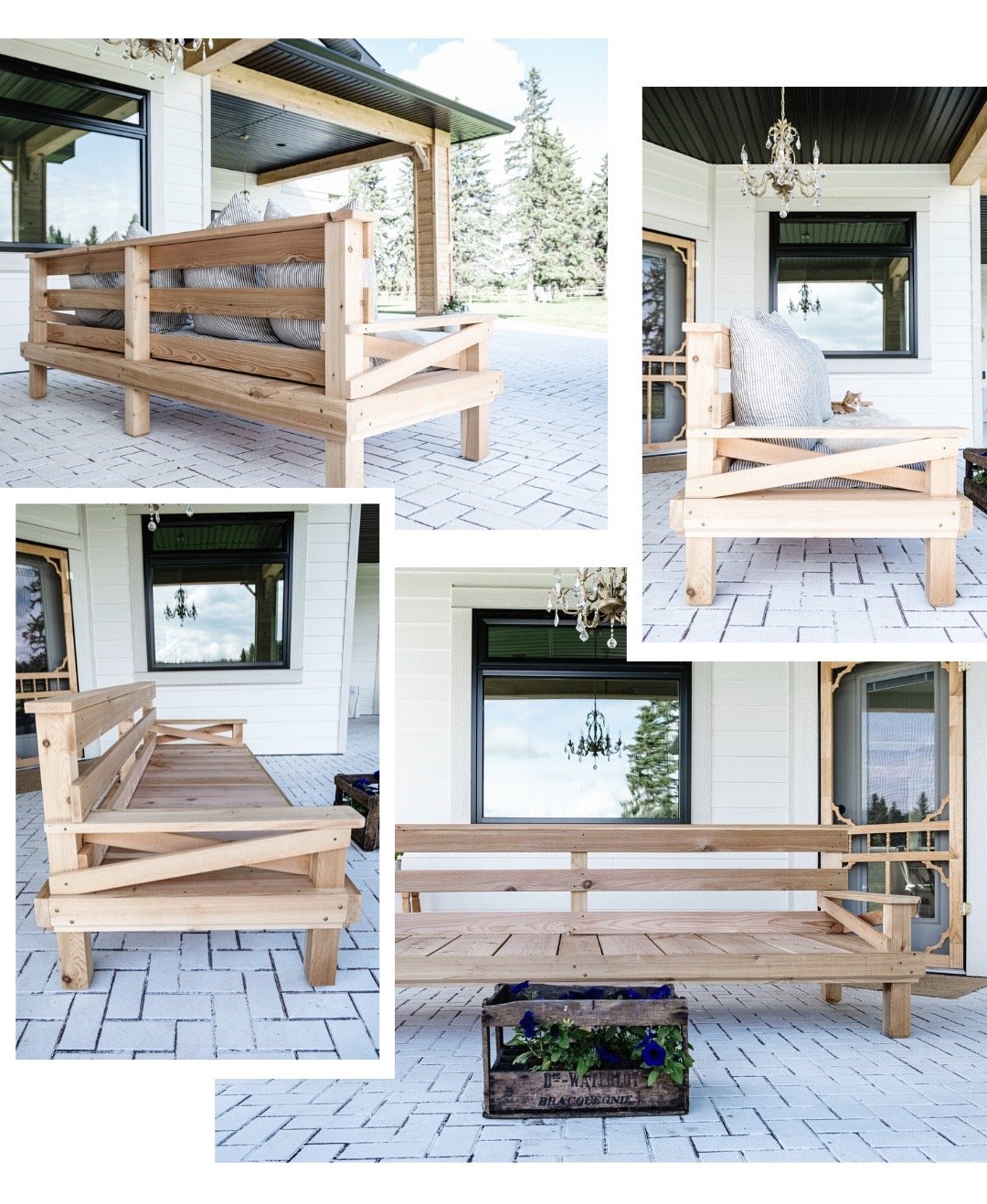 Shop Patio Couches

Outdoor Hanging Patio Furniture
There is something about swinging and being suspended that can be so relaxing. I made a custom porch swing bed from vintage furniture that it the perfect morning coffee spot. Hung with thick rope, its sturdy enough for the whole family!
Here's a step-by-step tutorial on how to made this porch swing bed!
Hammock chairs on a patio instead of a couch are lovely too! So relaxing and the perfect hang out spot in the evening.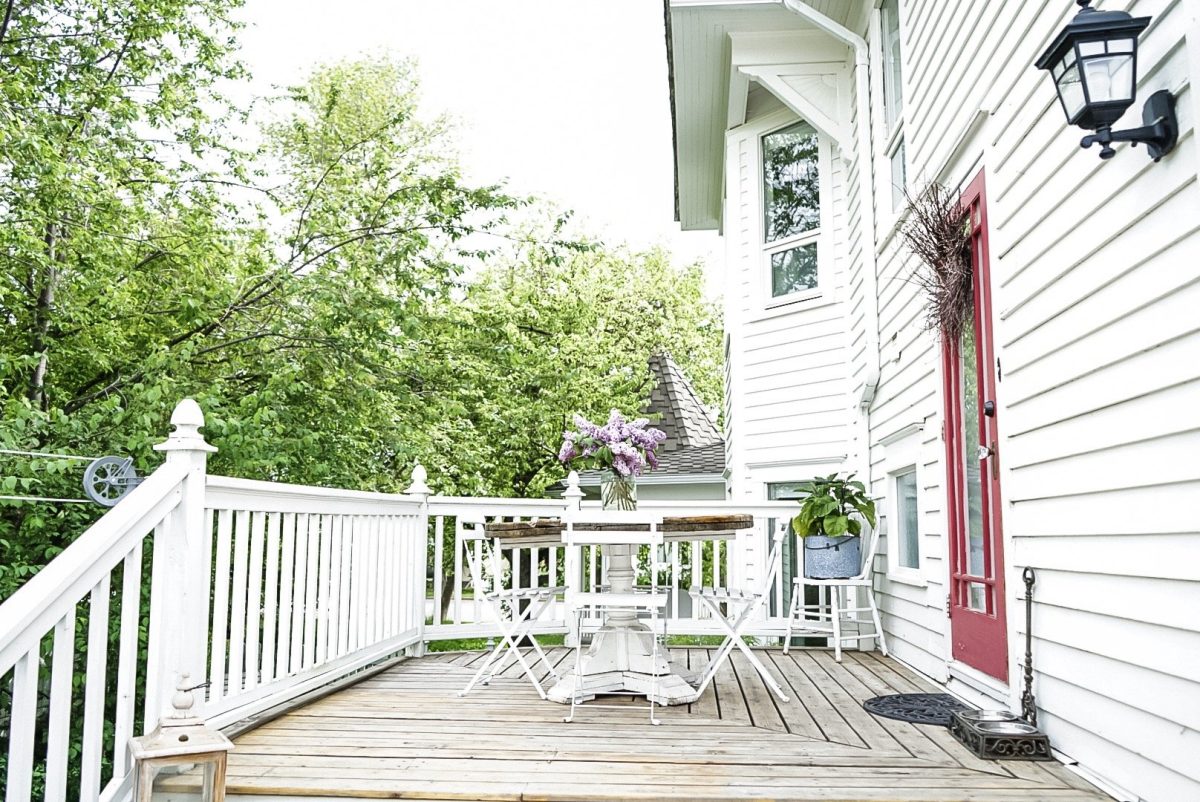 Patio Wash Stations
Do you have a spot outdoors to wash up? A washstand is a fun patio idea for gardeners, whether it be for veggies, garden feet, or simply washing hands after a meal. If you can keep some of the mess outside, you will enjoy your patio so much more!
I installed a vintage galvanized tub sink that is perfect for washing up the veggies and prepping flowers!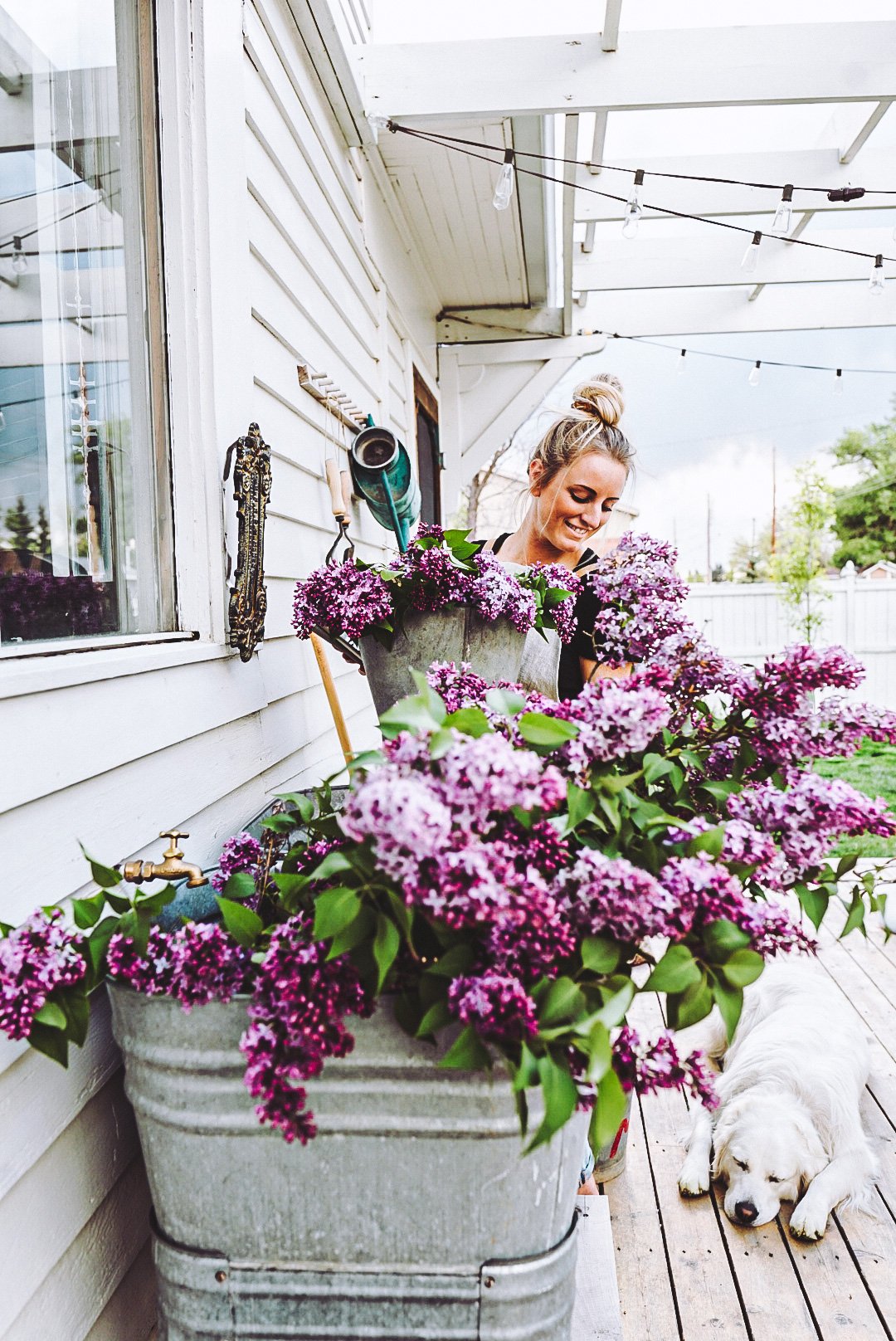 If this isn't an option, simply grab a large bowl, like a vintage enamel pot, and use it on an antique wash stand or table. You can also use massive enamel bowl for washing feet after working in the yard. Simply fill it with water at the start of the day and then the water warms throughout the day and feels good to wash up in!
Coat Racks and Hooks
Command hooks and sticky adhesive products work if you don't want to put a hole in your siding! Use command hooks to hang up some of your favourite linens, aprons and garden hats! Coat racks would work too and give your space so much personality!
Hang up a bath towel or blanket that makes both a pretty and practical item to have on your patio. You could also hang up a watering can, pair of scissors for snipping your flowers or even a bunch of flowers like peonies to let them dry out!
Shop my back patio

No matter what space your patio is, make the most of it! If you enjoy lounging more then add a relaxing chair or hammock! If you would rather dine outdoors then set up a bistro table. Small spaces doesn't mean you can't enjoy them! I hope this sparked a few new patio ideas and we cant wait to see what you come up with! Leave me a comment below if you tired any of these out yourself!
looking to add a little sparkle to your patio? try this diy chandelier!
Pin for later…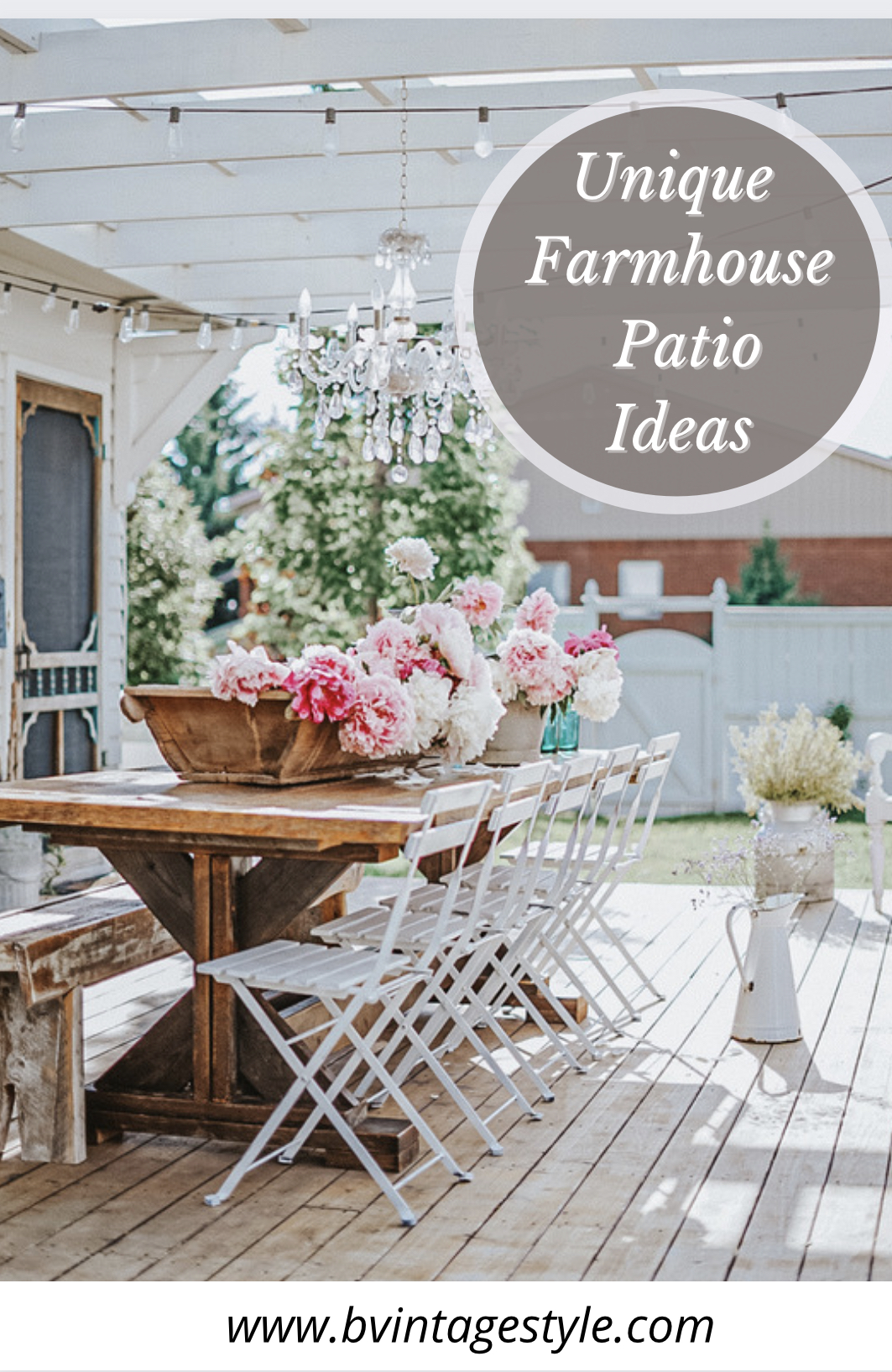 Want to see another gorgeous patio? Check out Pine and Prospect Home's Pea Gravel Patio!