This post may contain affiliate links. Please read our full Disclosure Policy.
Oxford White by Benjamin Moore (CC 33) is one of the most popular whites for interior painting! (It also happens to be my interior AND exterior paint color). This popular white hue has been used in countless homes to create a timeless look that can easily be dressed up or down depending on the design style. It provides a unique combination of subtle undertones, high light reflective value (LRV) and versatility which makes it a great choice for any type of space – both inside and out.
Oxford White paint colour is classic color. It is versatile, warm, and inviting, making it an ideal choice for many different types of spaces and it just happens to be my favourite white paint color! Let's take a look at why Oxford White is so popular, what types of paint colours pair well with it, and how you can use it to create unique looks in your own home.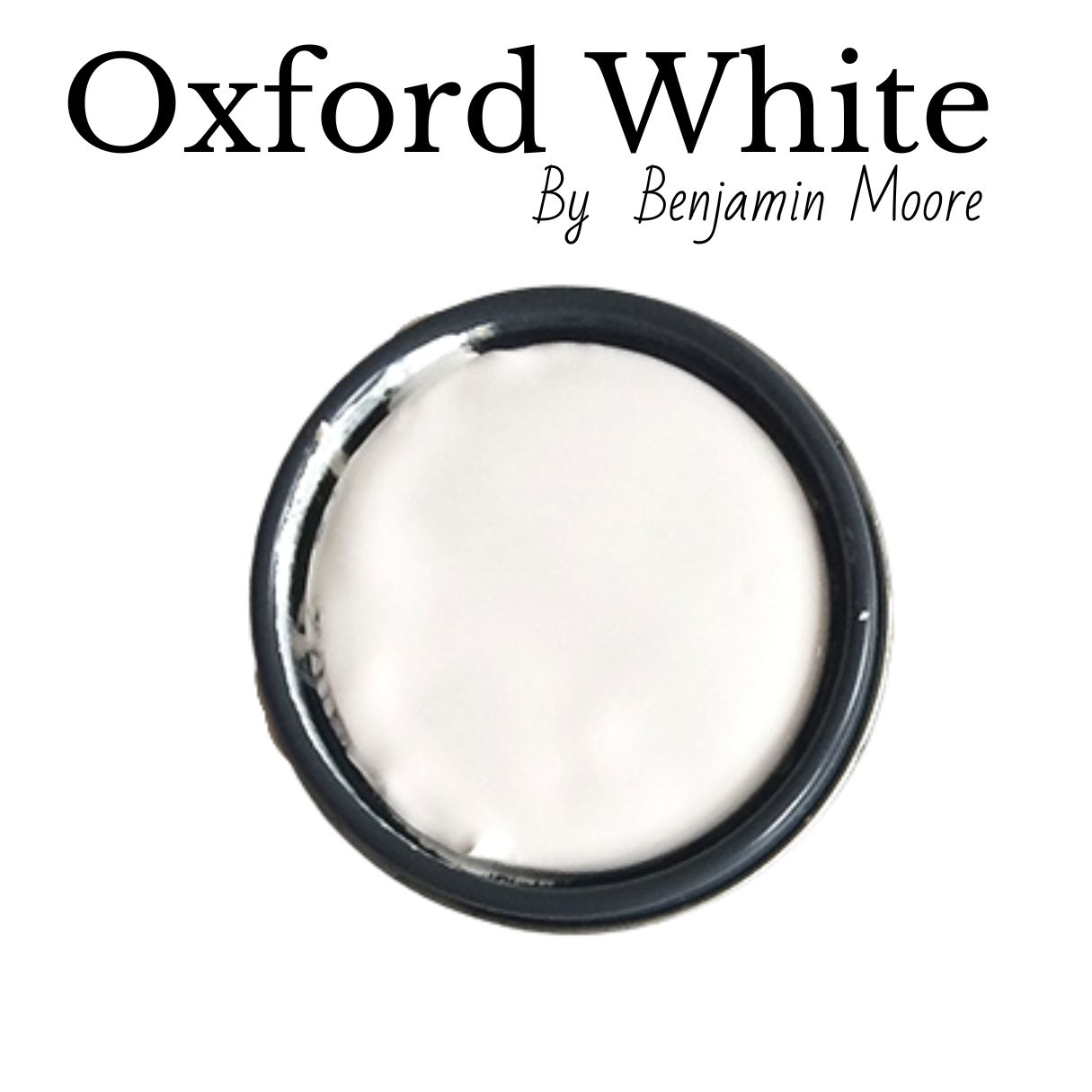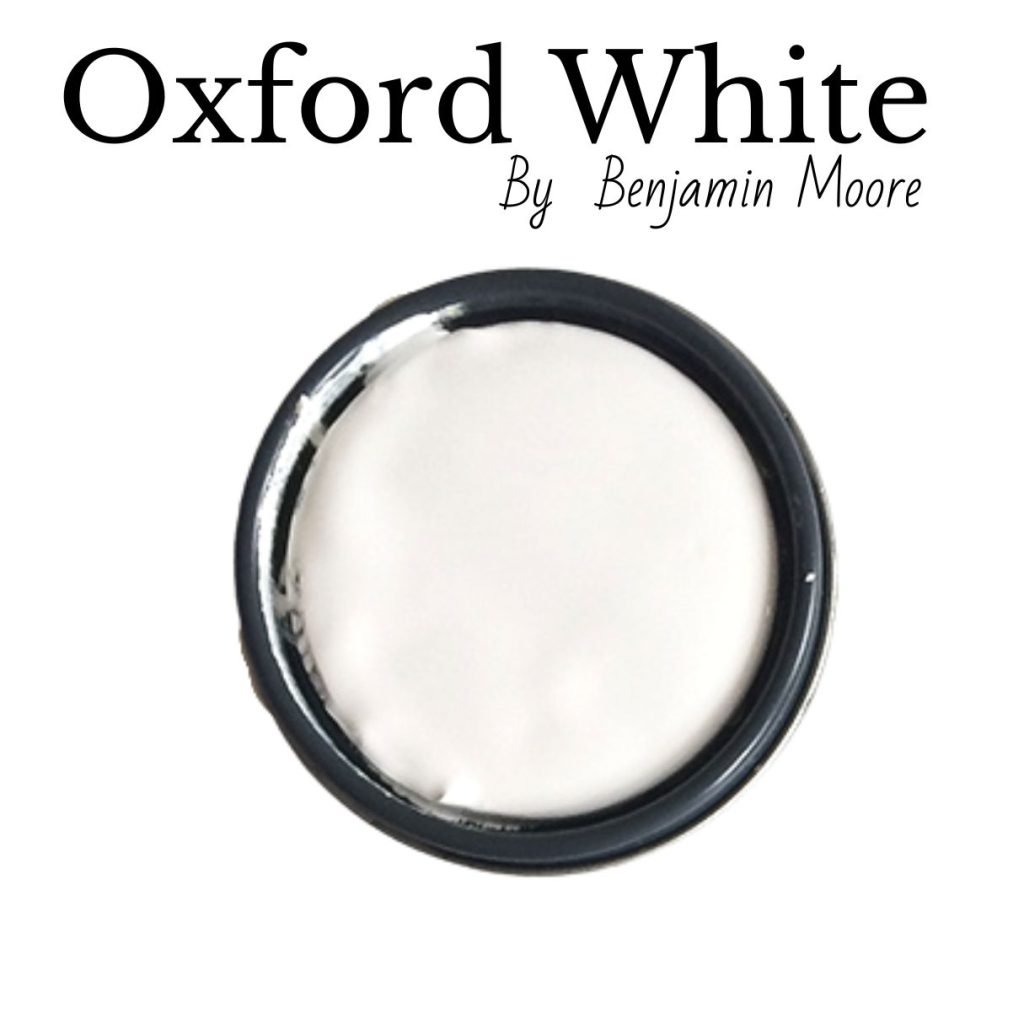 Oxford White CC 30 Paint Review
There is so much to love about this bright warm white! Oxford White is perfect for those looking to make their home look beautiful and inviting! It is a BRIGHT white without being stark or intense white! It also has an easy to clean, low-maintenance finish that stands up well to wear and tear.
This stunning white is an ideal choice to be used in so many areas of your home and a wide variety of surfaces.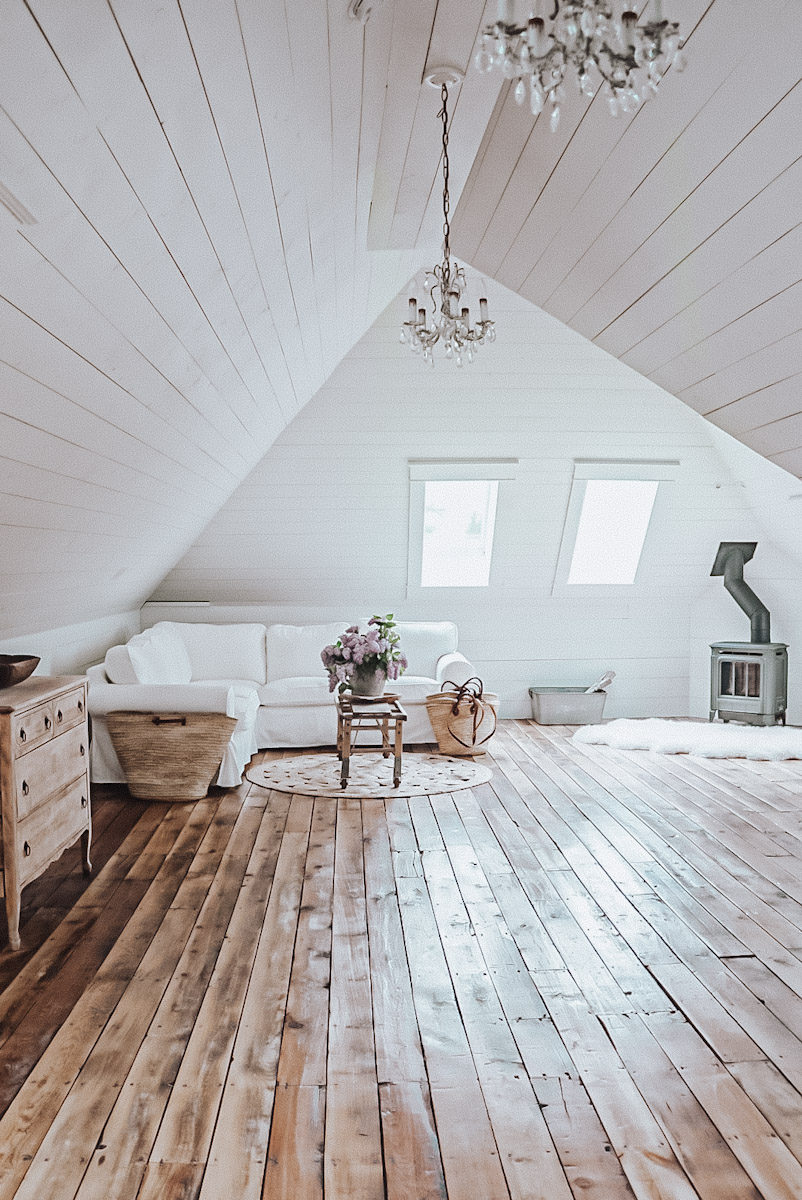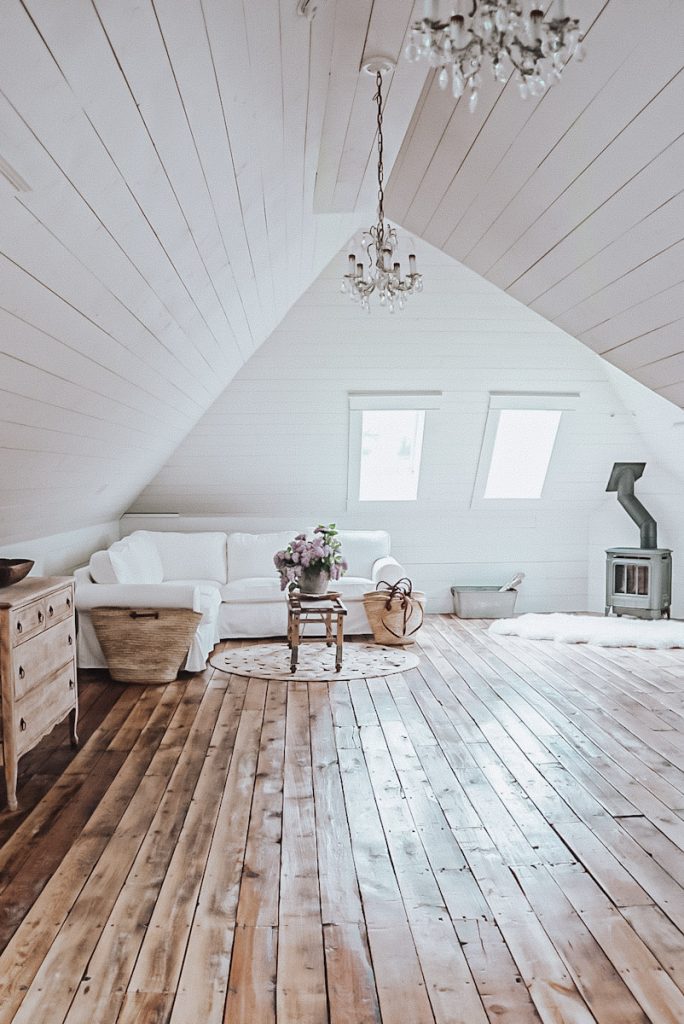 Oxford White Works For
Interior Walls
Exterior
Trim and Baseboards
Window Casing
Ceilings
Rooms with natural light
Rooms without natural light
Bathroom cabinets
Kitchen cabinets
Open Concept rooms
Oxford White Undertones
Benjamin Moore describes Oxford White as 'A classic bright white with the slightest cool cast.'. However, the main undertone of Oxford white is yellow or a warm undertone. There is a touch of green to it too. It also has a few other subtle undertones; shades of cream, yellow, and grey all combine to form an overall hue that is smooth and calming.
When placed against a cooler tone, Oxford White can look creamier or warmer in comparison. However, it is truly a very soft, muted white. With its subtle hints of colour, Oxford White can be used as a neutral base wall colour or paired with other colours as a trim paint to create a beautiful look in your home.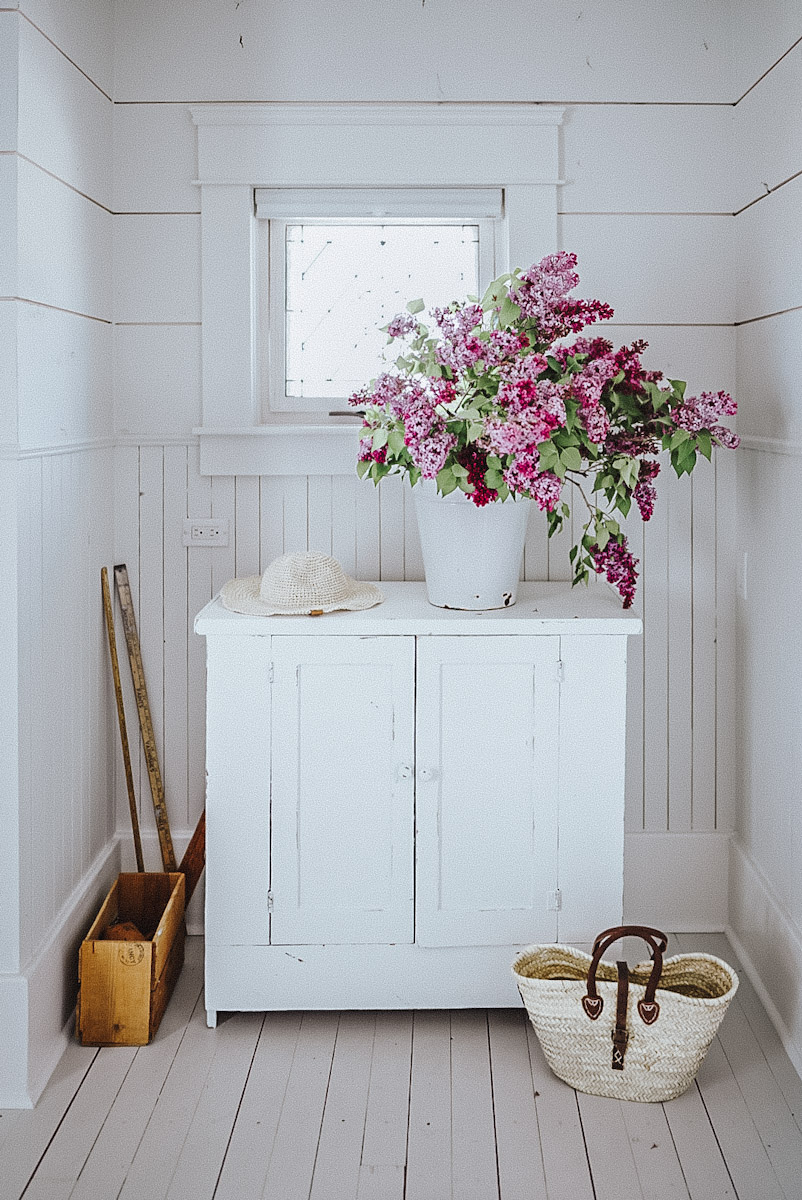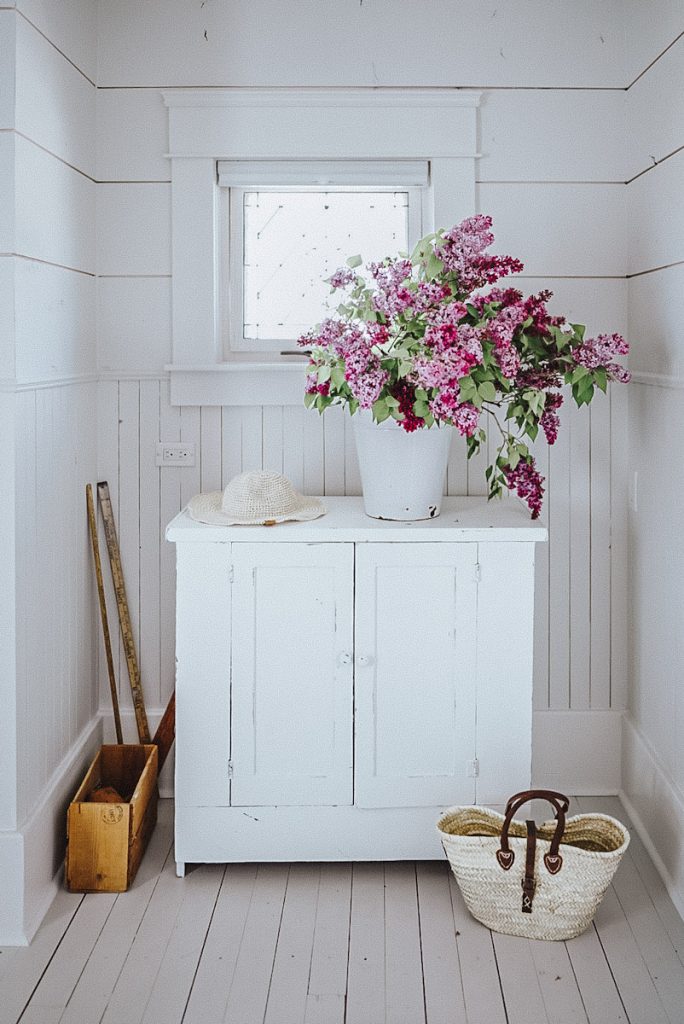 Light Reflectance Value (LRV)
The Light Reflective Value (LRV) of Oxford white paint is important to consider when selecting a color for your home. The LRV of oxford white paint is 88.69, which indicates that it reflects most of the light that hits it. It also means it is a bright white which makes it perfect for brightening up dark spaces or creating a warm and inviting atmosphere in any room.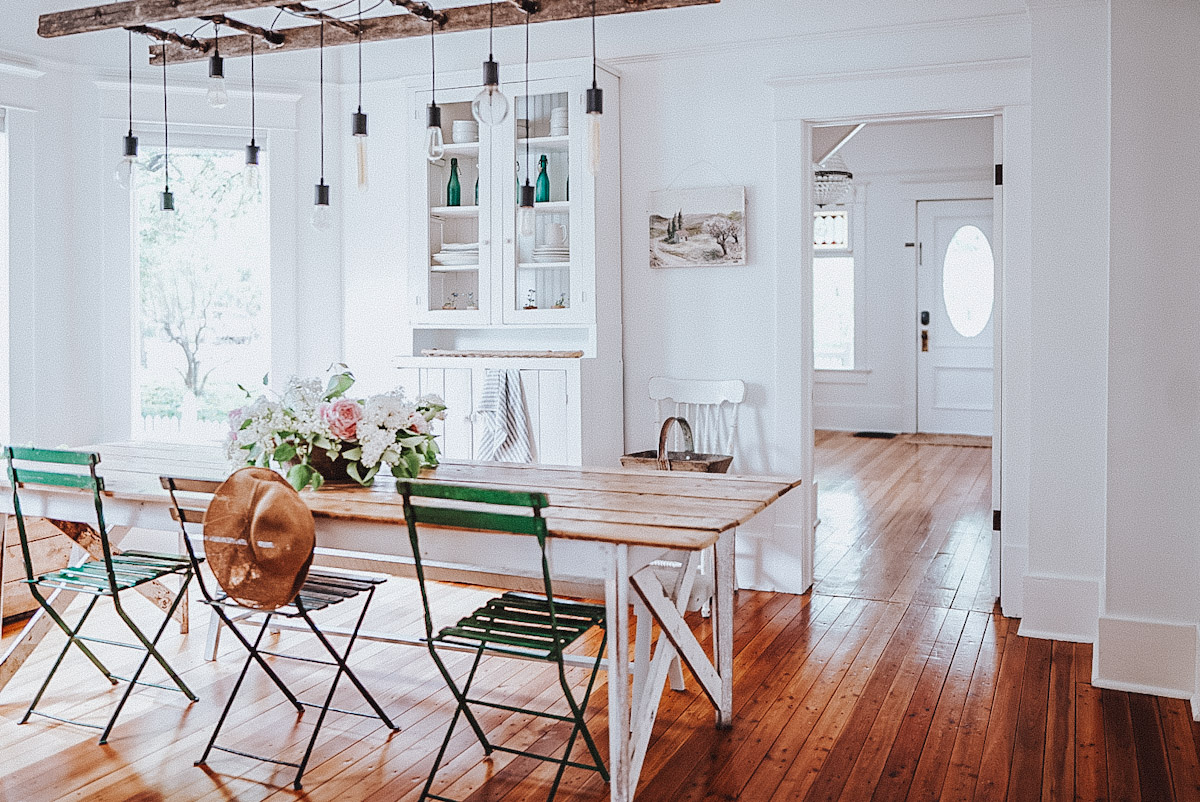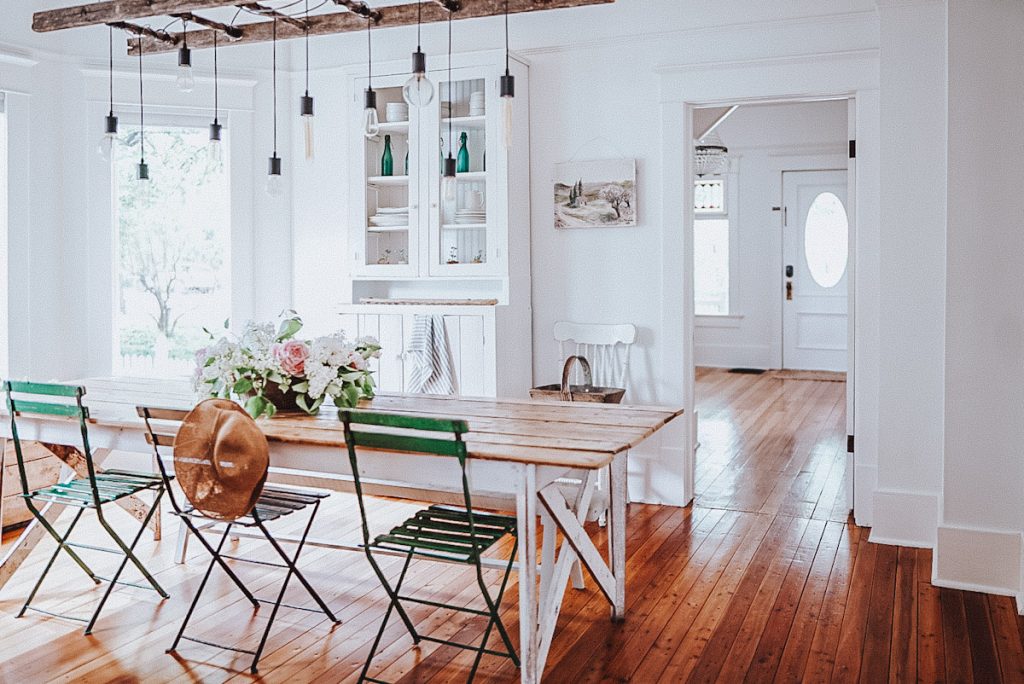 Additionally, this high LRV ensures that oxford white won't fade over time as quickly as other colors with lower LRVs might. Oxford White has a classic, timeless look and is sure to be an ideal choice no matter what kind of space you're looking to decorate.
It is actually one of my favorite paint colors to use for painted furniture too!
Decor Styles Oxford White Fits
Oxford White is part of the classic color collection making it a favorite to both homeowners and interior designers. This classic white hue is perfect for creating timeless yet modern looks in any space and is truly suitable for almost any home decor style. The warm and inviting tones are ideal for traditional designs and a contemporary look.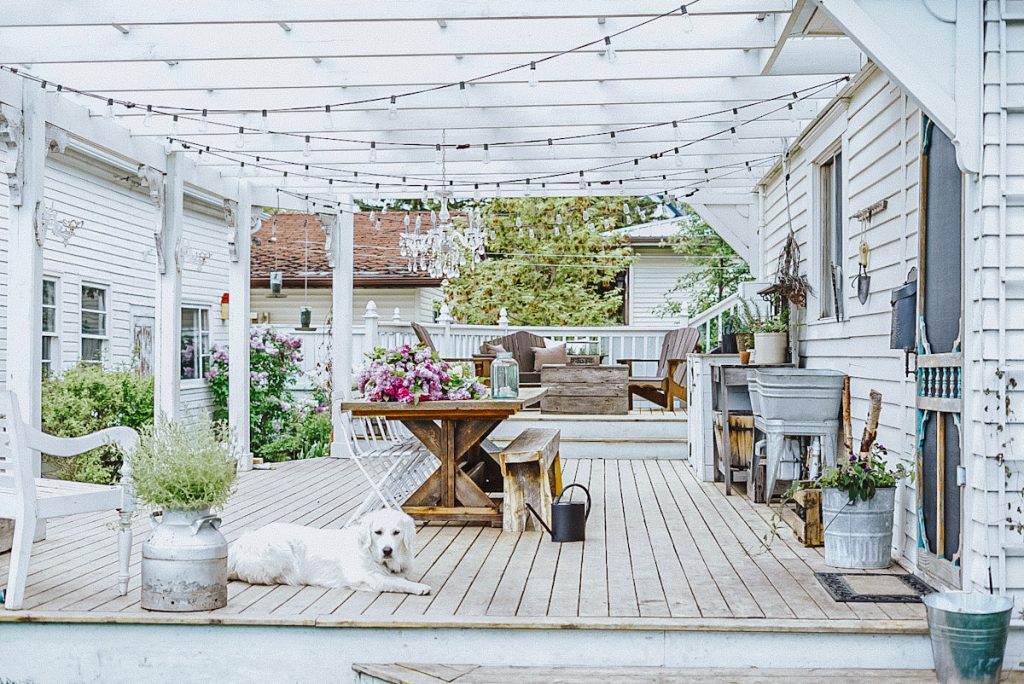 I have used this color inside our tiny house and as the interior color selection for our historic home. It looks great on both shiplap and bare walls and complements the wood tones throughout both homes.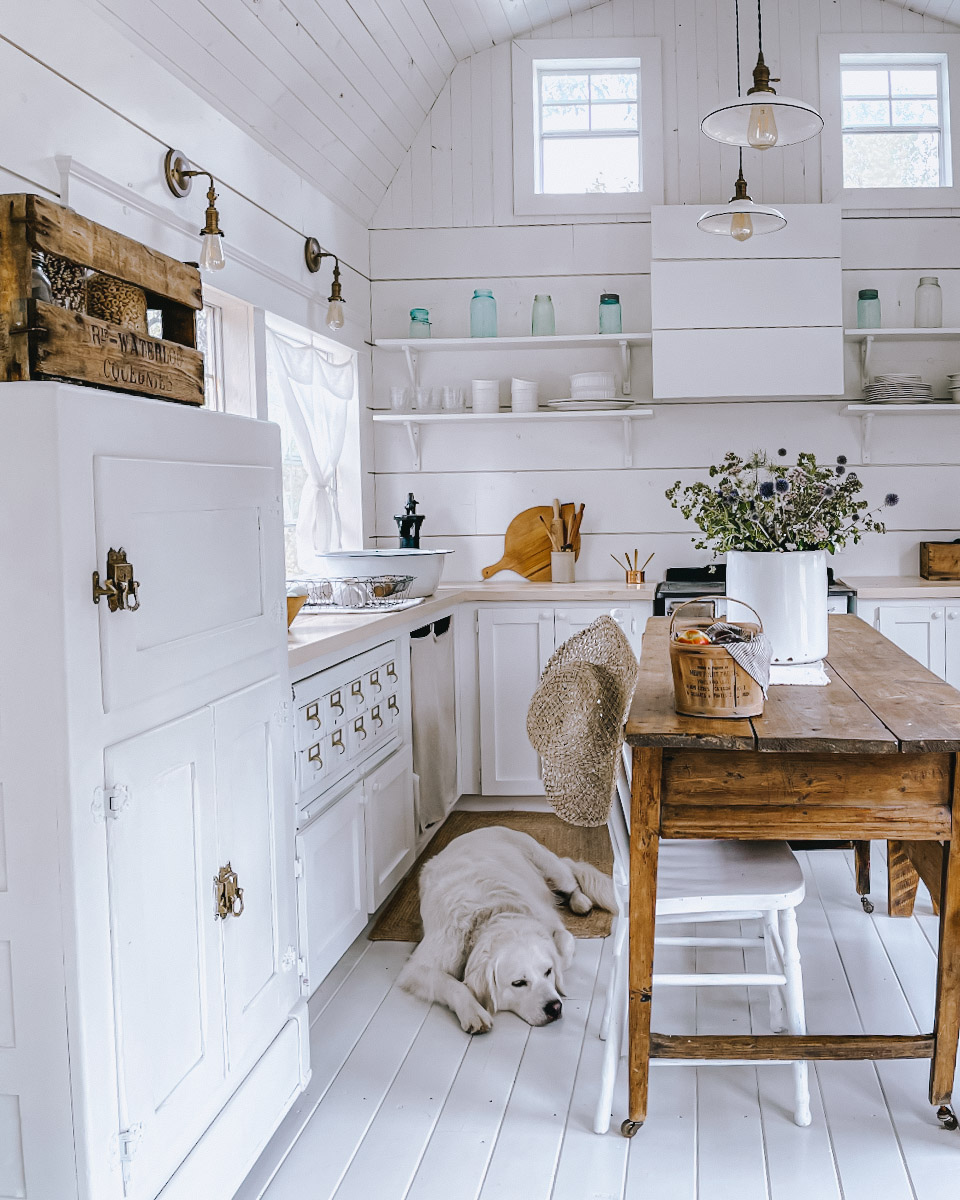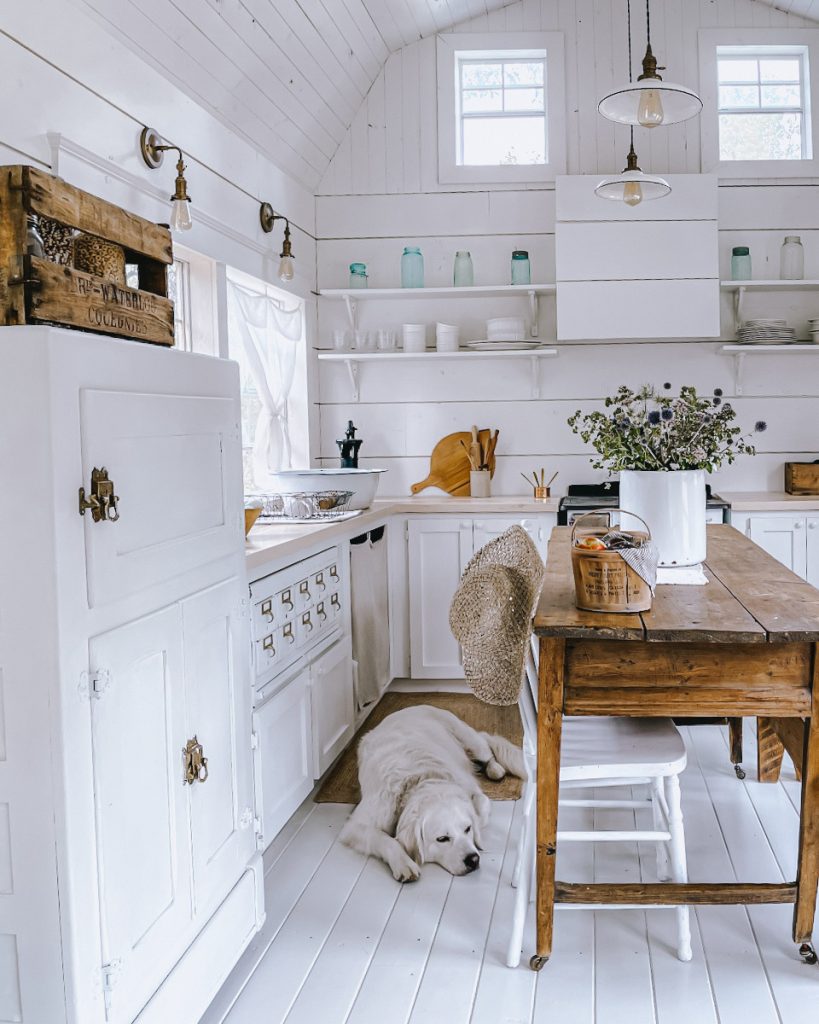 Paint Colors that Pair With Benjamin Moore Oxford White
Benjamin Moore's Oxford White paint is a classic white hue that can be used to create a bright and airy feel in any space. When selecting a color palette for your home, there are several paint colors that pair well with Oxford White. These include soft neutrals such as cream (Chantilly LaceOC-65), grey (Wickham Gray HC-171, and taupe(Horizon OC-53); bold hues like navy blue and forest green (Raintree Green CC-560); and vibrant shades like yellow or red.
By combining Oxford White with these complementary colors, you can create a beautiful color combination and create an amazing ambience for any space. If you are looking for similar colors or a similar white to Oxford white is White Dove OC-17, however, it is slightly cooler in comparison. White Heron and Cloud White are also classic colors and beautiful paint color options.
Oxford White Benjamin Moore Exterior
Oxford White CC-30 is an ideal choice for those looking to add a timeless look to the exterior of their home. The fresh and crisp tones can easily be dressed up or down, depending on the design style.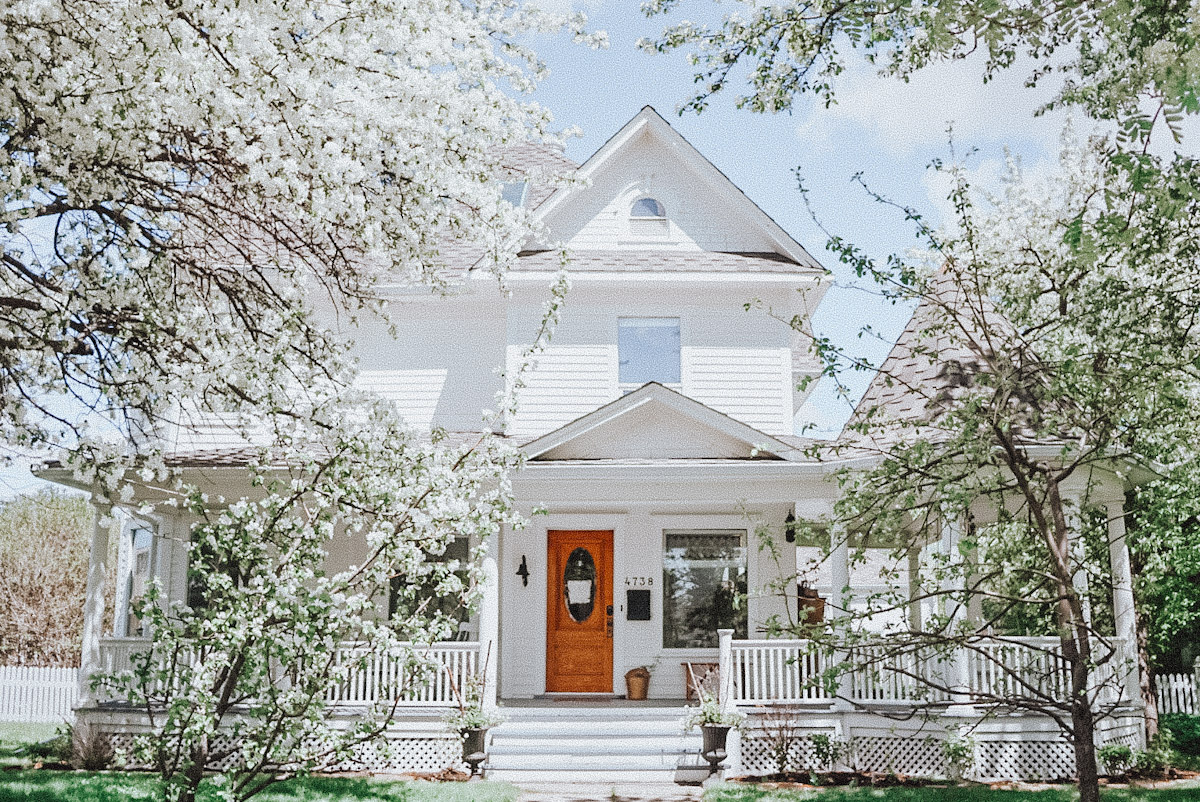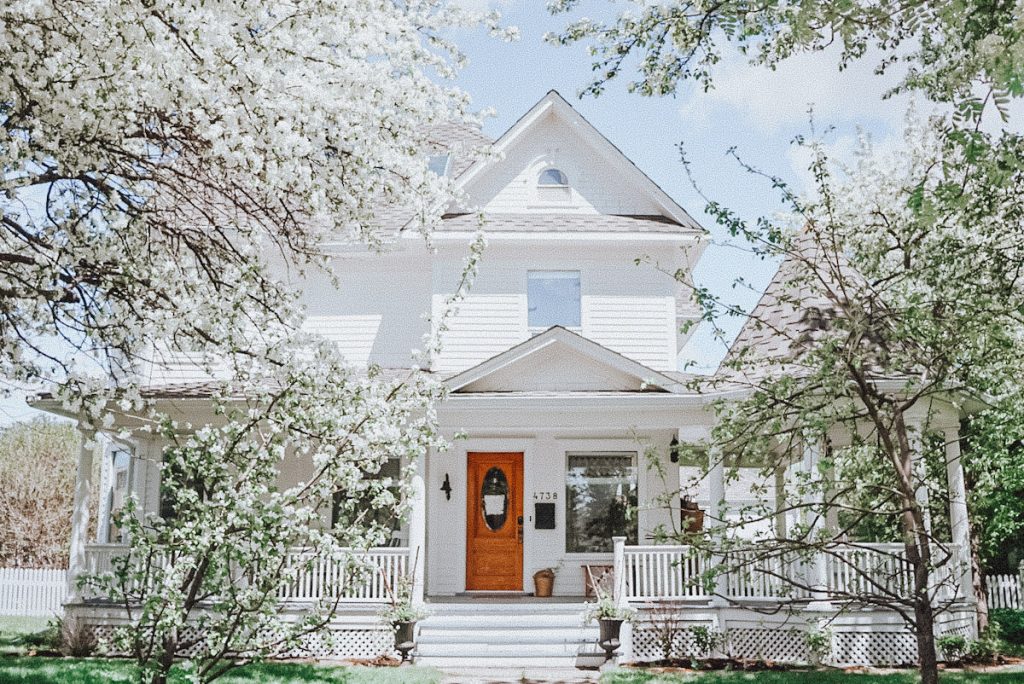 We painted the exterior of our Victorian home this color almost 12 years ago and I STILL love it so much! We also used this same color on the fence and pergola of our backyard. This white looks amazing against the white snow in the winter but is still bright and beautiful in the summer too.
With its soft classic look, oxford white is sure to be an excellent choice no matter what kind of exterior you're looking to paint.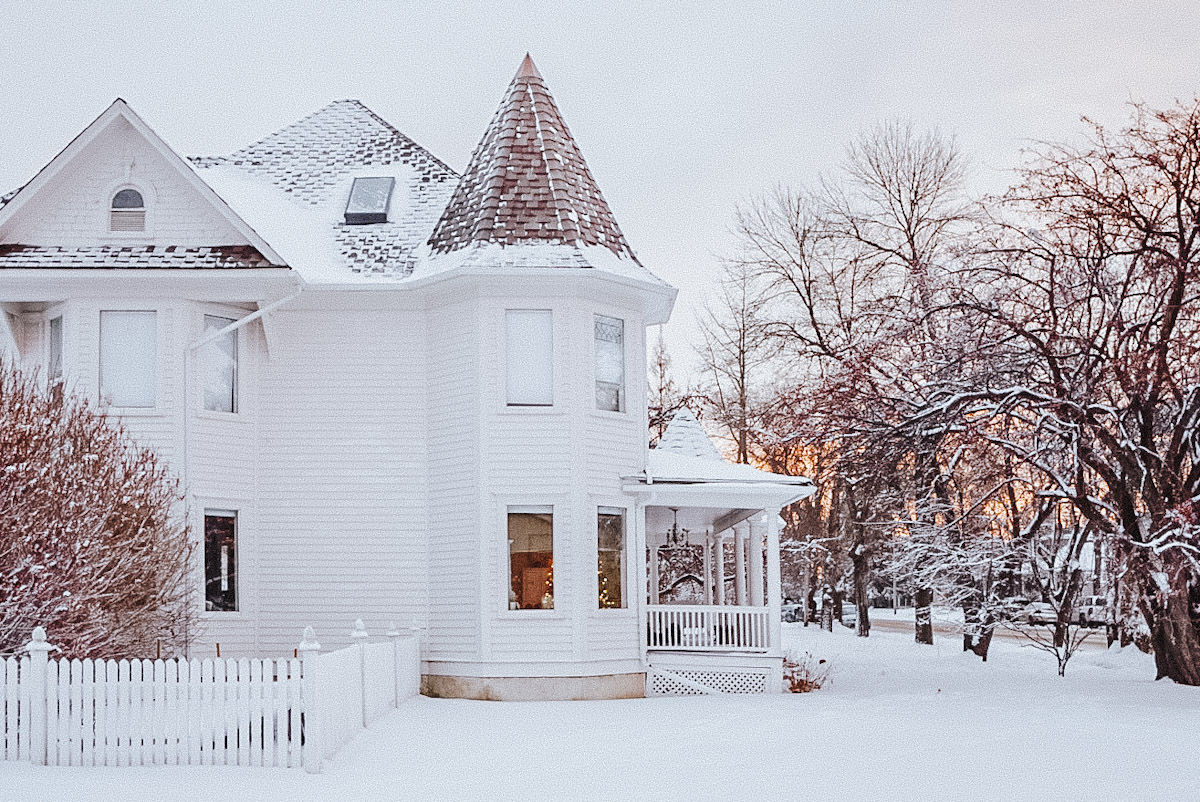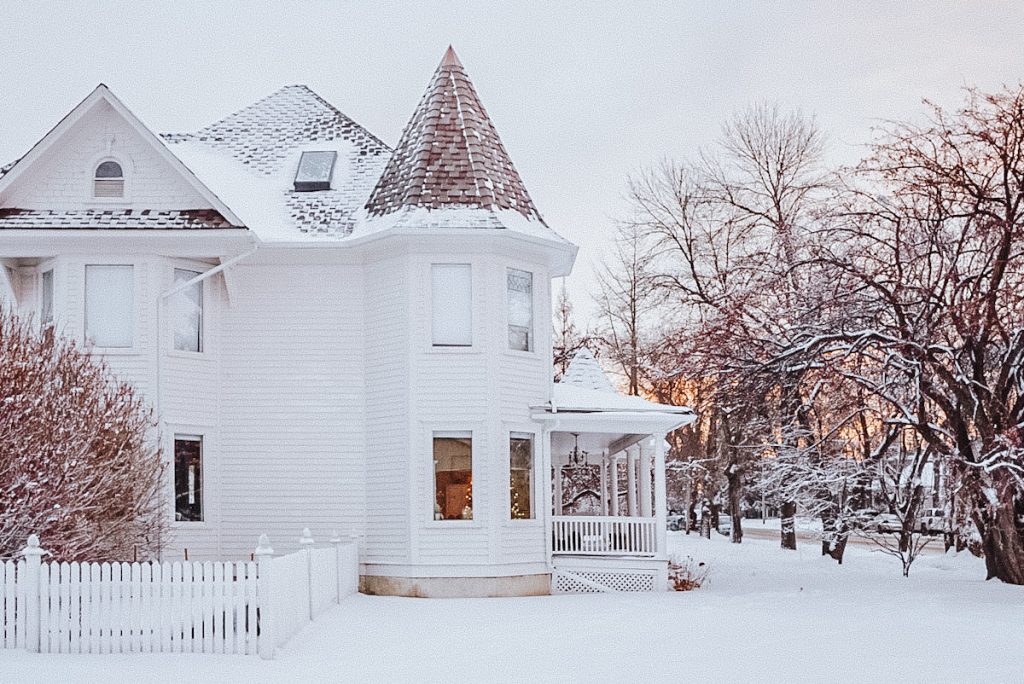 Ceiling And Trim Paint To Pair With Oxford White
Oxford white is one of those paint colors that can be used as both a ceiling paint and trim color together! The differences in the sheen of the types of paint will be enough of a change for the paint to stand out.
It is also a beautiful color to use as a trim color in a room that is painted a different color. The white tone of Oxford white is perfect when it is paired with other deeper wall tones or whites.
When paired with a traditional un-tinted white ceiling paint, you can truly see that Oxford white has a slightly yellow or off-white undertone.
I have used it in all of my homes and love the look of it. We used it as a ceiling and trim color in our first home and now I have it as both my wall and trim color at both my historic house and tiny house. Over time I have found that the color fades to a deeper shade of off-white.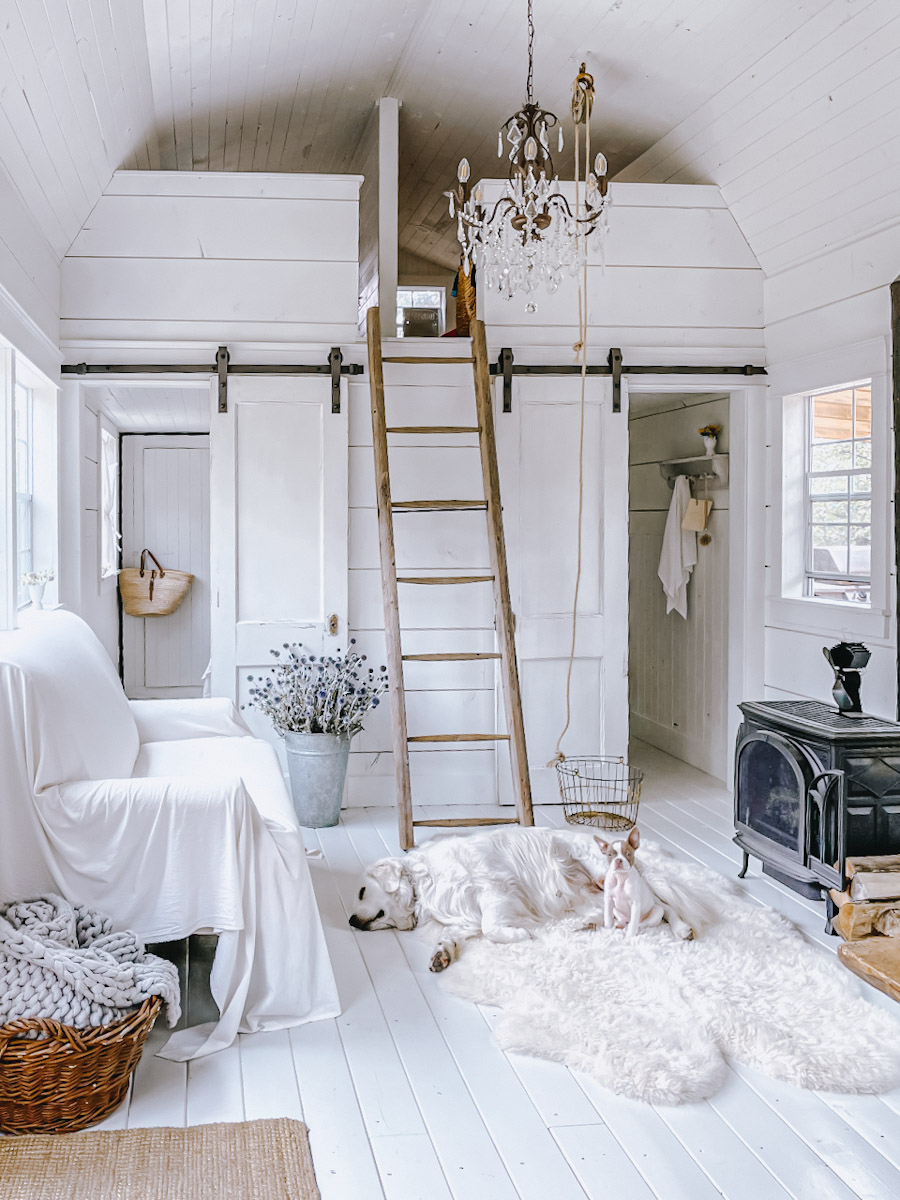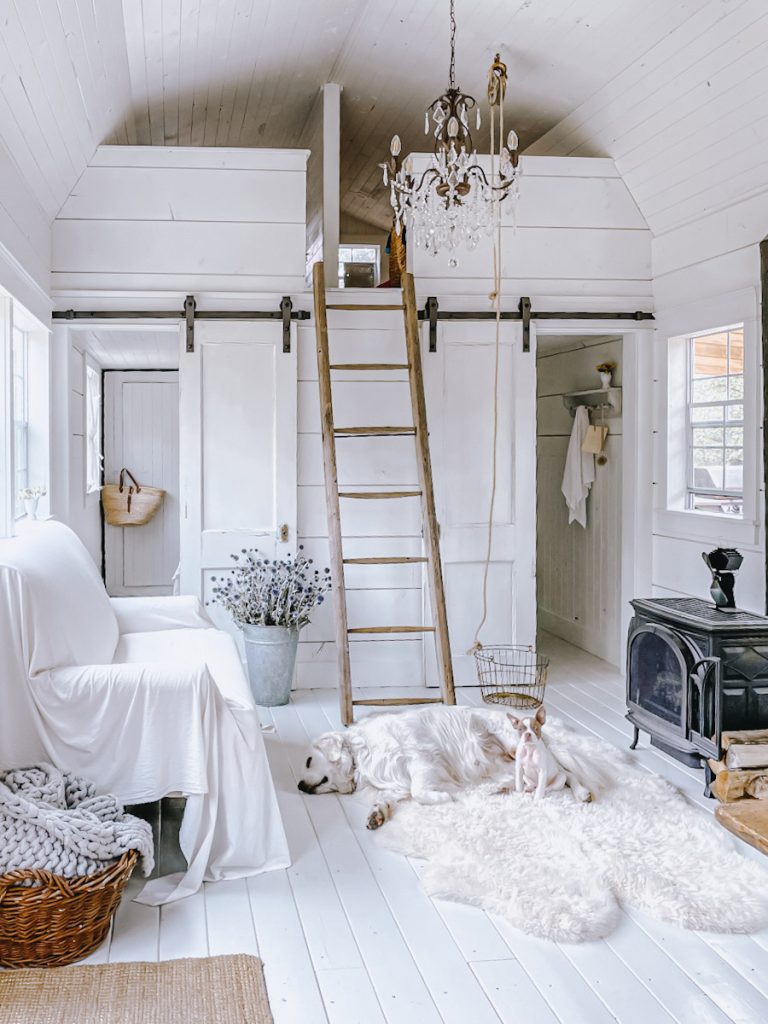 Frequently Asked Questions
Is Oxford white too white?
Hmm, well this is a subjective question and of course a subjective answer. That depends on your own personal preference but I would say Oxford White is the perfect shade of white.
Does Oxford white look GREY?
Oxford White is a clean, crisp white that leans towards a slight grey undertone at times when placed beside a color that pulls a tone of grey. Overall, it is a pure white tone and it will not show grey. The best way to be sure of the color is to use a test sample. Check it in varying light situations throughout the day to see the true colour.
Does Oxford white look green?
Although there is a very slight green undertone to Oxford white, the color shows as a pure, bright multi-purpose white! In fact, green tones are wonderful complementary colors to paint with this shade of white.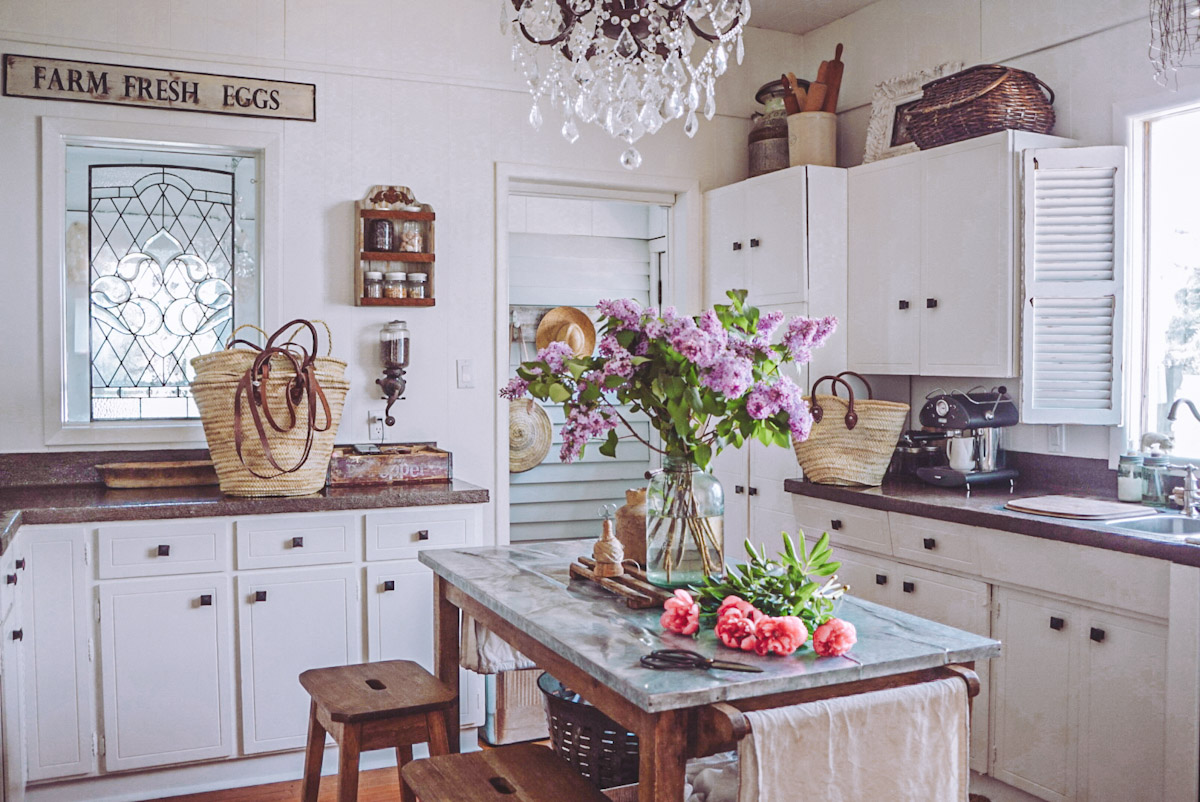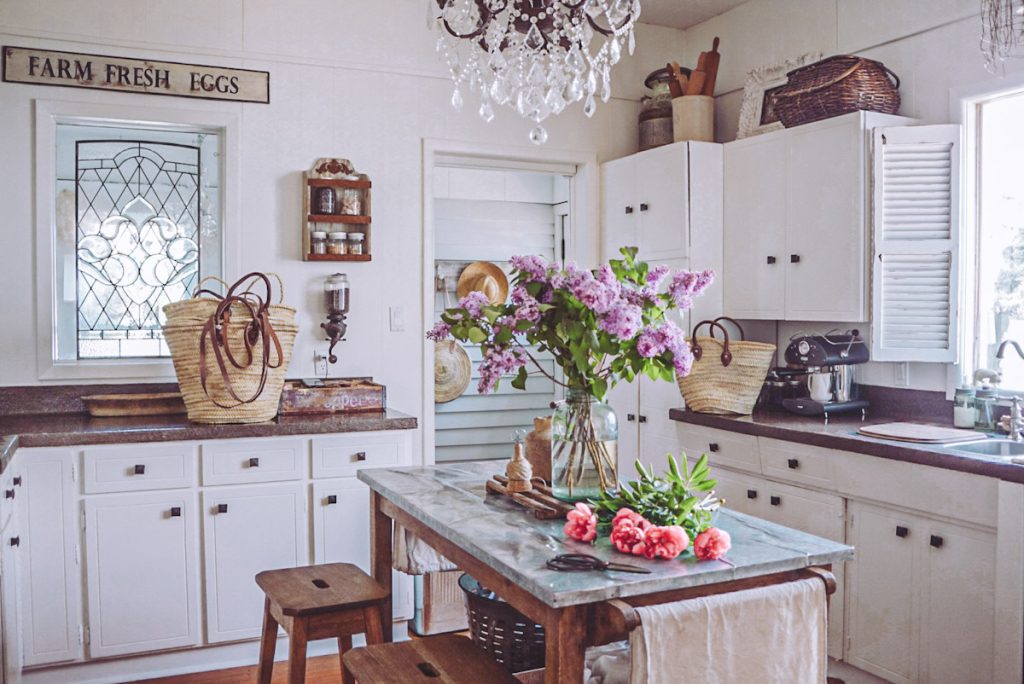 Is Oxford white good for kitchen cabinets?
Yes! Oxford White has a very high light reflective value (LRV) which makes it one of the best colors and white paints to use to brighten up a kitchen! It is good to use on kitchen cabinets, laundry cabinets and even bathroom cabinets.
I painted our dark north-facing kitchen with Oxford White almost 12 years ago and still love how bright it is. We also painted the kitchen cabinets Oxford White and the color has been wonderful for touch-ups over the years. It is a bright white that still hides those dirty fingers and dings well!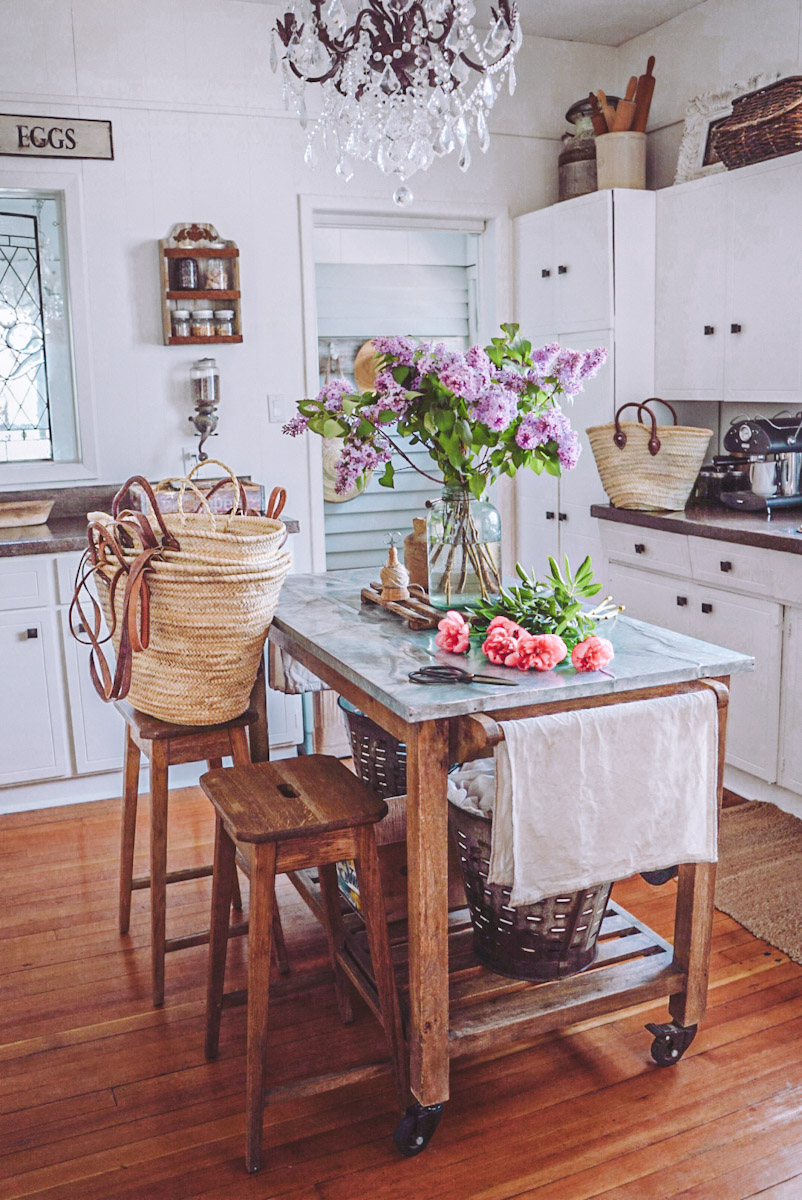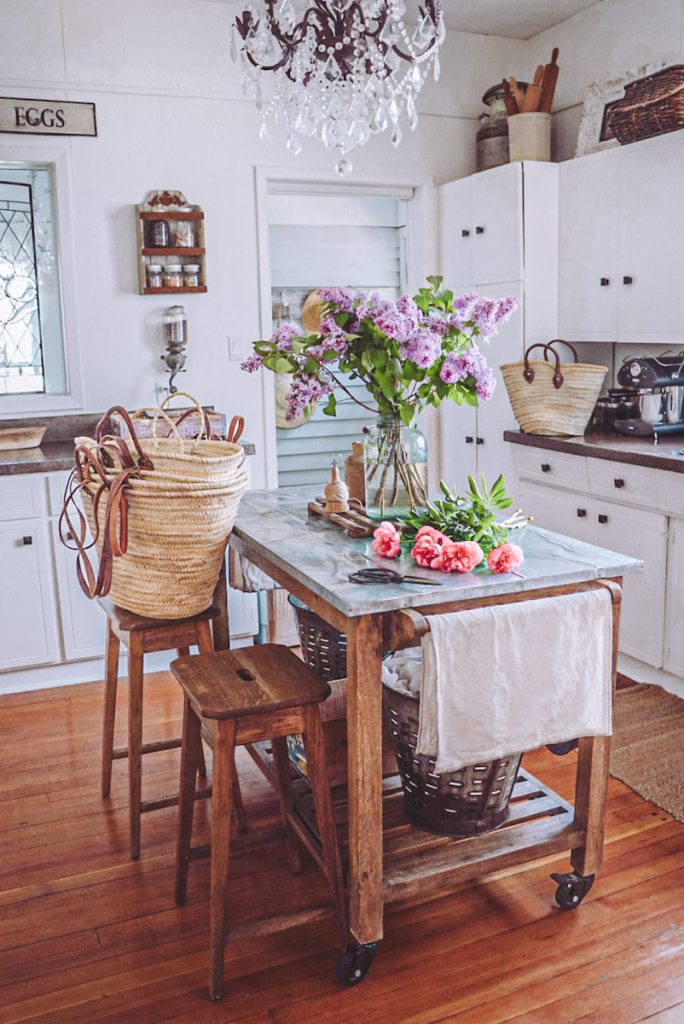 Oxford White CC 30 Paint Details
So what are your thoughts on Oxford White? Are you ready to paint your home with this shade and add it to your color favorites? Be sure to add this post to Pinterest so that you can come back to it the next time you need to choose a white paint color.
I also suggest reading my guide to making your home colour selection before going any further into your paint choice process. It will help you make the best decision for your interior paint colors!