This post may contain affiliate links. Please read our full Disclosure Policy.
Decorating with Vintage Home Decor
Decorating with antiques and vintage home decor can be tricky. If you have the right style and taste, it can do wonders for your home and give it so much personality. If you do it poorly, it can make your home into a museum. To avoid the latter, here are a couple of tips to keep in mind. Make sure you also check out this tutorial on how to refinish antique or vintage wooden furniture too!
Consider the Size of the Vintage Piece
When it comes to decorating with antiques and vintage home decor, never forget to consider the scale of the furniture you plan on purchasing. It helps if your first picture of which part of your house you want to place the furniture, making sure that it looks good.
A common mistake when it comes to buying vintage furniture is making a hasty purchase just because something looks good but failing to consider if it will fit with their existing furniture. Antique furniture or accessory that is out of place is only going to pull focus on the age of the item instead of its classic beauty.

Pick a Focal Point In the Space
If you were lucky enough to own several pieces of antique furniture or vintage home decor, the last thing you want is to keep it hidden and in the background. Show it off through accessories and specific placement of other furniture. How everything is arranged and organized should highlight the focal point of the room – the antique piece.
Mixing and Matching Vintage Home Decor
Going big and bold with home decoration seems to be the dorm lately. The bolder and out-of-this-world it looks the better, but if you plan on integrating antiques or vintage decor, you might want to consider how you're going to match them with other pieces. At the very least keep it at the minimum.
Adding textures and patterns together can make the room lively but going overboard won't be flattering to the room. Don't be afraid to be bold with the color of your accessories, however. As a general rule, pick one bold color and decorate based on the different hues and tones of that color.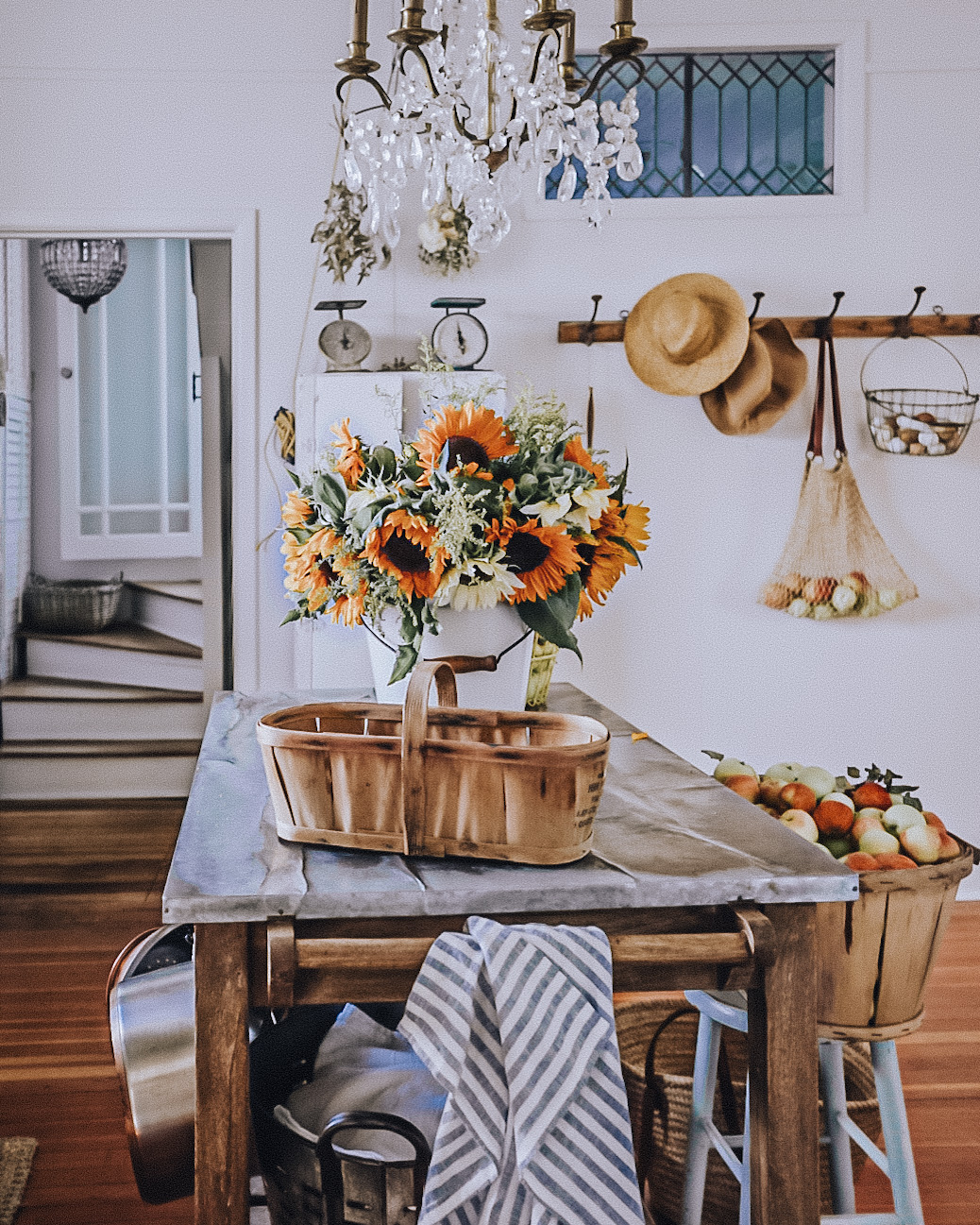 Looking for the perfect antique? Shop this little online flee market.
Consider the Quality of the Vintage Item
Going into antique home decor and vintage furniture, you have to expect some level of wear and tear considering some of these pieces have lasted for many decades. The appeal of antique furniture is in its durability which means choosing those quality pieces. It's very important that the antiques you buy can be handed down to other generations. Prices of antiques, however, vary greatly.
Try a Rustic, Industrial, Scandinavian or Farmhouse Flare
We've heard of the term "rustic" being thrown around these last few years, especially when people are asked about their decorating ideas. Rustic is warm, and earthy, yet special and functional. As is Industrial, Scandinavian and Farmhouse too! All of these style pair nicely with vintage as it pertains to heirloom pieces handed down by the previous generation. Antiques have a little more character than your average factory-made furniture and it is one reason why they are a crowd favourite.
Follow the 80/20 Rule of Decor
When it comes to decorating using antique furniture or vintage home decor, keep in mind the 80/20 rule. It simply means that when decorating, you want 80 percent to be made up of modern elements and 20 percent to be vintage or antiques. This is not limited to furniture as this rule applies to other small accessories as well.
Read some amazing tips on how to shop for antiques or vintage finds.
Show Your Decor Style
Lastly, the idea of home decorating should be to reflect your own personal style and taste. The kind of furniture pieces you choose as well as how you arrange them in your house speaks volumes about how you interpret the design. In antique furniture, it's best not to overdo it with traditional classics by mixing in some modern elements to achieve balance. Pepper it with small personal items like picture frames, travel souvenirs, and green plants.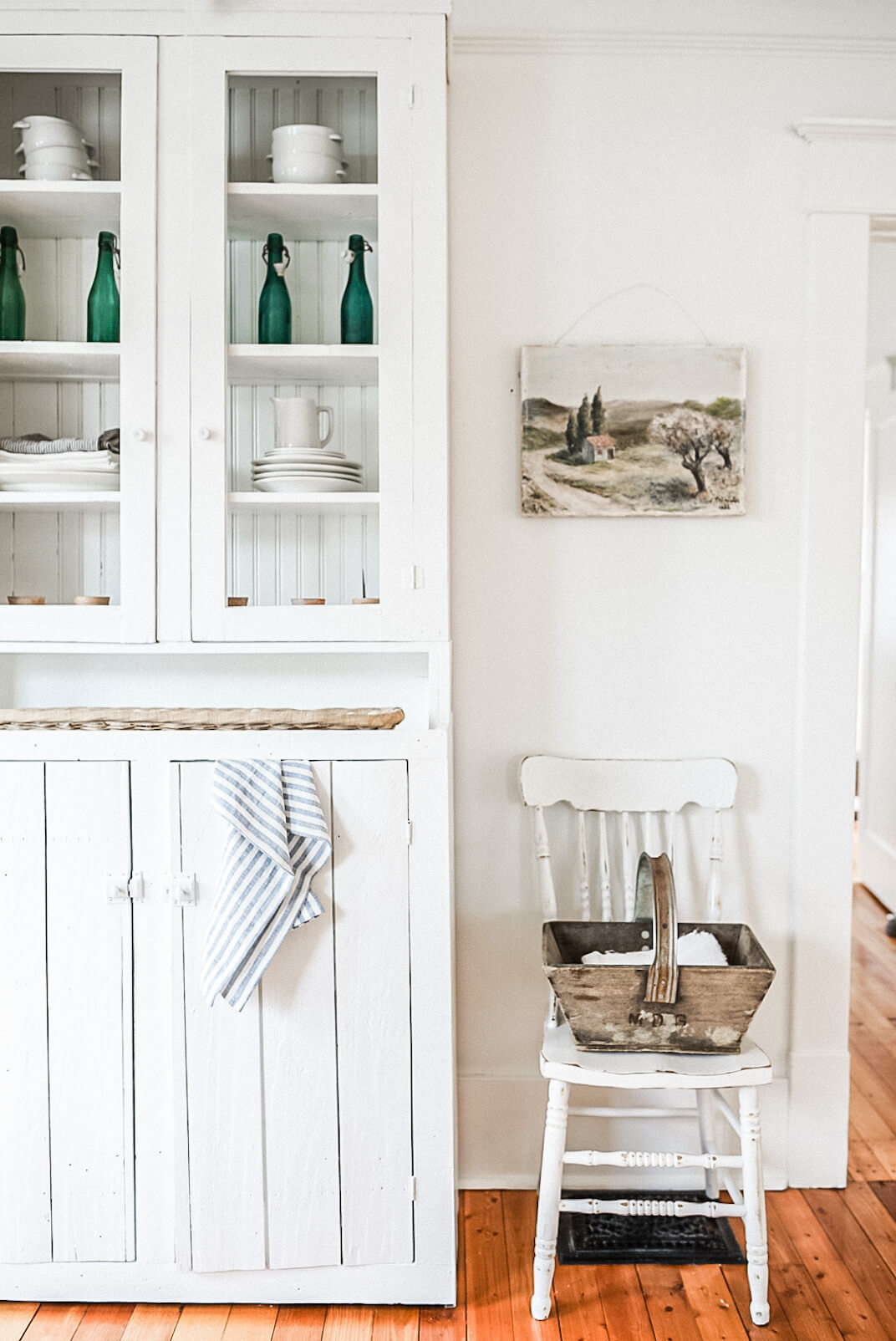 I hope you enjoyed these 7 tips on How to Decorate with Vintage Home Decor! Most of them can actually be used for any type of home decor out there! If you have any other tips, please feel free to leave them in the comments below. As always, you can also contact me over on Tik Tok, Instagram and YouTube!
Pin For Later