This post may contain affiliate links. Please read our full Disclosure Policy.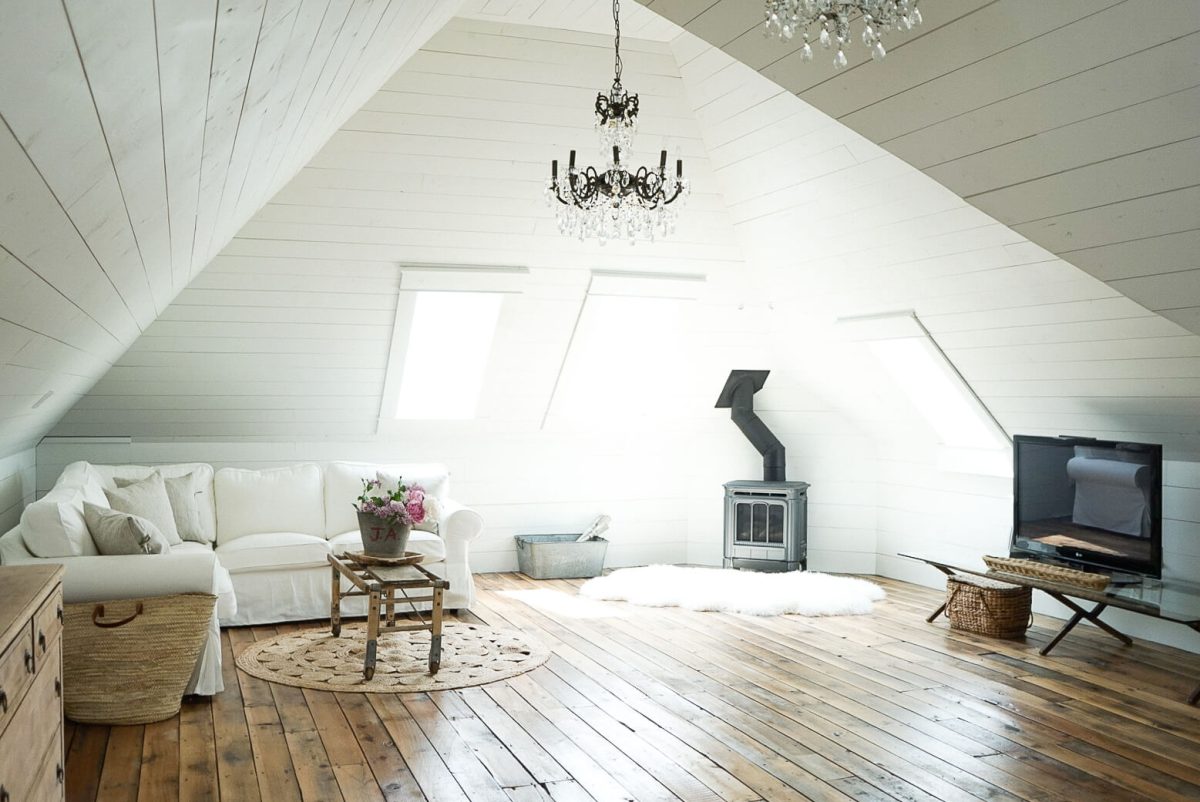 We have been so happy with our attic and use it so much already since finishing the space in February! I hadn't found a fixture that I loved for the main room yet so I was extremely happy when I stumbled across this big beauty! There is something that just works when you dress up your home with a farmhouse chandelier and shiplap! Take a look below at some images of my new Joss and Main Chandeliers!!
Enjoy!
This gorgeous fixture is the Markenfield 8-Light Crystal Chandelier .
Attic Shiplap & Farmhouse Chandelier
I always knew I was going to make the attic shiplap, even before it became all the rage! The walls in the space were originally shiplap and I wanted to keep it as close to looking like the original as possible! I never imagined that it would end up as beautiful as it did. We did 8″ boards around the knee walls and then we went to 5″ boards when the walls began to slant up. You can read all about the the Do's and Don'ts of DIY Shiplapping HERE.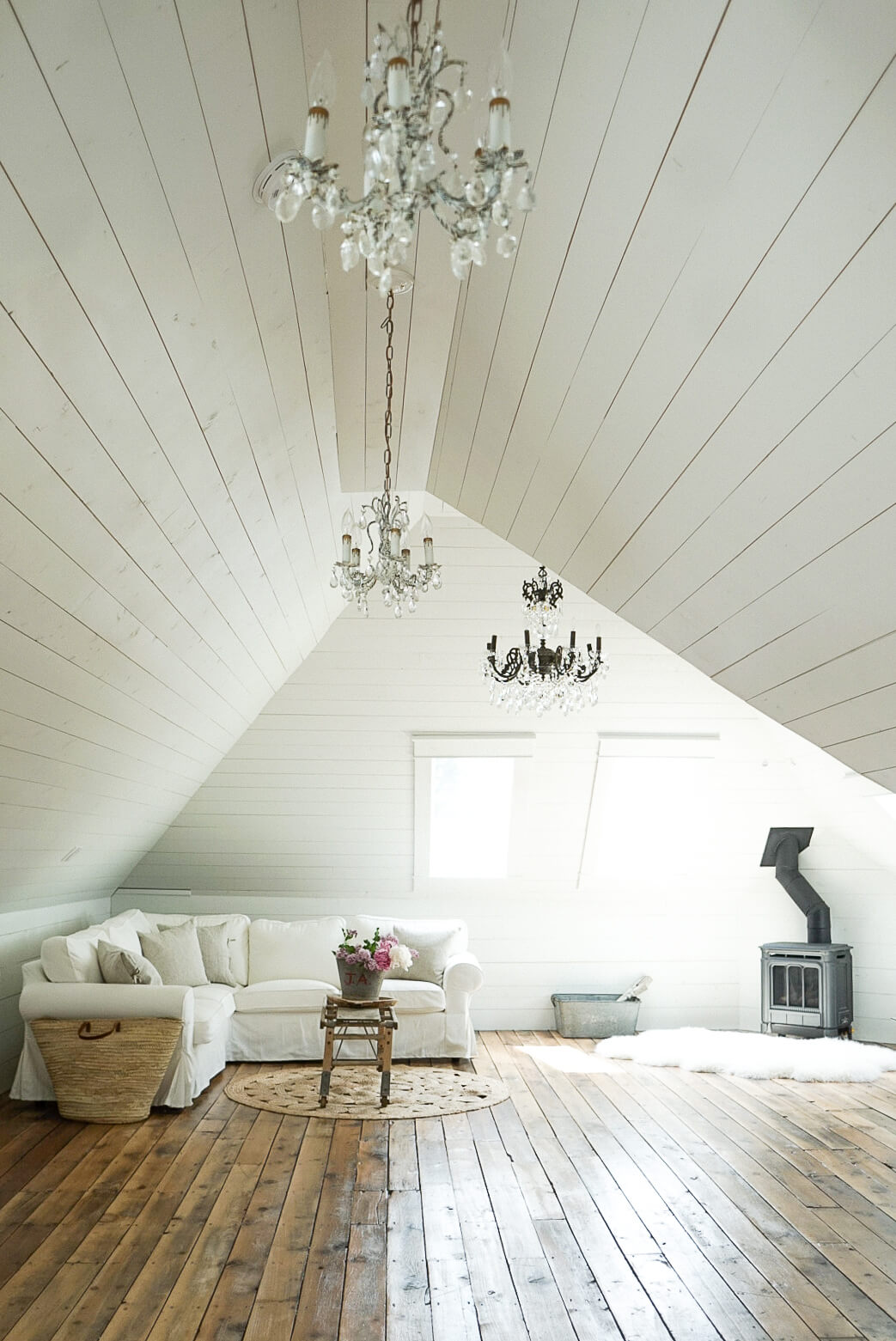 I first found my two farmhouse chandeliers while junking at Honey B's at Home. Barb had refinished these beauties and I had to have them! Although, I wasn't sure where I was going to put them. Originally I thought they could go in my kitchen when we finally renovate that space. In the end, they just seem to pair well in the attic. You can find similar ones that I've listed below or by hunting flea markets and second hand stores!
Shop the Attic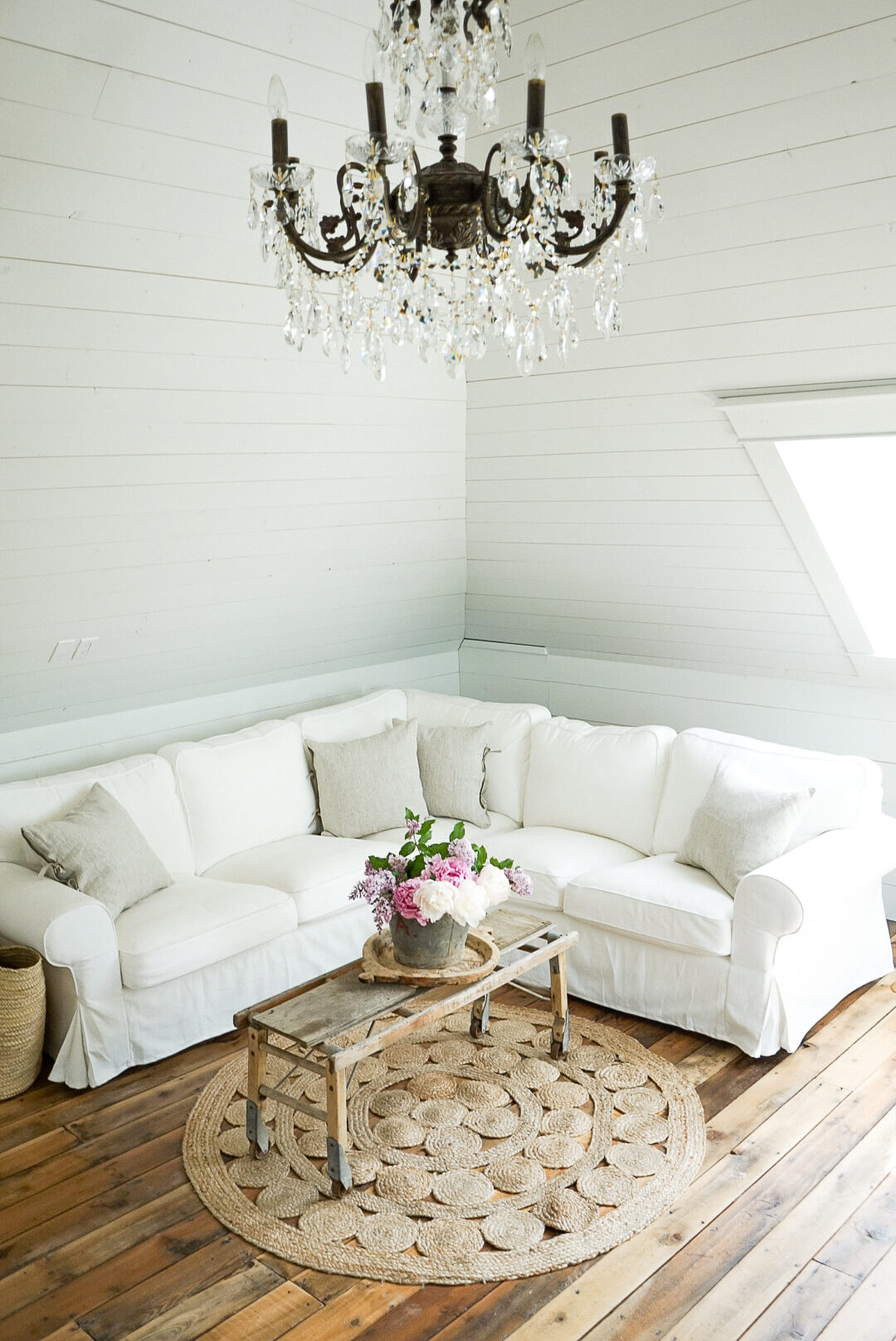 Master Bedroom
While hunting for the attic fixture I also found a gorgeous farmhouse chandelier for my master bedroom! I am doing a little mini makeover to this space and I was so happy to find this gorgeous Rutland 4-Light Crystal Chandelier . I love adding texture to a space by doing multiples of three's, like my antique door head board!
Shop the Master Bedroom

We just installed both fixtures over the weekend and I am in love with how they both turned out! My style has always been easy to stick too. I try to find simple and salvaged decor, then dress it up with a bit of bling! If I can throw a French antique or two into the mix it all seems to work!
I hope you enjoyed this post on how to dress up your home with a Farmhouse Chandelier and Shiplap with the new looks from Joss and Main chandeliers! Let me know your thoughts in the comments below!