This post may contain affiliate links. Please read our full Disclosure Policy.
How to Create A Happier Home
It is no secret, creating a happier home will help to cultivate everyday happiness! We live in a world that seems to never slow, where we are bombarded daily with advertising and information, and everyone seems to be chasing happiness. Your home should be the haven you go to recharge, re-energize and reset.
Creating a home that promotes daily satisfaction and a happier lifestyle by giving moments of joy is key to pursuing happiness. It's so important to implement small changes, simple habits and elements into the spaces we spend our time in the most. Follow any of these 14 tips to learn to enjoy the little things that make a happier home.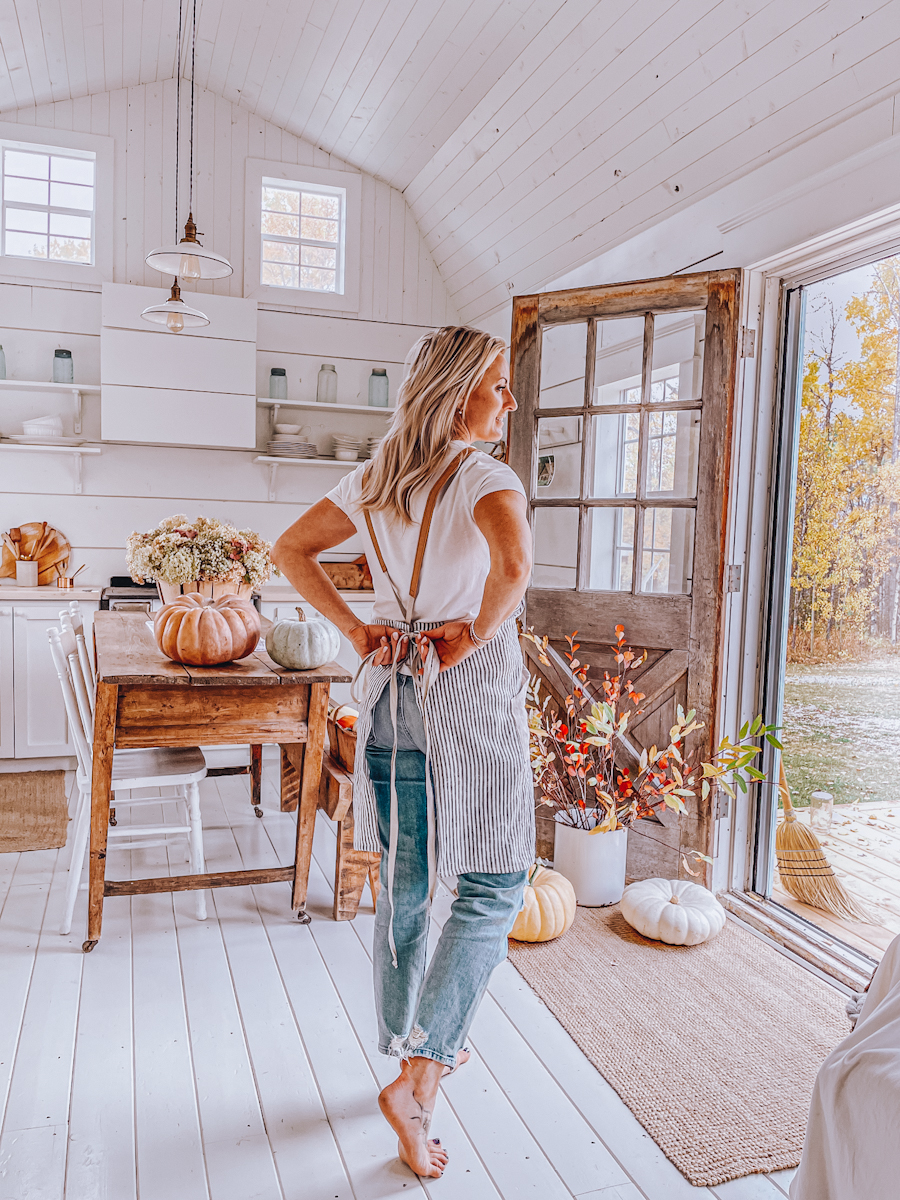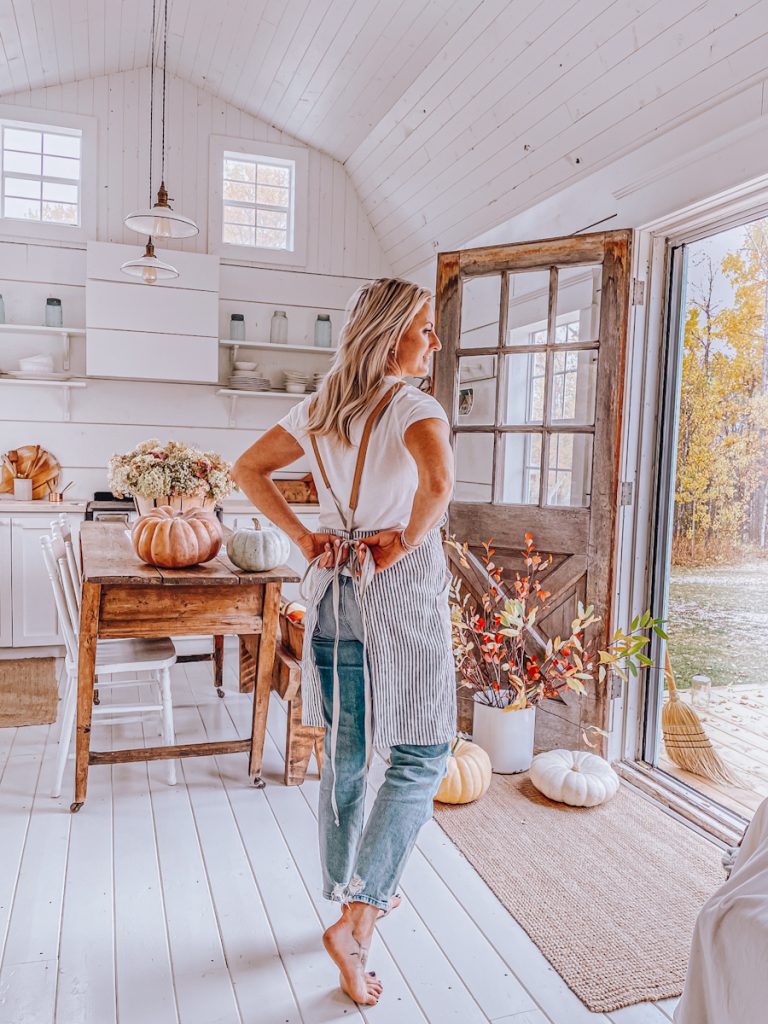 Elements of a Happy Life and Home
Even as a young girl, my surroundings were always important to me. I always felt happier in a place of calm and was very aware of the atmosphere I chose to surround myself in. Drying flowers from the garden to have pretty things to look at all year round, decorating a bedroom to feel simple but cozy. When I got older and was able to have a home of my own, no matter if it was a rental or one I owned, I always took the time to make it 'mine'!" I started enjoying the little things when I was just a kid and made them into the go-tos that add joy to my home now.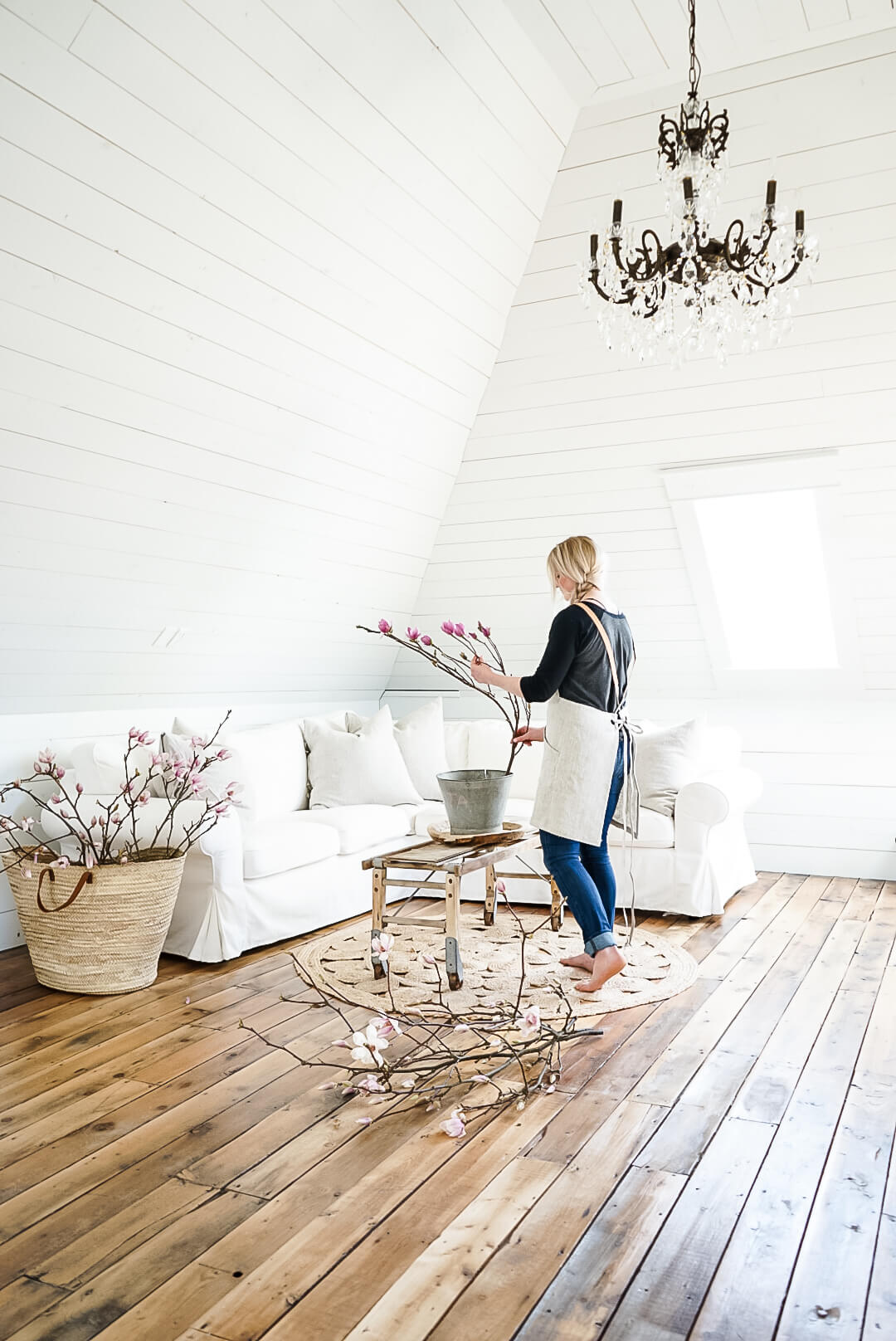 1. Keeping your Home Clutter Free
​Stay organized, clutter and distraction-free! Living in a space of chaos and clutter causes anxiousness, stress, disorganization and distraction! Your home should be a space that provides a sense of calmness and peace. Keep countertops clean, remove unnecessary electronics and home appliances from view and hang up your belongings out of site.
Choosing to make little changes in your home will make a big difference and only help you feel better about yourself and your everyday life! You can also try any of these 9 storage-saving solutions or learn how to declutter and simplify your home too.
2. Add Fresh Flowers to Your Home
A wise woman once said, when you have fresh flowers in a room, no one will notice the mess! Fresh flowers ALWAYS give a beautiful focal point in the space and can bring a small bit of happiness to any home.
You can find extremely affordable flowers at most supermarkets and grocery stores nowadays. Plus, flowers don't need to be massive fancy bouquets that cost a ton of money. Get outdoors and pick some local blooms or simply arrange single stems that are placed in small bottles. Or set a budget every week for flowers and then learn tips on flower care and how to make flowers last longer to make them worth the money!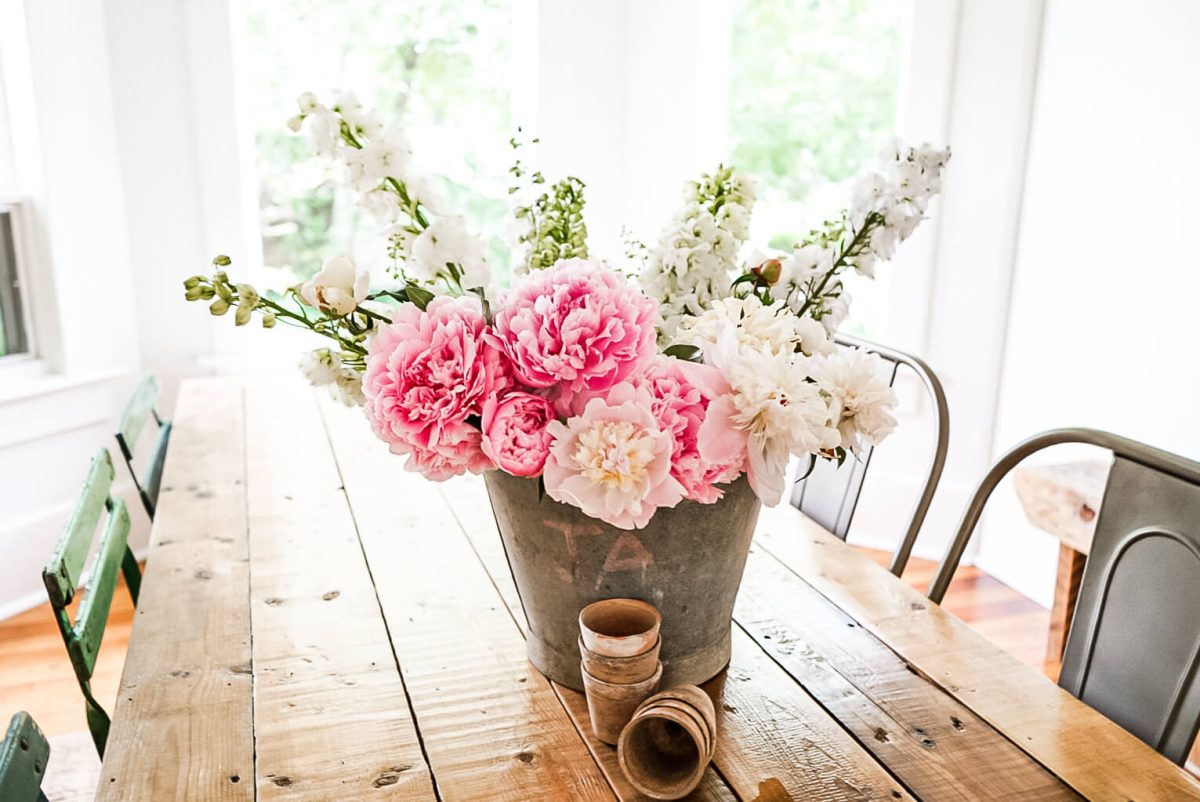 3. Seasonal Decor Makes a Happier Home
Change your décor each season. Even if all you change is a simple throw pillow or wreath on the door. It really does make a space feel more enjoyable if it reflects the time of year. It will also get those creative juices flowing which is always a good thing! Everyone loves to feel inspired right?!
Light a warm cozy fire in the wintertime and bring in beautiful harvest pumpkins or a natural material like branches in the Fall. Summer is the perfect time to snip the blooms from your garden and them to the spaces you spend the most time in. Think of the changing of the seasons as a reason to do something for yourself that will make you have a happier home life!
Learn how to transition from winter to spring decor or how to decorate with natural elements in autumn. Simple winter decor options will also help your space feel cozy.
4. Use Music to Create a Happier Home
Other than exercise, music is the number one stimulant for a person's mood. Research shows that music stimulates the part of the brain that produces the dopamine hormone. This hormone changes emotional behaviour and mood.
Depending on the type of music you listen to, you actually invoke happiness, calmness and relaxation in a person. Therefore, no matter if it is a soft quiet acoustic playlist in the background or a 90's dance party mix, it will give you an instant mood boost and can change the vibe in your home. Whatever your fav tunes are, have them set the tone for your home.
5. Fragrance At Home
How your home smells can be almost as important as how it looks! Smells can help you unwind and can even bring you back to memories that are positive and happy. Invest in scents like candles and oils that soothe your soul and go well with the seasons. Essential oils diffused in a home can simulate and heal you in different ways.
Some favourites are:
Lavender
Lime
Peppermint
Grapefruit
Orange
Rosemary
Smell is also closely related to memory, so try to fill your home with scents that bring you back to happy memories and a sense of comfort! A few other ways to add scent to your home are to place dryer sheets in your garbage cans, simmer a delicious stovetop potpourri, or spray diffuse water on your linens or in a room.
6. Let the Sunlight Shine In
It's no secret, sunlight feeds the soul. In fact, according to research done at the Tri City Medical Center, getting some sun increases your serotonin and helps you stave off Seasonal Affective Disorder (SAD). Sun exposure can also help people with anxiety and depression, especially in combination with other treatments. So, open those curtains, let the natural light shine in and take a moment to see just how much it helps your mental health and how much happiness it makes you feel.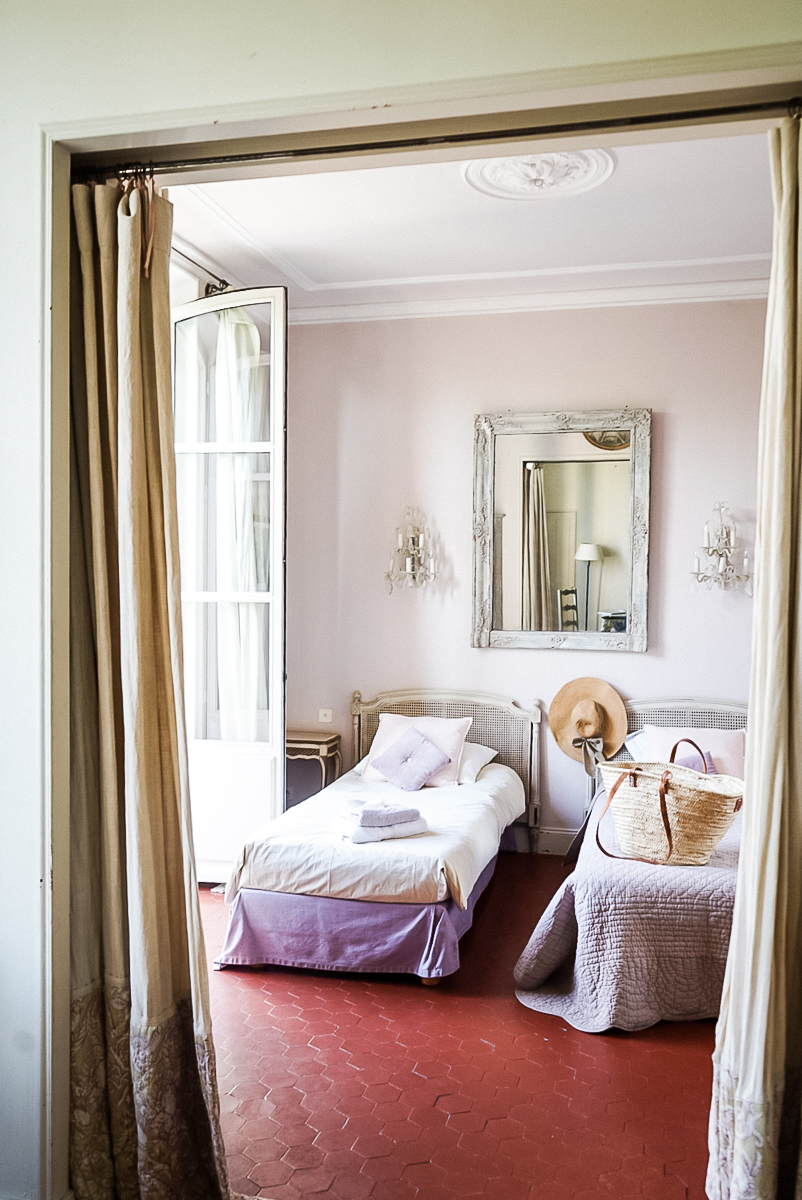 7. Make Your Bed
One of the best ways to start a day every morning is with a beautifully made bed! It gets a positive momentum going and if you accomplish nothing more throughout the day, you will have accomplished that! Walking into a space with a bed that is made will make you relax and feel a sense of contentment.
Linen sheets are an amazing option for bedding for every season. Learn everything you need to know to properly wash linen.
8. Add Natural Elements
One of the easiest ways to make a happier home is to add some greenery or natural elements by bringing in houseplants! Caring for a houseplant can also be extremely satisfying and doesn't require the cost or work of purchasing a new bunch of flowers every week. Or even better, have both!
Houseplants have also been shown to help to boost your mood, reduce toxins in the air, and improve productivity. Live plants in your bedroom can even help with better sleep!
9. Invest in Quality Items for your Home
Purchasing a select few items that are a bit of a splurge can truly make a huge difference. Adding linen as bedding or perhaps you finally bite the bullet and buy that beautiful, but pricey antique piece you have always wanted. This doesn't mean that everything in your home needs to be top of the line, but it does help to invest in a few items that you truly cherish and that bring you joy!
Hunting for a one-of-a-kind antique? Use this guide to help you find the perfect piece!
10. Choose Paint Colors that Make Your Home Happier
Color has been scientifically proven to change our mood, therefore, use paint colors and decor that will help to improve your mood! Any interior designer will tell you that adding pops of yellow will help to energize, orange brings on the feeling of optimism and blue can be calming. Depending on your personal style, add color to your home to make it happier.
If you don't want to paint your whole space a bold or bright color, then simply add touches of color through your decor elements. You can find some beautiful neutral home decor items in our online shop.
11. Fill Your Home With Items That Conjure Happy Memories or Gratitude
Nothing brings a smile to your home and face than when you wake by a space and see images of happy times and memories. Your wedding day, a milestone anniversary or birthday, or even old photos of grandparents or other family photos. Think back to a time that you were able to capture on camera and display those images throughout your home as decor!
Dedicating an entire wall or space to items you are grateful for is another idea that can make happier living spaces. Paint the wall in black chalk paint and handwrite the things you love on the wall or add Post-It notes with all that you are grateful for and add them to the wall. You can even get the whole family involved in this one.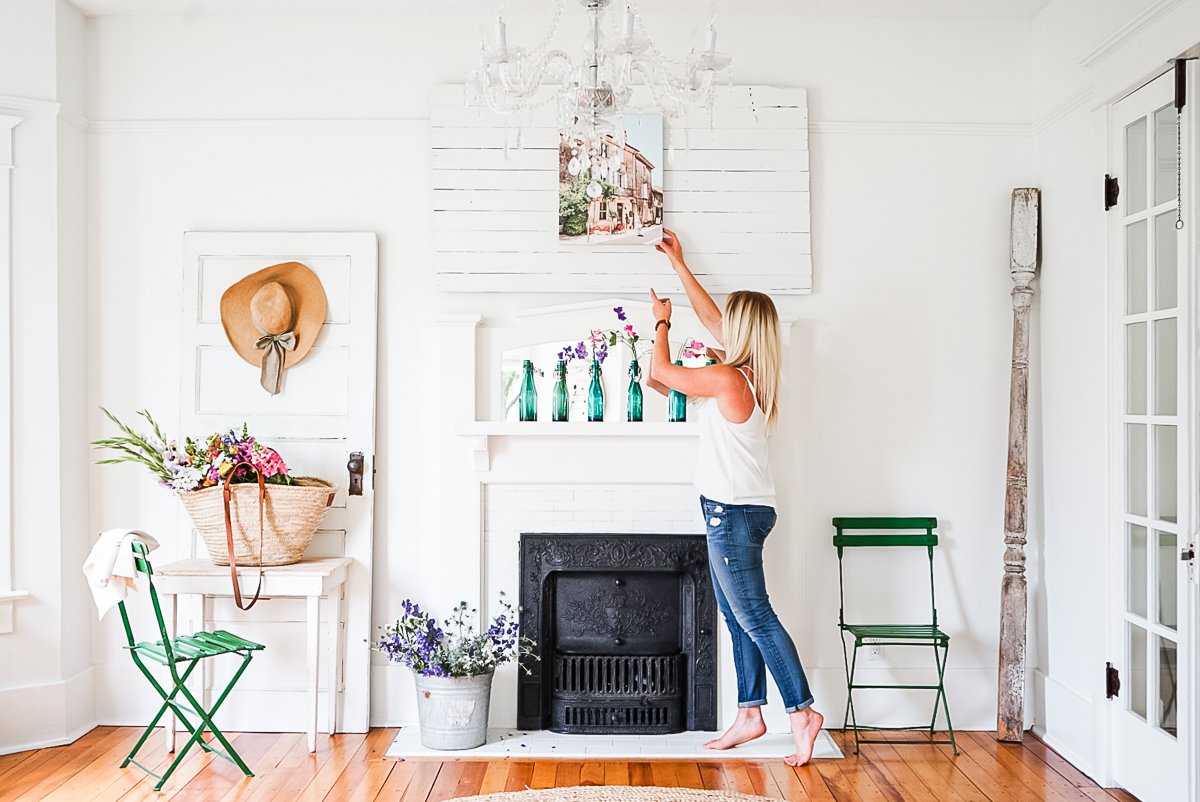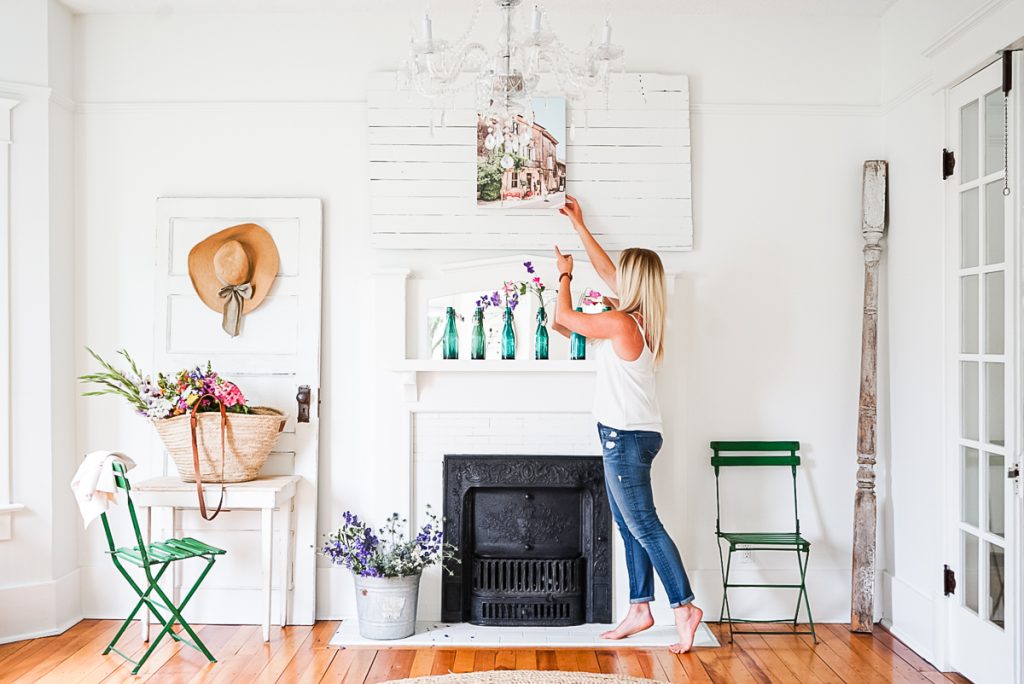 12. Only Add Items That You USE and LOVE
Only allow items into your home that you both USE regularly and that you love or that make you happy! A great habit to develop is to review the items in your home frequently and decide if you really want them or need them. Ditch the ones you don't and display the ones you do!
Using everyday items as decor is a great way to not only live simply but also not end up with "stuff" you really don't need or want. This tip will help you make a place of greater simplicity.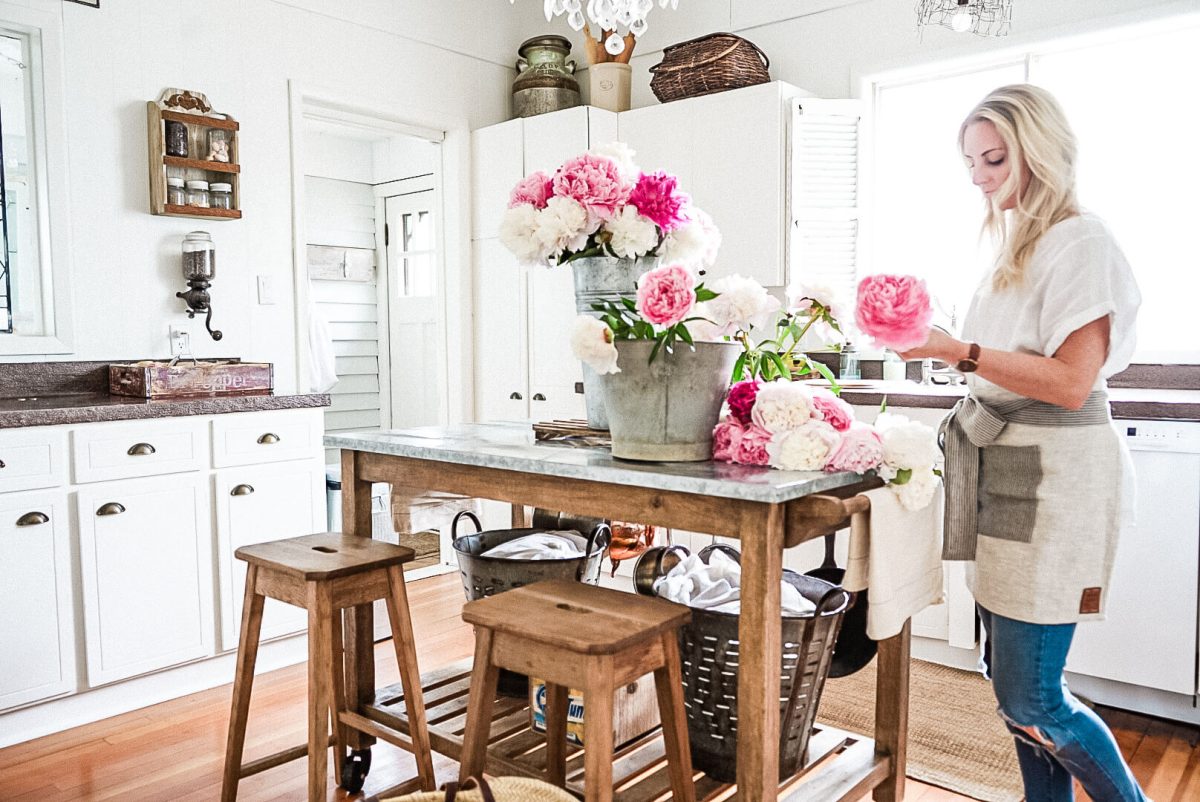 A few of my favourite everyday items that can also be used for decor are available in my Shop.
13. Let Fresh Air into Your Home
Nothing changes a mood like a deep breath of fresh air so open the windows to let the outside in! There are so many health benefits from taking in the fresh air and it can also rid your home of any unwanted smells left over from cleaners or cooking.
14. Spend Happy Time With Family and Friends In Your Home
Most importantly, bring family and friends into your home! The happy memories aren't the same as having a home filled with loved ones.
We can all come up with excuses that we are 'too busy or that there is not enough time in a day. However, as much as it is important to hit the gym or meet a friend for a long overdue visit, it is just as important to have a calm, relaxing home to be surrounded by. Taking a few moments a day to make a haven for yourself and your family is SO important for you and for a happy home.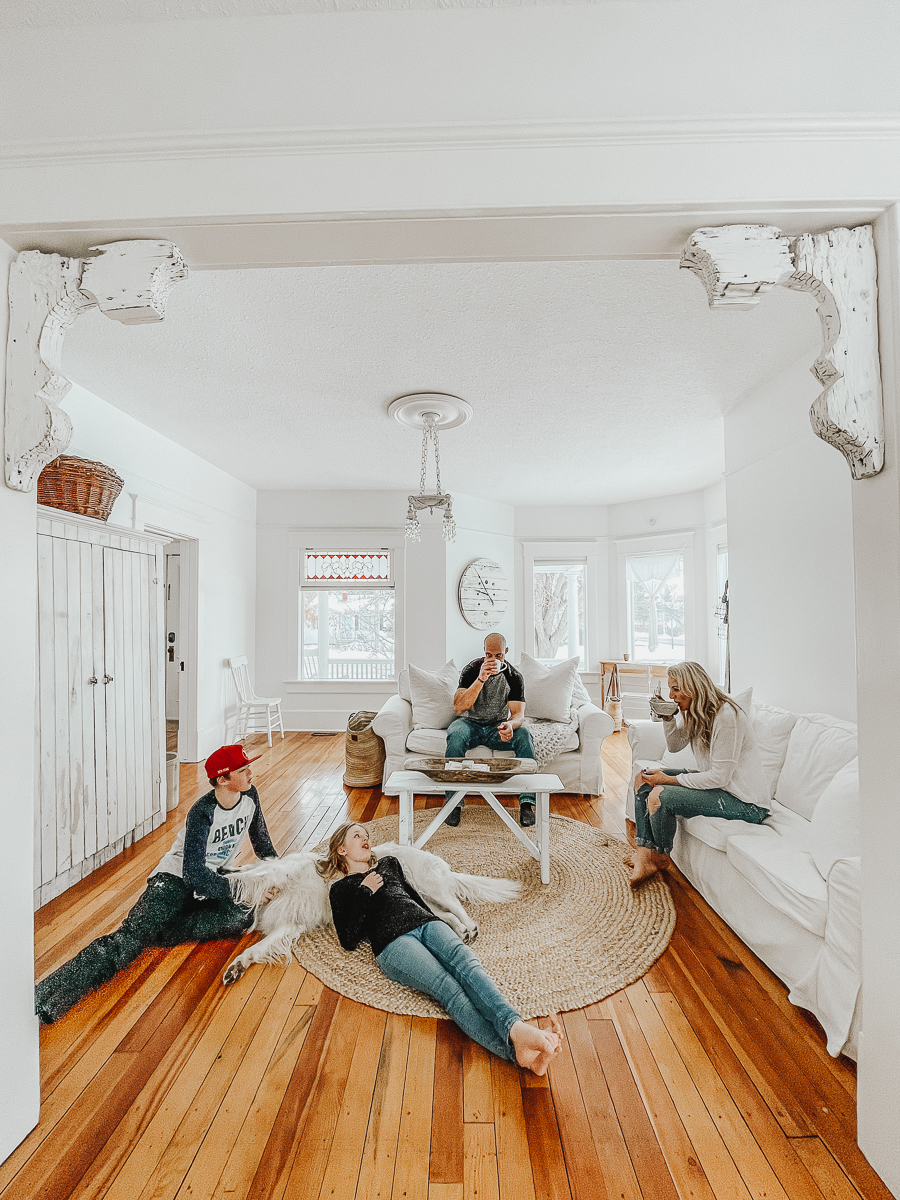 Learning to Enjoy the Little Things
Please try a few of the tips listed above and see if you find your home a happier place to be. Do you feel better at the end of the day about the space you surround yourself with? Even if you just start with just one room…. The key is to just START! Perhaps these 5 steps for a cozy minimalistic home can help you get started.
Don't forget to share or Pin this post to look back on later. If you do try any of these tips or have one that I have missed, please leave me a message in the comments below. As always, you can also find me on Instagram, Tik Tok or YouTube too.